Vous pouvez ajouter jusqu'à 5 items à comparer.

All new design of Ultra Durable 4 classic
Supports 3rd Gen. Intel® 22nm CPUs and 2nd Gen. Intel® Core™ CPUs (LGA1155 socket)
Dual UEFI BIOS protection with 3TB+ HDD boot up capability
PCI Express Gen 3.0 support
Industry's Leading All Japanese Solid Capacitor Design
GIGABYTE 333™ Onboard Acceleration (USB 3.0, SATA 3.0 & 3x USB Power)
2-way CrossFireX™ multi-GPU support
Display port/ HDMI/ DVI interface for smoother HD video playback
GIGABYTE On/Off Charge™ for USB devices
Intel® Small Business Advantage

Les cartes mères GIGABYTE de série B75 proposent un vaste panel d'innovations et de technologies pour permettre et simplifier la gestion du parc informatique des utilisateurs professionnels, avec un focus particulier sur la gestion de la sécurité, des sauvegardes / restaurations et optimisations de la productivité.

Pour en savoir plus

Sécurité

Productivité

Monitoring logiciel
Gestion et monitoring des solutions logicielles
PC HEALTH CENTER
Monitoring global, même PC éteint
Sauvegardes & Restauration
Gestion automatisée à toute heure

ENERGY SAVER
Parc informatique sous contrôle énergétique
USB BLOCKER
Blocages des périphériques USB indésirables
Intel® Affichage sans fil
Partagez et collaborez sans fil,
(uniquement au travers d'un module Intel Wi-Fi )*

Les séries de cartes mères GIGABYTE B75 ne supportent l'affichage sans fil Intel qu'en association avec un module Wi-Fi compatible.

GIGABYTE Ultra Durable™ 4 Classic

Protection contre l'humidité
Il n'y a rien de plus dangereux pour votre PC qu'un environnement humide pouvant entrainer des apparitions de moisissures. Les cartes mères GIGABYTE Ultra Durable™ 4 ont été conçues pour contrôler l'humidité ambiante en incorporant un PCB spécifique, idéal pour une parfaite intégration de tout type d'environnement.




Protection électrostatique
Les cartes mères GIGABYTE Ultra Durable™ 4 proposent des puces haute qualité possédant une meilleure résistance aux décharges électro-statiques. Cette résistant est améliorée par 3 comparativement aux cartes mères traditionnelles, afin de protéger votre système de tout courant électrique dangereux..


Protection de l'alimentation
Lors de toute surcharge de courant, les cartes mères GIGABYTE Ultra Durable 4 vous assure une sérénite totale ! Nos références proposant la technologie DualBIOS™ vous offre un niveau de sécurité jamais atteint en mettant à jour votre carte mère automatiquement en cas de défaut système !
GIGABYTE also uses Anti-Surge ICs to protect the motherboard against power surges.


Protection / Contrôle de températures
Les produits GIGABYTE Ultra Durable™ 4 embarquent des composants spécifiquement sélectionnés pour assurer un contrôle de température optimal. Associant condensateurs solides et MOSFETs à faible RDS(on), nos cartes mères ne seront jamais en surchauffe, protégeant ainsi tous vos composants périphériques.




Processeurs Intel® Core™de 3ème génération

Les nouveaux processeurs Intel® Core™ en socket LGA 115 sont gravés en 22nm afin d'optimiser leurs performances brutes. Ces puces Intel® Core™ de 3ème génération proposent jusqu'à 4 coeurs 64-bit et jusqu'à 8Mo de Smart Cache L3. Les processeurs Intel® Core™ de 3ème génération peuvent bénéficier d'un boost automatique des vitesses d'horloges en cas de besoins.

Support PCI Express Gen. 3

En plus de supporter nativement la connectique SuperSpeed USB 3.0, nos nouvelles plateformes accueillant les processeurs Intel® Core™ de 3ème génération ( incluant le chipset Intel® Z7 ) sont compatibles avec la connectique PCI Express Gen. 3, pour que tout utilisateur puisse tirer avantage d'un environnement à haute performance.

Support DASH (Desktop and mobile Architecture for System Hardware) standard

DASH is an open standard which can provide a more efficient remote system management with lower cost. DASH implemented system can be remotely monitored for system health status, system information and security. You can also remotely access BIOS setup or even boot remote system with local media.

Technologe Intel® Rapid Start

Retour rapide de votre système après une mise en veille prolongée.

Technologie Intel® Smart Connect

La technologie Intel® Smart Connect permet à vos emails & applications favorites d'être continuellement et automatiquement mises à jour même lorsque votre machine est en veille. Plus aucune attente pour recevoir les informations de vos réseaux sociaux favoris ! Réveillez votre machine et vous recevrez instantanément vos mises à jour !

Intel® Quick Sync 2.0

Performances des encodages vidéos
Assurez-vous réactivité et performances lors de l'encodage ou de la création de formats vidéos, synchronisez en toute réactivité vos formats avec vos périphériques, et partagez les entre amis ! Intel Quick Sync Video utilise les performances de votre processeur, au lieu d'une solution logicielle, pour assurer un fontionnement optimal.

Support DirectX 11

Expérience visuelle sans précédent
La technologie Microsoft DirectX 11 propose des rendus 3D sans précédent lors de vos expériences vidéo-ludiques. Bénéficiant de la puissance des processeurs multi-core, cette innovation assure un niveau visuel sophistiqué et une grande fidélité dans le rendu des textures en jeu.

All Japanese Solid Capacitors

GIGABYTE Ultra Durable motherboards are equipped with Japanese solid capacitors which provide the stability, reliability and longevity essential to meet the power needs of high-end processors and other components running today's most demanding applications and games.

UEFI DualBIOS™ Technology

UEFI DualBIOS™ makes BIOS configuration a better experience for novice and experienced users alike. UEFI BIOS also brings native support for large hard drives on 64-bit operating systems.

SuperSpeed USB 3.0

Carte mère proposant la technologie SuperSpeed USB 3.0 proposant des taux de transfert de 5Gbps, soit 10 fois plus importants que la norme USB 2.0. En complément, sachez que les périphériques USB 3.0 sont rétro-compatibles avec les connectiques USB 2.0.

SATA 6 Gbps

Doublez les performances d'accès à vos disques durs avec l'utilisation du SATA Revision 3.0 (SATA 6Gbps) de Marvell®. Associés en mode RAID 0 (Stripe), les disque durs SATA Revision 3.0 assurent des taux de transfert 4x supérieurs aux performances des disques SATA Revision 2.0.

* SATA3 RAID 0 4x et SATA3 2x sont des performances théoriques pouvant varier selon chaque système. * SATA3 SSDs ne sont pas reccomandés en utilisation RAID 0 sur les ports Marvell SE9128.

3x USB Power Boost (for USB3.0 ports only)

GIGABYTE motherboards feature a 3x USB power boost, delivering greater compatibility and extra power for USB devices. GIGABYTE's unique USB power design is also able to efficiently regulate output over the full voltage range, which greatly enhances USB device compatibility. In addition, dedicated lower resistance fuses ensure lower voltage drops, and provide more stable and plentiful power delivery.

LAN Optimizer - Outil d'optimisation et de gestion réseau

GIGABYTE LAN Optimizer a été conçu pour que tout utilisateur puisse gérer son réseau en toute sérénité, afin de pouvoir associer des priorités à plusieurs types de tâches comme streaming media, jeu en ligne ou surf sur internet, ceci permettant d'éviter tout effet d'étranglement et autres ralentissements.

Innovation On / Off Charge

Dérivée de notre innovation 3x USB Power, la technologie On / Off Charge, permet de maximiser les rendements de courant fournis par les ports USB de nos cartes mères, que votre PC soit allumé, en mode « Stand by » ou éteint.

Pour en savoir plus

* Pour cause de limitations sur certains téléphones mobiles, vous aurez peut être besoin de connecter votre appareil à votre PC avant que celui ci n'entre en mode S4/S5 pour bénéficier de la charge rapide.

Multi-Affichage graphique avec AMD CrossFireX™

AMD CrossFireX™ offre un le support des configurations multi-graphiques pour utilisateurs et gamers enthousiastes, avides de performances extrêmes et de 3D haut de gamme, sans sacrifices de résolutions.

Support Display Port

Notre référence supporte la norme Display Port offrant une bande passant de 10.8 Gbps.

Interface HDMI™ pour supports multimédias

La norme HDMI™ permet la gestion de tout format vidéo HD et de signaux audios 8-canaux grâce au support d'une bande passante de 5Gb/s, et ce au travers d'un seul câble ! Transmettant des signaux non compressés de qualité supérieure, l'interface HDMI™ est compatible avec les formats 1080p sans aucune perte de qualité, compatible HDCP (High-bandwidth Digital Content Protection), vous pourrez lire tous vos contenus Blu-ray en toute sérénité.

Support DVI

L'interface DVI (Digital Visual Interface) permet le transfert de données au format numérique pour maximiser le rendu graphique des périphériques tels que moniteurs LCDs, rétr-projecteurs etc ... La norme DVI est compatible avec la technologie HDCP (High-bandwidth Digital Content Protection)

Produit à la norme ErP

l'ErP (Energy releated Products) est une directive faisant partie d'un ensemble de normes et régulations européennes visant à réduire l'impact négatif des composants electroniques sur l'environnement pendant leur cycle de vie. Chez GIGABYTE, nous dédions l'ensemble de notre travail à la cause environnementale et sommes fiers de faire partie des constructeurs leader dévelopant des technologies de pointe respectant la biosphère. En proposant des innovations telles que la solution DES, GIGABYTE vous offre d'ores et déjà un ensemble de produits bâtissant un avenir plus vert !
* Les informations ici proposées le sont pour référence uniquement. GIGABYTE se réserve le droit de modifier ce contenu à tout moment et sans préavis.
* Marques et logos appartiennent aux détenteurs respectifs de leurs droits.
* L'architecture de grand nombre de PC affectera directement la capacité mémoire, en effet, une certaine quantité de RAM sera affectée au système, la quantité totale affichée pourra alors varier de celle insérée sur votre carte mère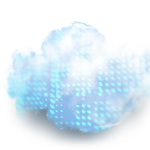 COMPUTEX
2022