Vous pouvez ajouter jusqu'à 5 items à comparer.
Intel
®
G31 + ICH7 Chipset
Solution d'économie d'énergie GIGABYTE via la technologie DES (Dynamic Energy Saver)
Chipset Intel® Core™ 2 multi-coeur et processeurs 45nm FSB 1600 (O.C.)
Condensateurs Solides : Ultra Durable2 / CPU VRM
Dual Channel DDR2 1066(O.C.)
Graphique intégré Intel® 3100 (Intel® GMA 3100)
Interface SATA 3Gb/s
Réseau Gigabit Ethernet et Firewire 1394
8 canaux Audio Haute Définition
* Because of chipset limitations, do not populate both DIMM sockets of the same channel (e.g. DDRII1 and DDRII2), or populate 4 DIMM sockets with double-sided memory modules to prevent system's failure to start or incorrect detection of memory modules. Please refer to the user manual for the memory configurations table.
* Because of chipset limitations, when using FSB 1333 MHz CPU with populating all DIMM sockets, memory frequency will be reduced from the original, and system instability or incorrect detection of memory module may be occur. Please refer "Memory Support List" for memory support information.
Gestion Dynamique D'Energie GIGABYTE

GIGABYTE Dynamic Energy Saver is a revolutionary technology that delivers unparalleled power savings with the simple click of a button. Featuring an advanced proprietary hardware and software design, GIGABYTE Dynamic Energy Saver is able to provide exceptional power savings of up to 70% and up to 20% improved power efficiency without sacrificing computing performance...

more

Support processeurs Intel® Core™ 2 multi-core et 45nm

Carte mère supportant les processeurs Intel® Core™ 2 multi-core et 45nm avec 2 caches L2 partagés. Processeurs permettant un meilleur contrôle énergétique sans réduire les performances générales tout en bénéficiant des atouts d'un environnement multi-tâche.

Qualified for Windows® 7

The motherboard qualified for WHQL (Windows Hardware Quality Labs) certification of Windows 7 from Microsoft

®

, setting the standard for future Windows 7 certified motherboards...

more

VRM CPU à condensateurs solides

La stabilité d'un système est déterminée par la qualité du CPU VRM ( Voltage Regulator Module ). GIGABYTE adopte des condensateurs solides en polymère d'aluminium pour assurer une plus grande durabilité et stabilité dans les conditions les plus extrêmes. Un VRM architecturé autour de condensateurs solides permet une meilleure conductivité ainsi qu'une excellente résistance à la chaleur.

Interface PCI Express

Interface PCI Express pour usage multi-graphique. Norme PCI-E x16 permettant de doubler la bande passante du bus graphique, bénéficiez d'une expérience vidéo-ludique unique jusqu'à 250MB/s.

Dual Channel DDR2 1066(OC)

Bénéficiez de performances avancées grâce au support des mémoires DDR2 1066(OC) permettant le support des applications les plus gourmandes en mémoire
* Se référez à la liste de compatibilité mémoire pour en savoir plus

Intel GMA 3100

Intel Graphics Media Accelerator 3100 supporte les innovations Microsoft DirectX 9.0 et Windows Vista Aero.

SATA 3Gb/s

La norme SATA 3Gb/s double la bande passante de 1.5Gb/S à 3Gb/s pour une parfaite gestion de plusieurs disques durs et ce, en maximisant les performances du cache.

Gigabit LAN

Interface GIGABIT Lan offrant des taux de transfert de 1000Mb/s pour entrer dans une nouvelle ère réseau ! Votre meilleur allié pour la navigation Internet et le jeu en réseau.

IEEE1394

Carte mère offrant la technologie IEEE1394 FireWire de Texas Instruments (TI). Grâce à des taux de transfert de 400Mb/s, votre système ne sera plus jamais le même et vous bénéficierez d'une réactivité sans faille !

Smart

Le package Smart proposé sur les cartes mères GIGABYTE de série S propose des utilitaires propriétaires tels que Download Center, @BIOS, Q-Flash, Xpress Install, Boot menu et Smart Fan. Bénéficiez d'une gestion avancée et facilitée de votre BIOS et drivers !...

En savoir plus

Safe

Safe is the key feature of GIGABYTE S-series motherboards with the following elements: Excellent hardware design reinforced BIOS protection through GIGABYTE Virtual Dual BIOS Technology and GIGABYTE BIOS Setting Recovery Technology. Unique system software such as Xpress Recovery 2, PC Health Monitor, HDD S.M.A.R.T., and C.O.M. further strengthen the stability and reliability of your PC!...

more

Compatible à la norme RoHS

GIGABYTE s'engage à respecter la norme européenne RoHS ( Restriction of use of certain Hazardous Substances ) en vigueur en veillant à son utilisation de produits toxiques dans ces processus de production. Les produits GIGABYTE sont 100% compatibles avec cette norme, nous nous engageons à soutenir la cause environnementale au travers de nos efforts quotidien.
* Les informations ici proposées le sont pour référence uniquement. GIGABYTE se réserve le droit de modifier ce contenu à tout moment et sans préavis.
* Marques et logos appartiennent aux détenteurs respectifs de leurs droits.
* L'architecture de grand nombre de PC affectera directement la capacité mémoire, en effet, une certaine quantité de RAM sera affectée au système, la quantité totale affichée pourra alors varier de celle insérée sur votre carte mère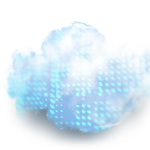 COMPUTEX
2022