Vous pouvez ajouter jusqu'à 5 items à comparer.
GA-H110M-Gaming 3 (rev. 1.0)

Supports 7th / 6th Generation Intel® Core™ Processors
Dual Channel DDR4, 2 DIMMs
Ultra Durable Metal Shielding over PCIe and DDR Slots
8-channel HD Audio with High Quality Audio Capacitors
Audio Noise Guard with LED Trace Path Lighting
HDMI 1.4, D-sub ports for multiple display
Intel® GbE LAN with cFosSpeed Internet Accelerator Software
All new GIGABYTE™ APP Center, simple and easy use
Support Intel® Small Business Basics
GIGABYTE Patented

Double Locking Bracket

GIGABYTE Patented Double Locking Bracket

Ultra Durable™ PCIe Armor

Enhanced Strength PCIe Design, Support for Heavy Graphics Cards For Extreme / VR Gaming Station



Dual Armor DIMM and PCIe Metal Shielding

Never worry about your heavy graphics card damaging your motherboard again. GIGABYTE's proprietary Ultra Durable PCIe Metal Shielding reinforces the PCIe connector to prevent slot damage due to heavy graphics card. The DIMM and PCIe metal shield also provides extra strength for when you forget to release the lock while replacing your component, adding a fool proof option which can save your PC's life.

Ultra Durable™ Memory Armor

GIGABYTE's exclusive

one piece stainless steel shielding design

prevents against PCB distortion and twist (Plate bending) in addition to preventing any possible ESD interference.

Product features may vary by model.Photo for reference only.

Ultra Durable™ Memory Armor
Anti-Sulfur
Resistor Design
Sulfur compounds in the air can penetrate tiny onboard resistors creating chemical change and causing these resistors to open or short. If either of these occurs the motherboard will fail to function. By equipping resistors with an Anti-Sulfur Design GIGABYTE gives Ultra Durable Motherboards a whole new meaning.
Product features may vary by model.
Anti-sulfur product: An alloy layer has been added to protect the silver layer and prevents the sulfurization reaction from taking place.
Without the anti-sulfur layer: The electrode terminals lack a protective layer, which means that oxygen or other environmental elements can penetrate the Ni (Nickel) layer causing a sulfurization reaction and degrade the ability for the electrode to conduct electricity properly.
Anti-Sulfur Resistor Design
Intel® GbE LAN with cFosSpeed
Intel® GbE LAN features cFosSpeed, a network traffic management application which helps to improve network latency and maintain low ping times to deliver better responsiveness in a crowded LAN environments.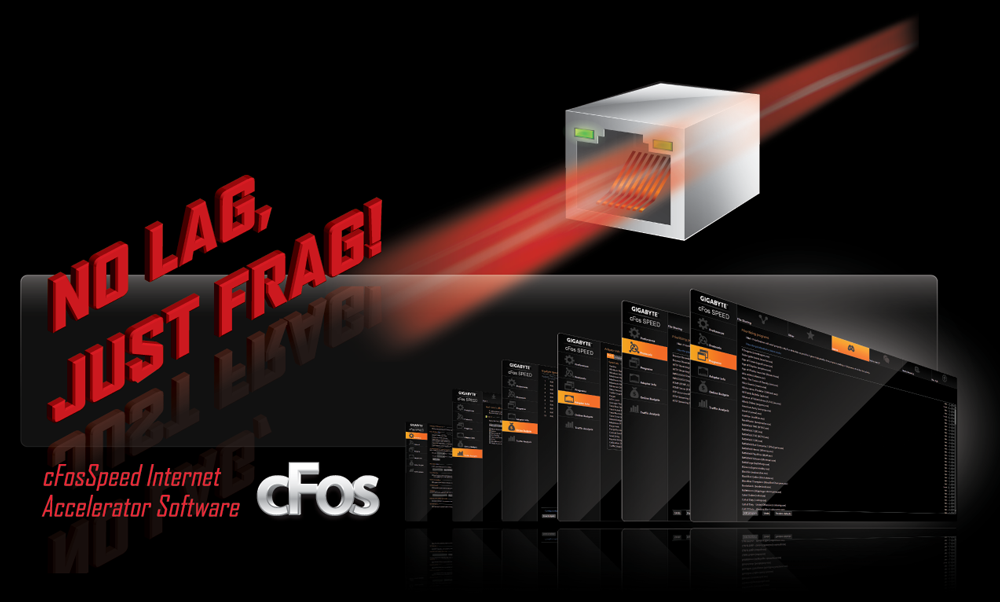 Intel® GbE LAN with cFosSpeed
High Quality Onboard Audio Design
Delivers high quality sound resolution and sound expansion to create the most realistic sound effects for professional users.


High Quality Audio Capacitors
Audio Noise Guard with LED Trace Path Lighting
The above photos are for reference only.
High Quality Onboard Audio Design
USB 3.0 Ports Onboard
With superfast transfer rates of up to 5 Gbps, users are able to experience an almost a 10x improvement over USB 2.0. Additionally, backwards compatibility with USB 2.0 assures users legacy USB 2.0 devices will still work.


* USB 3.0 10x performance is a maximum theoretical value.
Actual performance may vary by system configuration.
USB 3.0 Ports Onboard
HDMI™ - Interface multimédia nouvelle génération
L'interface HDMI™ est une connectique permettant le traitement de signaux HD avec des bandes passantes de 5Gb/s ainsi que la compatibilité avec des signaux audio 8 canaux au travers d'un câble unique. La connectique HDMI™ permet le décodage des formats 1080p HDCP sans perte de qualité pour une lecture optimale des Blu-ray/HD DVD.
Compatibilité 4K Ultra HD
Les résolutions 4K sont le nouveau standard des configuration vidéo les plus performantes. Avec 4 000 pixels sur l'axe horizontal, soit 4 fois plus que les configurations HD traditionnelles, la technologie 4K est proposée avec nos cartes mères équipées notamment de la puce Intel® HD Graphics et d'une sortie HDMI.
INTEL® SMALL BUSINESS BASICS
With 6th Generation Intel® Core™ Processor
Security and Productivity Solution with built in IT
New compelling usages in one intuitive Customizable UI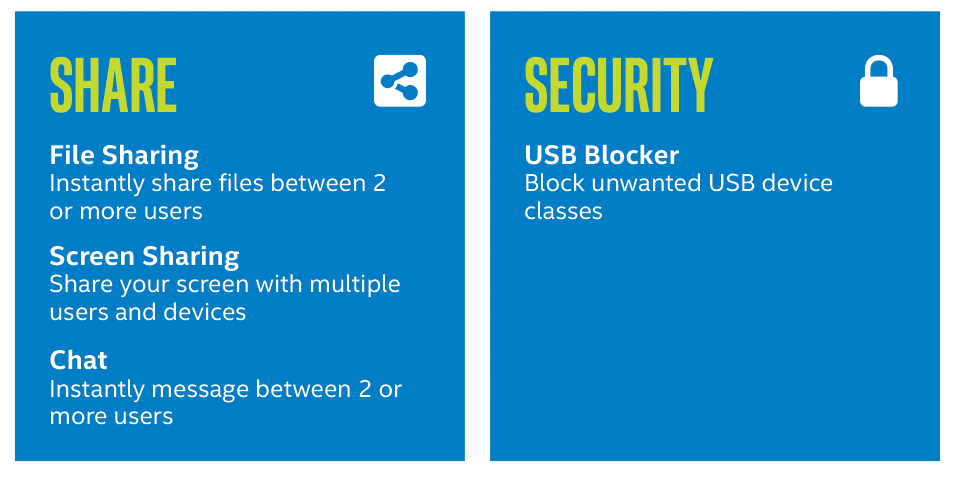 INTEL® SMALL BUSINESS BASICS
* Les informations ici proposées le sont pour référence uniquement. GIGABYTE se réserve le droit de modifier ce contenu à tout moment et sans préavis.
* Marques et logos appartiennent aux détenteurs respectifs de leurs droits.
* L'architecture de grand nombre de PC affectera directement la capacité mémoire, en effet, une certaine quantité de RAM sera affectée au système, la quantité totale affichée pourra alors varier de celle insérée sur votre carte mère