Vous pouvez ajouter jusqu'à 5 items à comparer.
Intel
®
X38 + ICH9R Chipset
Supports Intel® Core™ 2 multi-core and 45nm processors.
Support for 1600 MHz FSB.
Dual Channel DDR2 1200 memory with ECC support for outstanding system performance.
High quality CPU power module with Ferrite Core Chokes, Lower RDS (on) MOSFETs and Lower ESR Solid Capacitors.
Supports CrossFireX™ with Dual PCI-E 2.0 x16 graphics for extreme gaming performance.
Features SATA 3Gb/s with external SATA 2 bracket.
ALC889A with DTS Connect enables high quality Full Rate Lossless Audio and support for Blu-ray.
Certified for Microsoft Vista® systems.
Introduction

Designed for enthusiasts with extreme over-clocking and blistering gaming performance in mind, the GIGABYTE GA-X38-DS4 is based on the killer combination of the Intel X38 chipset plus support for the latest multi-core processors up to FSB 1600MHz, including the Intel 45nm processors. The GA-X38-DS4 is CrossFireX™ enabled with true dual PCI-E 2.0 x16 connectivity for the ultimate in extreme gaming performance. Built tough to provide maximum stability, durability and performance for even the most hard-core gamers, the GA-X38-DS4 delivers several advanced GIGABYTE innovations including the Ultra Durable 2 design, featuring top quality electronic components which provide optimized power savings, ultra cooling and extended system durability.

Ultra Durable 2 -Designed with Top Quality Highly Efficient Components

Ultra Cooling

- Low RDS(on) MOSFET Design

Low RDS(on) MOSFETs specially designed to produce lower switching resistance for faster electric current charging and discharging.

Low Power Loss

- Ferrite Core Choke Design

Ferrite core chokes comprised of a compound of iron oxide and other metal elements whose properties hold energy much longer than common iron core at high frequency.

Longer Life

- All-Solid Capacitor Design

Solid capacitors contain a solid organic polymer, while electrolytic capacitors use a common liquid electrolyte, hence, the terms solid capacitor versus electrolytic capacitors.

Support processeurs Intel® Core™ 2 multi-core et 45nm

Carte mère supportant les processeurs Intel® Core™ 2 multi-core et 45nm avec 2 caches L2 partagés. Processeurs permettant un meilleur contrôle énergétique sans réduire les performances générales tout en bénéficiant des atouts d'un environnement multi-tâche.

Intel® X38 Express Chipset

The Intel® X38 Express Chipsets support the latest multi-core processors with FSB 1600MHz, including the upcoming 45nm processors, with its record breaking performance and greater energy efficiency. Intel® X38 chipset, with optimized system memory capabilities, chipset over-speed protection removed for maximum overclocking, providing faster boot and application load times and additional power savings. Intel® X38 chipset also offer options for both DDR2 and DDR3 memory support, providing scalable options for users wanting to take advantage of higher memory performance with less power consumption to run next generation applications such as high-definition video and 3D visualization.

Smaller, Faster and More Efficient

Carte mère pouvant être associée à un processeur Intel 45nm CPUs pour offrir des performances optimales et ce, au travers d'une gestion d'énergié contrôlée et optimisée.

Certification Windows Vista Premium

Windows Vista Premium promises to deliver a streamlined computing experience designed to fundamentally change how users view, find and organize their digital information. With GIGABYTE AM2+/ AM2 solutions enabling support for Vista Premium, GIGABYTE offers a fresh and unique desktop experience that will be more informative, intuitive and completely new....

more

Dual Channel DDR2 1200

Bénéficiez de performances avancées grâce au support des mémoires DDR2 1200Mhz permettant le support des applications les plus gourmandes en mémoire
* Se référez à la liste de compatibilité mémoire pour en savoir plus

Interface graphique PCI-E 2.0

L'interface PCI-E 2.0 double la bande passante de la norme PCI-Express standard, en passant de 2.5 Gbit/s à 5 Gbit/s, un connecteur x32 pouvant transférer jusqu'à 16 GB/s de données.

SATA 3Gb/s

La norme SATA 3Gb/s double la bande passante de 1.5Gb/S à 3Gb/s pour une parfaite gestion de plusieurs disques durs et ce, en maximisant les performances du cache.

IEEE1394

Carte mère offrant la technologie IEEE1394 FireWire de Texas Instruments (TI). Grâce à des taux de transfert de 400Mb/s, votre système ne sera plus jamais le même et vous bénéficierez d'une réactivité sans faille !

ALC889A with DTS Connect Enables a Superior Audio Experience

Excellent Audio Performance

High-performance DAC (Digital-Analog Converter) with 106 dB Signal-to-Noise ratio playback quality, designed especially for Windows Vista Premium PCs.

Blu-ray Full Rate Audio Support

The ALC889A enables high quality Full Rate Lossless Audio for content protected media and support Blu-ray formats for an exhilarating home theater entertainment experience.

7.1+2 Channel High Definition Output

The ALC889A provides support for 7.1 sound playback, plus 2 channels of independent stereo output (multiple streaming) through the front panel stereo outputs.

ATI CrossFireX

ATI® CrossFireX™ delivers the ultimate graphics performance for gaming enthusiasts who demand the highest frame rates without compromising on resolution.

Technologie Intel® Matrix Storage

Intel® Matrix Storage Technology, can deliver up to 80% faster storage performance with PCs equipped with two hard drives using RAID 0 data striping. Using RAID 1 data mirroring can protect against a hard drive failure by mirroring all data among two hard drives. In addition RAID 5 offers the fault-tolerant capability to automatically back up your most important files, while also providing faster disk access and adding storage capacity.

Gigabit LAN

Interface GIGABIT Lan offrant des taux de transfert de 1000Mb/s pour entrer dans une nouvelle ère réseau ! Votre meilleur allié pour la navigation Internet et le jeu en réseau.

Compatible à la norme RoHS

GIGABYTE s'engage à respecter la norme européenne RoHS ( Restriction of use of certain Hazardous Substances ) en vigueur en veillant à son utilisation de produits toxiques dans ces processus de production. Les produits GIGABYTE sont 100% compatibles avec cette norme, nous nous engageons à soutenir la cause environnementale au travers de nos efforts quotidien.

Silent-Pipe

The revolutionary Silent-Pipe Technology compliant GIGABYTE motherboards featuring 0dB soundless heat-pipe thermal cooling solution, convergence with GIGABYTE Crazy Cool Technology, enhances heat dissipation efficiency from the critical Chipsets and CPU power components...

more

Speed

The Speed compliant motherboards of GIGABYTE S-series provide intelligent over-clocking and over-voltage software settings through both hardware and software design...

more

Smart

Le package Smart proposé sur les cartes mères GIGABYTE de série S propose des utilitaires propriétaires tels que Download Center, @BIOS, Q-Flash, Xpress Install, Boot menu et Smart Fan. Bénéficiez d'une gestion avancée et facilitée de votre BIOS et drivers !...

En savoir plus

Safe

Safe is the key feature of GIGABYTE S-series motherboards with the following elements: Excellent hardware design reinforced BIOS protection through GIGABYTE Virtual Dual BIOS Technology and GIGABYTE BIOS Setting Recovery Technology. Unique system software such as Xpress Recovery 2, PC Health Monitor, HDD S.M.A.R.T., and C.O.M. further strengthen the stability and reliability of your PC!...

more

Qualified for Windows® 7

The motherboard qualified for WHQL (Windows Hardware Quality Labs) certification of Windows 7 from Microsoft

®

, setting the standard for future Windows 7 certified motherboards...

more
* Les informations ici proposées le sont pour référence uniquement. GIGABYTE se réserve le droit de modifier ce contenu à tout moment et sans préavis.
* Marques et logos appartiennent aux détenteurs respectifs de leurs droits.
* L'architecture de grand nombre de PC affectera directement la capacité mémoire, en effet, une certaine quantité de RAM sera affectée au système, la quantité totale affichée pourra alors varier de celle insérée sur votre carte mère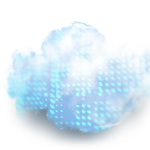 COMPUTEX
2022