Vous pouvez ajouter jusqu'à 5 items à comparer.
Features
Ambidextrous design
Real 6400 DPI optical engine with 50dpi increment
50-million-click Omron switch
RGB Fusion 2.0 - synchronize with other AORUS devices
Fully programmable buttons and saved onboard
On-the-fly DPI adjustment
* Les spécifications et l'aspect du produit peuvent varier d'un pays à l'autre. Nous vous recommandons de contacter votre revendeur local pour connaître les spécifications et l'apparence des produits disponibles dans votre pays. Les couleurs des produits peuvent ne pas être parfaitement exacts en raison de variations causées par des variables photographiques ou les paramètres du moniteur et les images présentes sur notre site peuvent varier. Bien que nous nous efforçons de présenter des informations précises et complètes au moment de la publication, nous nous réservons le droit d'apporter des modifications sans préavis.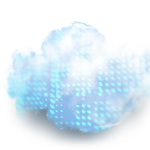 COMPUTEX
2022