Vous pouvez ajouter jusqu'à 5 items à comparer.
Caractéristiques

Certifiée 80 PLUS Gold
Conception entièrement modulaire
Ventilateur de 120 mm à roulements hydrauliques intelligents (HYB)
Condensateurs de fabrication japonaise
Puissant rail simple +12V
Protections OVP/OPP/SCP/UVP/OCP/OTP
Taille Compacte
5 ans de garantie (Ajustée en fonction de la région)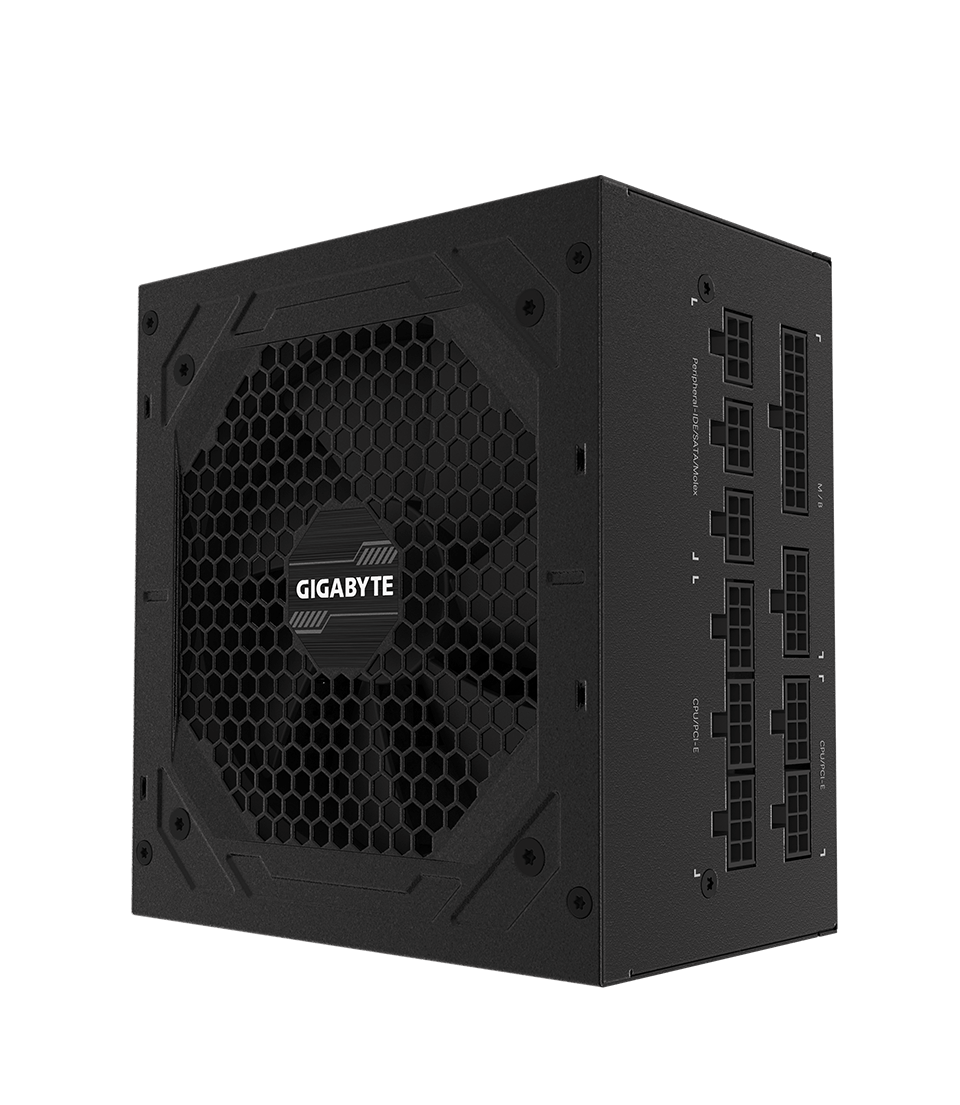 CONCEPTION ENTIEREMENT MODULABLE
Tous les câbles plats noirs sont de conception modulaire. N'installez que les câbles dont vous avez besoin pour réduire l'encombrement, augmenter le flux d'air et améliorer les performances thermiques du châssis.
CERTIFICATION 80 PLUS GOLD
La certification 80 Plus Gold garantit une efficacité de 90 % à une charge de 50 %. Une meilleure efficacité énergétique entraîne une diminution du gaspillage d'énergie, de la chaleur et du bruit des ventilateurs. Et avec le soutien des processeurs Intel, il permettra d'économiser plus d'énergie et plus d'argent.
CONDENSATEURS DE FABRICATION JAPONAISE DE HAUTE QUALITÉ
Les principaux condensateurs sont de fabrication japonaise et de haute qualité, afin de produire une performance efficace et d'assurer une fiabilité à long terme.
La durée de vie du condensateur principal est de plus de 20 ans
(Environnement 25°C)
VENTILATEUR DE 120 MM À ROULEMENTS HYDRAULIQUES INTELLIGENTS (HYB)
La vitesse du ventilateur est ajustée en fonction de la détection automatique de la puissance et s'arrête lorsque le système est au ralenti ou à faible charge (moins de 20 % de charge). Le ventilateur à palier hydraulique offre une durée de vie plus longue et plus stable.
La durée de vie du ventilateur à paliers hydrauliques est de plus de 4 ans
RAIL SIMPLE +12V
Un seul rail +12V fournit la meilleure puissance de sortie, la meilleure stabilité et la meilleure compatibilité pour le matériel. Il constitue le moyen le plus simple d'installer le câble d'alimentation. Et c'est la meilleure conception pour l'overclocking.
PROTECTION
Afin de garantir le fonctionnement stable de l'ensemble du système informatique dans toutes les conditions, nous avons non seulement ajouté des modèles de protection tels que OCP, OTP, OVP, OPP, UVP et SCP, mais nous avons également assuré le fonctionnement stable de votre système grâce à la certification de sécurité de différents pays.
DIMENSIONS
Taille compacte pour s'adapter aux petits châssis.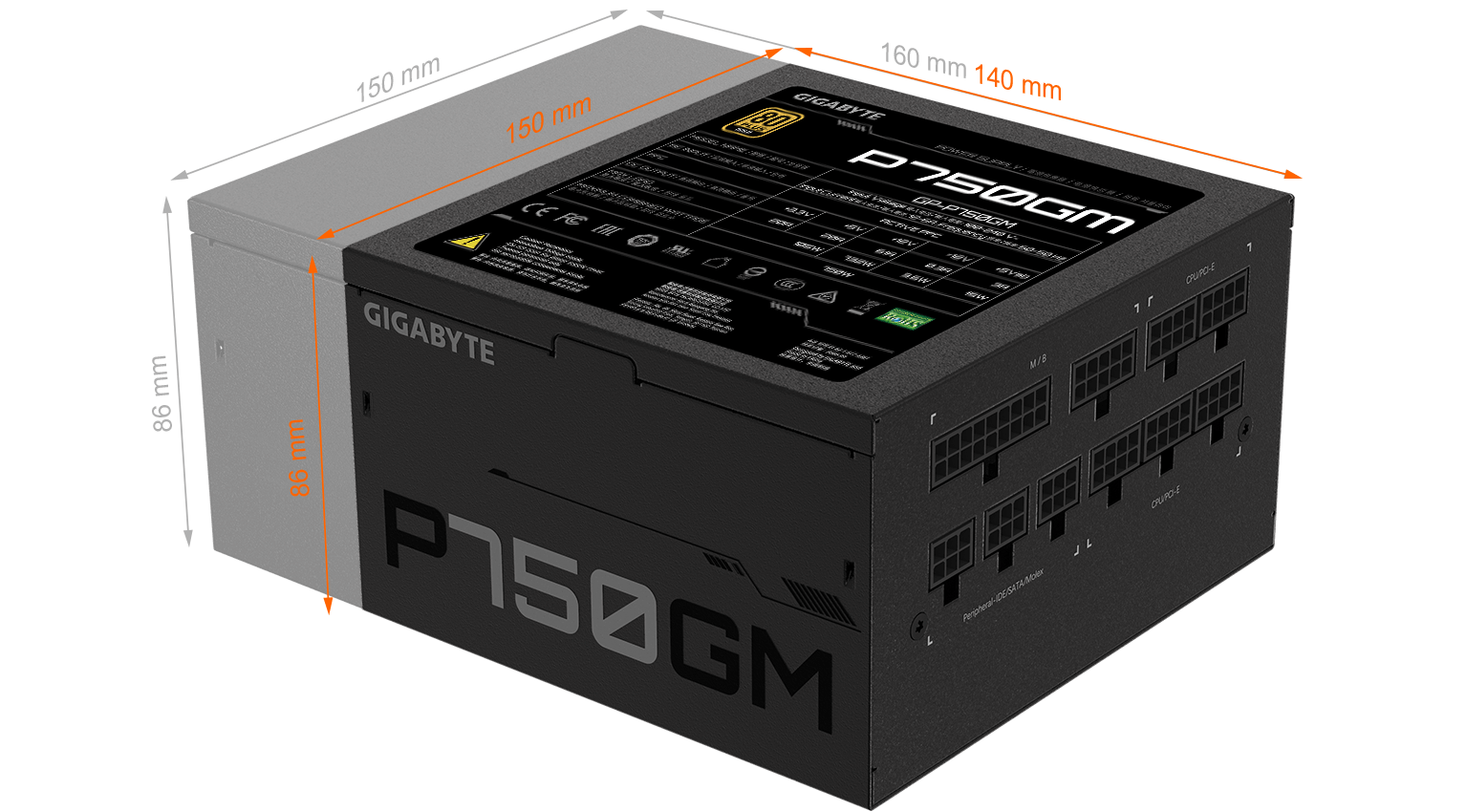 * Toutes les images de cette page sont à titre d'illustration seulement.
* Les spécifications et l'aspect du produit peuvent varier d'un pays à l'autre. Nous vous recommandons de contacter votre revendeur local pour connaître les spécifications et l'apparence des produits disponibles dans votre pays. Les couleurs des produits peuvent ne pas être parfaitement exacts en raison de variations causées par des variables photographiques ou les paramètres du moniteur et les images présentes sur notre site peuvent varier. Bien que nous nous efforçons de présenter des informations précises et complètes au moment de la publication, nous nous réservons le droit d'apporter des modifications sans préavis.
* This product is designed for desktop PC. Use for other purposes (such as blockchain computing and mining) will void the warranty.