You may only add up to 5 items for comparison at one time.
AORUS FI32Q Gaming Monitor
Szolgáltatások
SS IPS panel 1 ms-es GTG-vel & OC 170 Hz
8-bit/szín színképzés HDR400 & HLG
Prémium Hangzás ESS SABRE HiFi-vel
ANC a Konzolokhoz & Eagle Eye
Black Equalizer & Aim Stabilizer Sync & KVM
AORUS GameAssist & OSD Sidekick
Beépített Tápegység & EyeSafe Gaming Monitor


QHD 165 Hz-en (OC 170 Hz)
TÁMOGATJA AZ ADAPTIVE-SYNC TECHNOLÓGIÁT
31,5"-os QHD panel (2560 x 1440 felbontás) 16:9 képaránnyal és 165 Hz-es (OC 170 Hz) frissítési rátával a folyamatos játékhoz.
IPS LENYŰGÖZŐ SZÍNEK 1 MS ALATT
IPS LENYŰGÖZŐ SZÍNEK 0,4 MS VÁLASZIDŐVEL
A Super Speed IPS panel lenyűgöző színeket képes megjeleníteni, miközben a szupergyors kristályok válaszideje csupán 1 ms GTG. Szuperalacsony válaszidő ilyen gyönyörű színek mellett - mi mást kívánhatnál még?
High Bit Rate 3
ÉLVEZD A QHD, 165 Hz (OC 170 Hz), DisplayHDR, 8 BIT/SZÍN TECHNOLÓGIÁKAT EGYSZERRE!
A DisplayPort High Bit Rate 3 (HBR3) támogatásával elértük a 32,4 Gbit/s sávszélességet, ami hihetetlen lehetőségeket biztosít! A gamerek végre egyszerre élvezhetik a QHD-felbontást, a 165 Hz-es frissítést (OC 170 Hz), a HDR-t és a 8 bit/színes megjelenítést!
8-bit/szín, 94% DCI-P3
Élvezd az Igazi Színeket
A natív 8-bites panel 94%-os DCI-P3 színtér-lefedettséget garantál, ezáltal minden eddiginél szebb színátmenetekben és pontosabb megjelenítésben lehet részed!
HDR & HLG
BŐVÍTSD A SZÍNSKÁLÁT
A High Dynamic Range (HDR) egyre népszerűbb az alkalmazások körében is, beleértve a játékokat, szórakoztatást és multimédia szerkesztő szoftvereket. Ez a modell ráadásul támogatja a HLG technológiát (Hybrid Log-Gamma), így a felhasználók az eredeti, szolgáltató által sugárzott minőségben élvezhetik a tartalmakat.
Dizájnterv
DIGITÁLIS VILÁG
Az AORUS világában minden digitális. A termékek világítási effektjei és külső dizájnja pontosan és igényesen passzol az ökoszisztémába.
Üdvözlünk a Digitális Érában!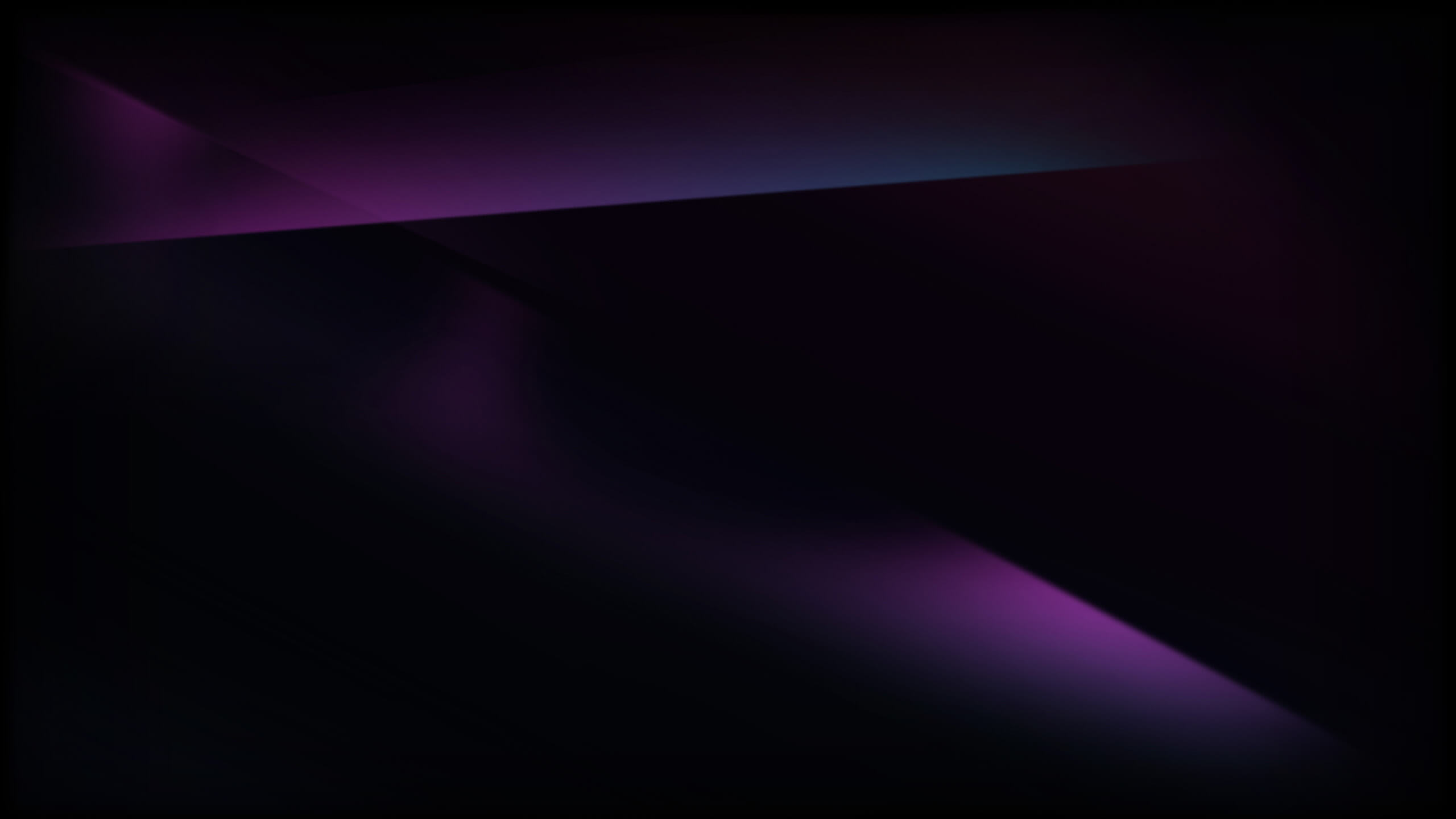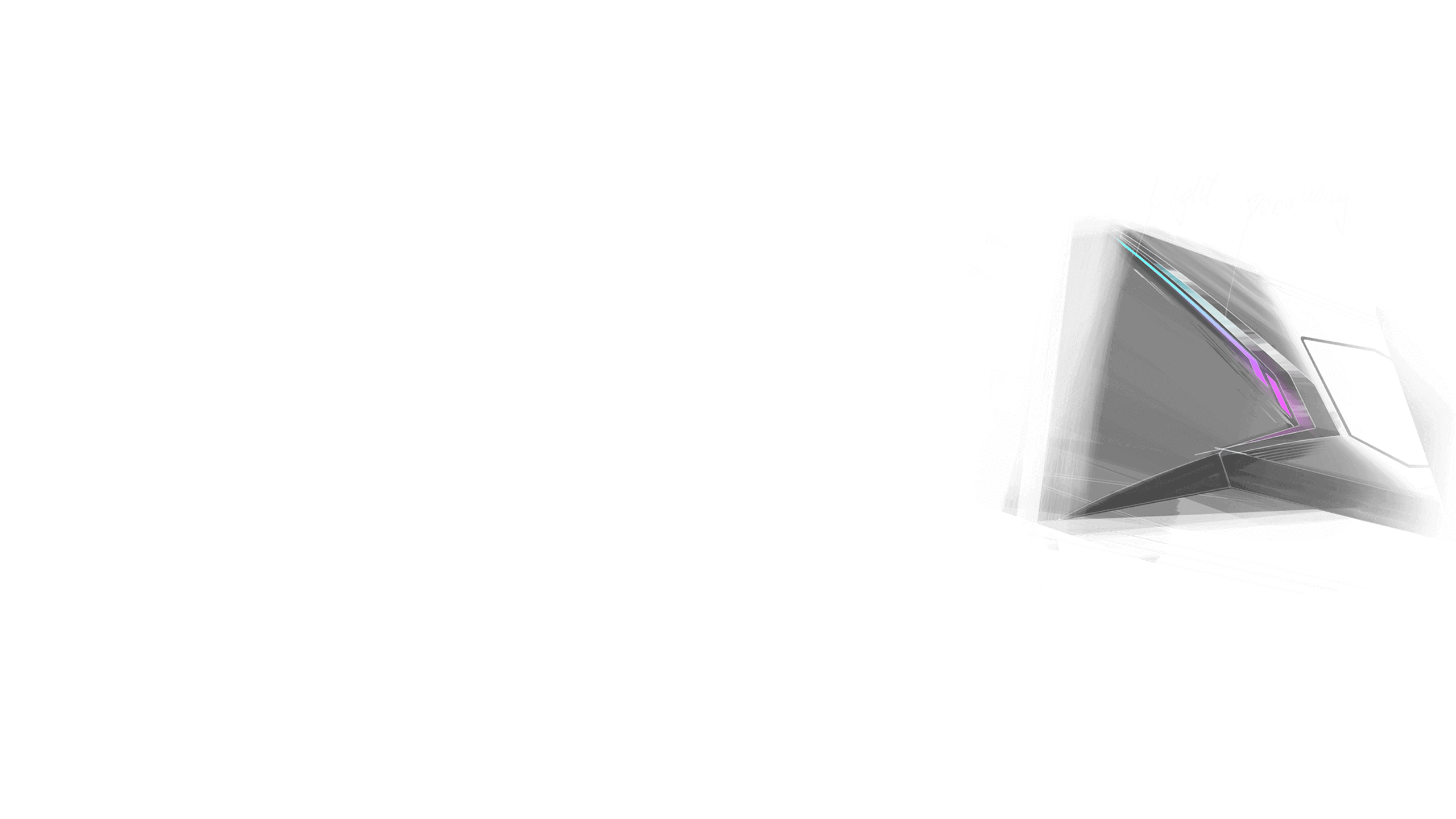 Aim Stabilizer Sync
FEJLETT CÉLZÁS
A továbbfejlesztett Aim Stabilizer célzássegítővel V-Sync mellett is élvezheted az elmosódás-mentes képet, ami jelentősen javítja a célzásodat!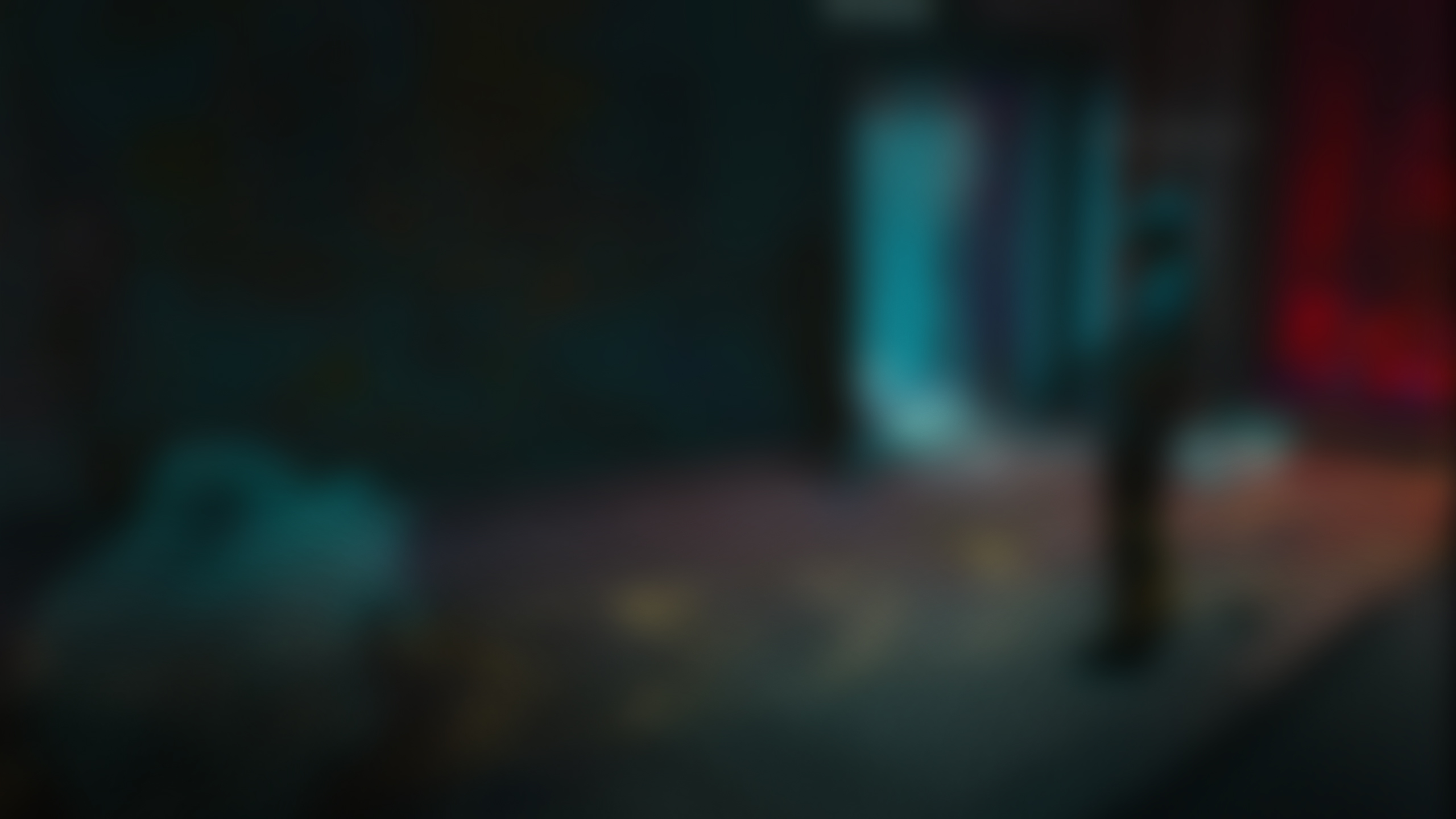 Dashboard
SEMMI SEM ÁLLÍTHATJA MEG
Az AORUS Dashboard valós időben mutatja a kritikus hardver-információkat. Nem számít, mi fut a gépen és mi jelenik meg a kijelzőn, a Dashboardot semmi sem tudja gátolni. Ennél is jobb, hogy a Dashboard személyre szabható: megmondhatod, mely információk a legfontosabbak a számodra.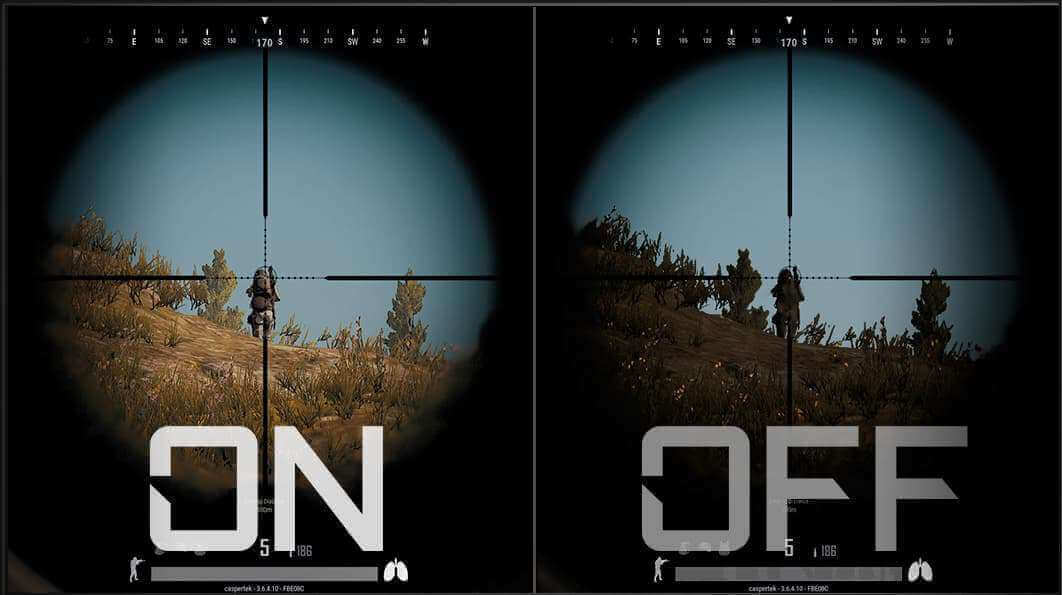 Black Equalizer
SZABÁLYOZD A FEKETE SZINTJÉT
Ez a szolgáltatás a kép sötét részeit teszi részletgazdagabbá anélkül, hogy a kép többi részét rontaná.
CÉLKERESZTEK
IDŐZÍTŐ
SZÁMLÁLÓ
PIP/PBP
HDR MÓD
EAGLE EYE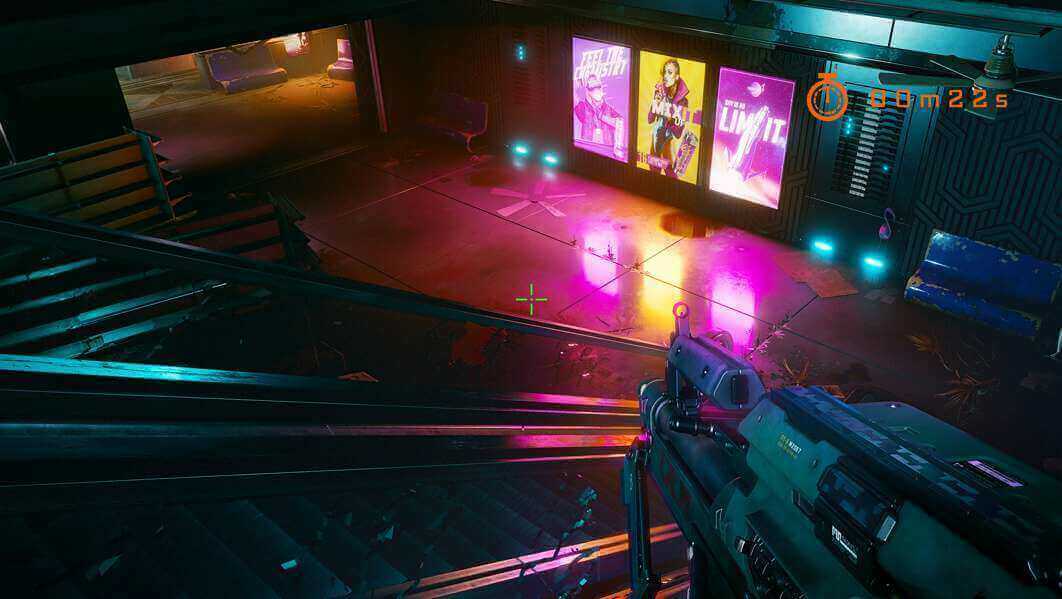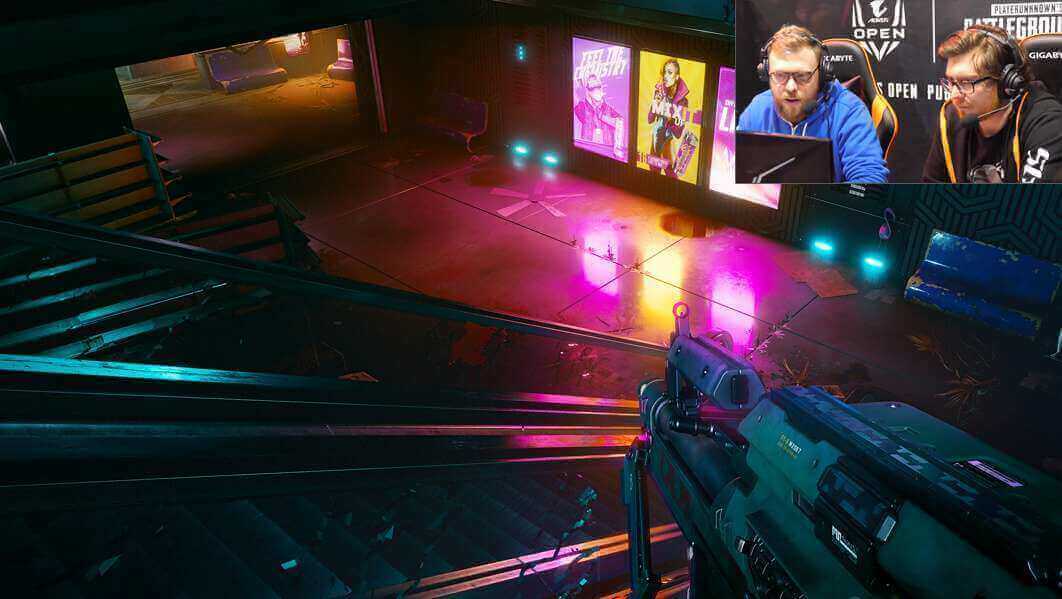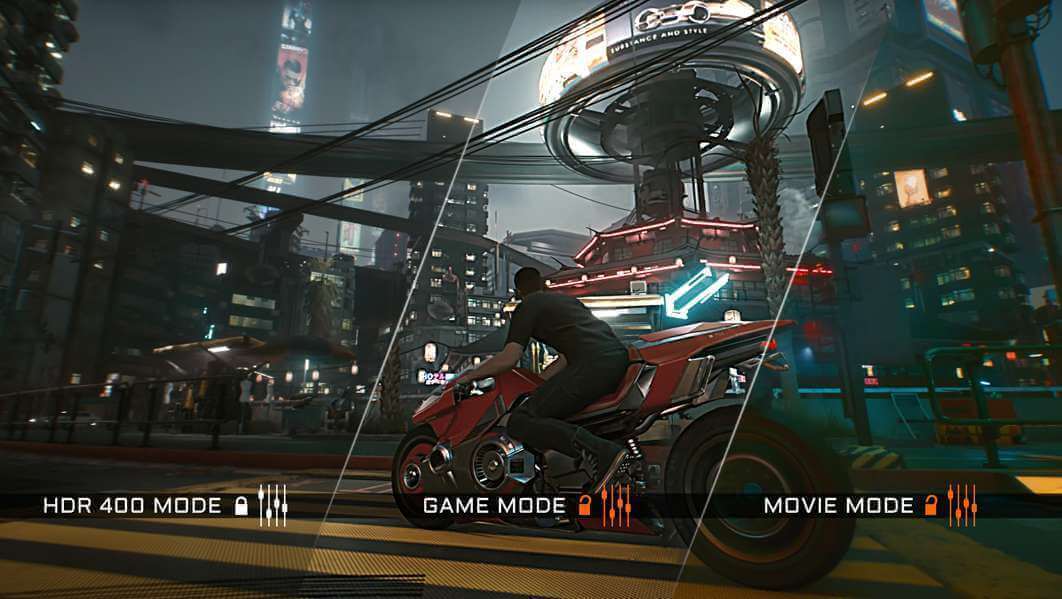 GameAssist
JAVÍTSD JÁTÉKOS TUDÁSODAT
A GameAssist megadja azt a szükséges pluszt, ami a csatatéren a győzelemhez szükséges: egyedi célkereszt, kijelzőn megjelenő számláló/időzítő, PIP/PBP, Eagle Eye, HDR Mód stb. Bármire is legyen szükséged, csak nevezd meg és szállítjuk!
OSD Sidekick
A MONITORBEÁLLÍTÁS LEGKÉNYELMESEBB FORMÁJA
Az exkluzív AORUS OSD Sidekick lehetővé teszi, hogy pillanatok alatt, kényelmesen megváltoztasd a kijelző beállításait billentyűzettel és egérrel. Ennél is jobb, hogy mostantól naprakész játékélményben lehet részed, köszönhetően a legújabb, exkluzív Auto-Update funkcióval!
ANC KONZOLOKHOZ
ÉLVEZD A ZAJELNYOMÁST AKÁR HEADSET NÉLKÜL!
Az AORUS monitorok akár 120 dB jel-zaj viszonnyal is képesek lejátszani a hangot akár 600 Ohmos fejhallgatókon is. A legújabb fejlesztés lehetővé teszi a prémium audiominőséget headset nélkül is.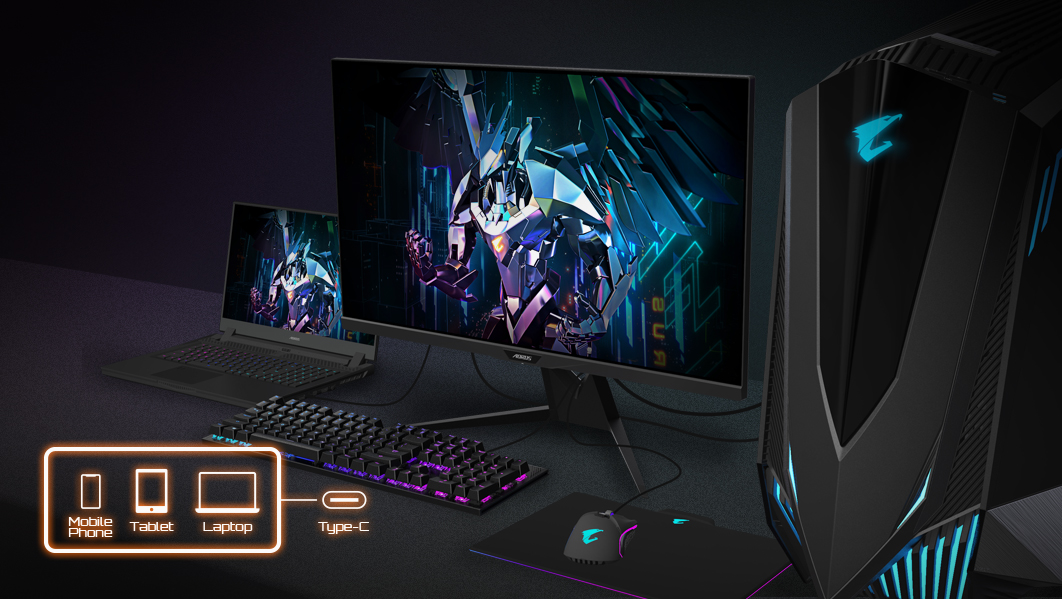 KVM
Egy Mindenkiért
A KVM funkció segítségével több gépet is vezérelhetsz egy billentyűzet-monitor-egér szettel.
6-Tengelyes Színbeállítás
MAGASABB SZINTŰ EGYEDI SZÍNBEÁLLÍTÁSOK
A Six Axis, vagyis hattengelyes vezérléssel külön-külön szabályozhatsz hatféle alapszínt (vörös, zöld, kék, sárga, narancs, ibolya). A monitort egyedileg meghatározott színprofilokkal használhatod, így még precízebb színmegjelenítést érhetsz el monitorodon.

RGB Fusion 2.0
TEREMTSD MEG SAJÁT GAMING HANGULATODAT AZ RGB Fusion 2.0-val
Az AORUS Gaming monitor a legfejlettebb LED-rendszert használja, amely egyesítve az RGB Fusion technológiával a legmenőbb látványt nyújtja. Az RGB Fusion applikációval beállítva a legmenőbb gaming atmoszférát alakíthatod ki!
Hullám
SZÍNVÁLTÓ
SZÍNÁTMENET
FOLYAMATOS
VILLOGÁS
DUPLA VILLANÁS

PULZÁLÁS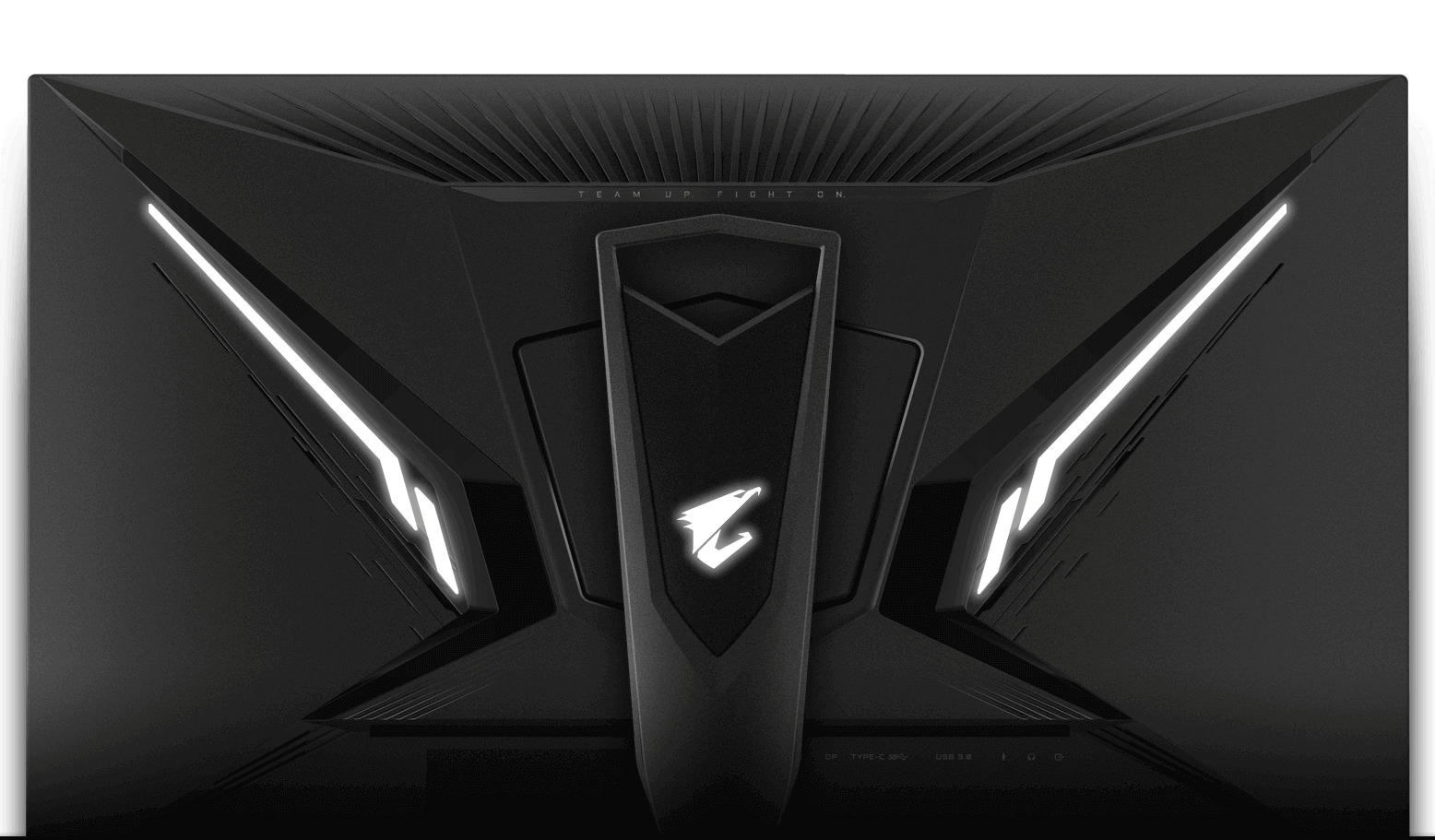 AUDIOFIL AUDIORENDSZER
HIGH-END DIZÁJN BEÉPÍTVE A TISZTA, LEBILINCSELŐ HANGZÁSÉRT
Az ESS SABRE a csúcskategóriás audiofil rendszerek koncepciójára épül, ráadásul mindezt sikeresen beépítettük a monitorba. Ez tiszta, mégis erőteljes hangzást biztosít, legyen szó akár klasszikus zenéről vagy adrenalinpumpáló basszusokkal túlfűtött muzsikáról a zajos harctéren. Élvezd a minden eddiginél tisztább, magával ragadóbb hangzást!
Ergonómikus Dizájn
KÖNNYEDÉN MEGTALÁLOD A TÖKÉLETES LÁTÓSZÖGET
Az AORUS Gaming monitor exkluzív talp+nyak rögzítést kapott, amely ergonomikusan tervezett, hogy minden irányban támogassa a mozgatást, elfordítást, pivot-módot, magasság-állítást.
Forgatás:-20°~+20°
Pivot:+90°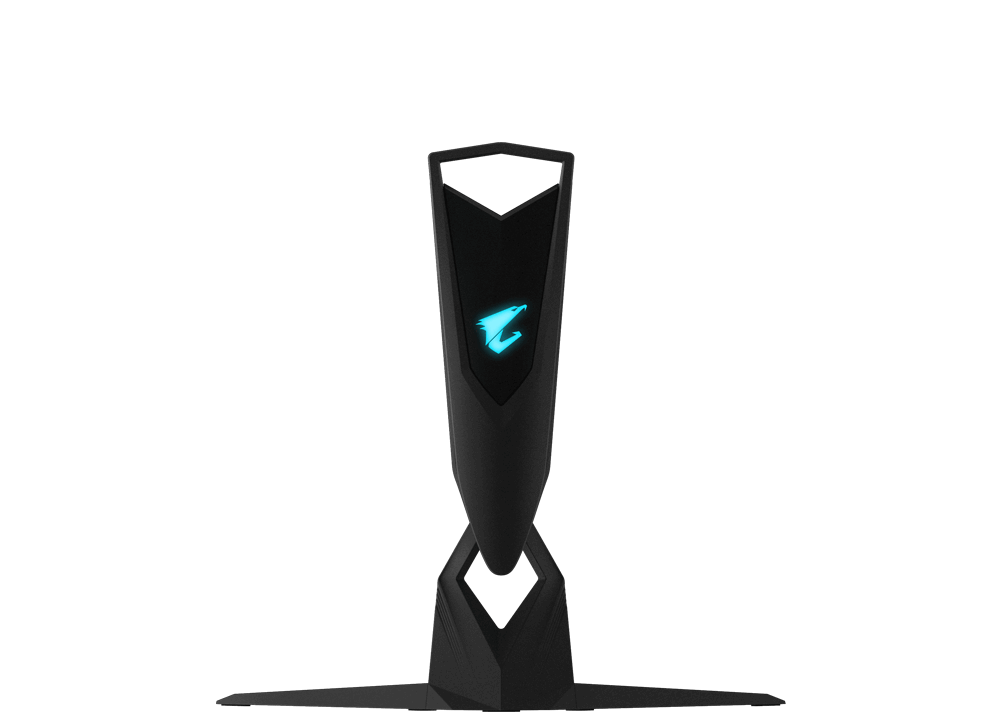 Magasságállítás:130mm
Döntés:-5°~+21°
Technikai adatok
EYESAFE®
A TÜV Rheinland és Eyesafe® szövetség által előírt szabványoknak megfelelő színegyensúly és kékfény-kibocsájtás csökkentés.
Villódzásmentesség
szemfájdalom és egyéb veszély nélküli használat.
USB Charger
SuperSpeed USB töltő 5V/1.5A teljesítménnyel.
Beépített tápegység
Nincs szükség különálló, nagyméretű adapterre.
Garancia
* Az oldalon szereplő összes kép csupán illusztráció.
* Product specifications and product appearance may differ from country to country. We recommend that you check with your local dealers for the specifications and appearance of the products available in your country. Colors of products may not be perfectly accurate due to variations caused by photographic variables and monitor settings so it may vary from images shown on this site. Although we endeavor to present the most accurate and comprehensive information at the time of publication, we reserve the right to make changes without prior notice.