AORUS FO48U Gaming Monitor
4K PRO
GAMINGRE FEL!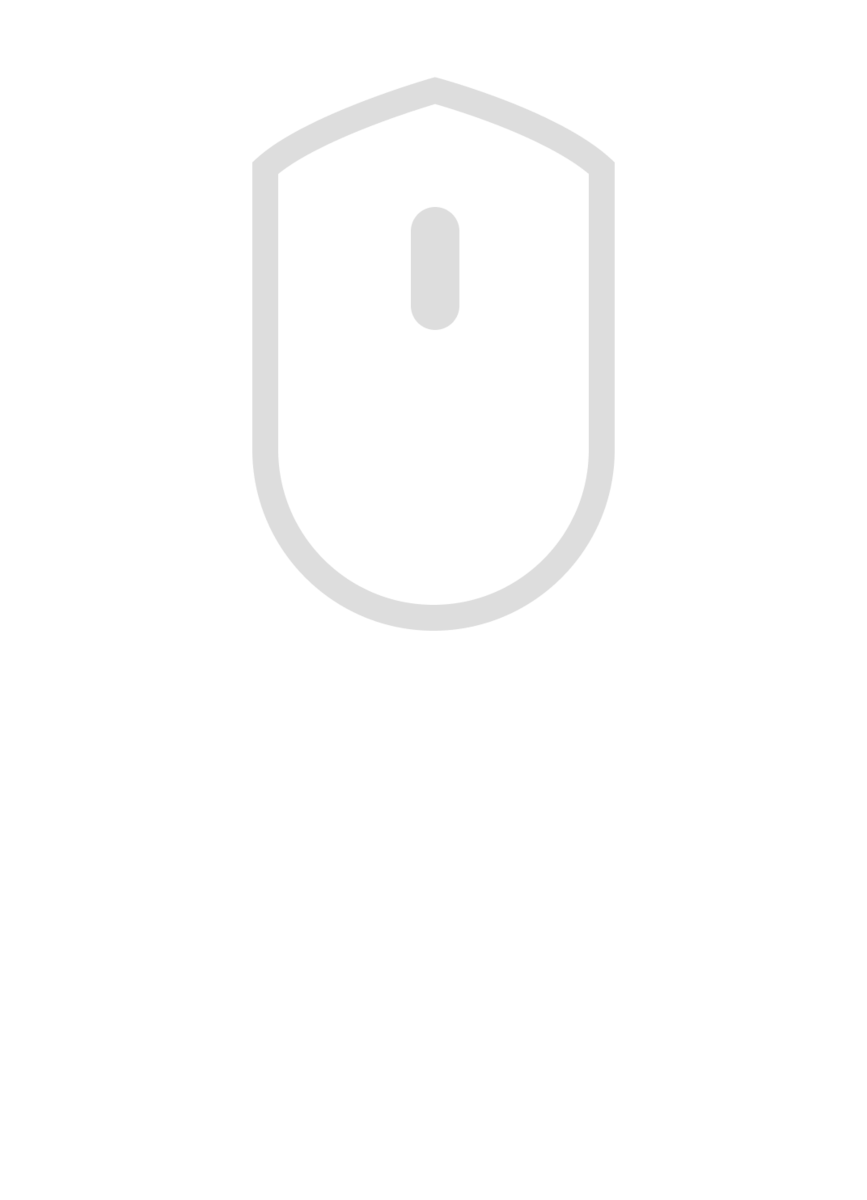 4K. Emeld Játékélményedet a Következő Szintre!
AORUS FO48U, 47,53-inches UHD-felbontású és HDMI® 2.1-gyel felszerelt, 120 Hz frissítési frekvenciás és 1 ms GTG válaszidővel büszkélkedő monitor, amely a lehető legtökéletesebb játékélményt garantálja csodálatos képminőséggel. A 10 bit/szín és a szuperszéles színskála-lefedettség (98% DCI-P3 / 130% sRGB) hihetetlenül pontos színvisszaadást és homogenitást biztosítanak.
UHD 4K
3,840 x 2,160 pixel
HDMI2.1
3,840 x 2,160 pixel
Space Audio
Élethű hangélmény
A 4K-ÉLMÉNY
Az egyre több nagyfelbontású játéktartalommal még jobb vizuális élményben lehet részed, így itt az ideje, hogy befektess egy 4K-s kijelzőbe! Az AORUS 4K-s monitorok tűéles, részletgazdag látványt nyújtanak és minden eddiginél valósághűbb élményt nyújtanak!
OLED
Az OLED kijelzők valós színeket és tökéletes feketét képesek megjeleníteni. Az önvilágító mivoltuk miatt nincsen szükség háttérvilágításra, így a válaszidő még rövidebb lehet, miközben tökéletes színárnyalatokat, szaturációt és kontrasztot élvezhetsz.
47,53" 4K-ban
47,53" UHD panel (3840 x 2160 felbontás) 16:9 képaránnyal és 120 Hz-es képfrissítéssel az akadozásmentes játékélményért.
HDMI 2.1
A legújabb HDMI 2.1 jelentősen javítja a játékélményt óriási sávszélességével, így a 4K@120 Hz is elérhető, amely kiváló a kompetitív-, a lövölde- és kalandjátékok esetén egyaránt. Emellett ez az új szabványa az új generációs játékkonzoloknak is.
10-bit/szín 98%-os DCI P3-mal
Az AORUS FO48U egy 10-bites kijelző 98%-os DCI-P3 színtérlefedettséggel, ennek köszönhetően sokkal gazdagabb színeket, folyamatosabb színátmeneteket és pontosabb színmegjelenítést kínál.
FreeSync™ Premium
Lehetővé teszi a gamerek számára a folyamatos, szaggatásmentes játékélményt maximális teljesítmény mellett.
SPACE AUDIO
Az exkluzív hangzási megoldások az AORUS FO48U-nál is megtalálhatók, így tiszta és kellemes hangot élvezhetsz extra üzemmódokkal, amelyek játék és egyéb szórakozás során jó szolgálatot fognak tenni.
VS FPS Film Élő Koncert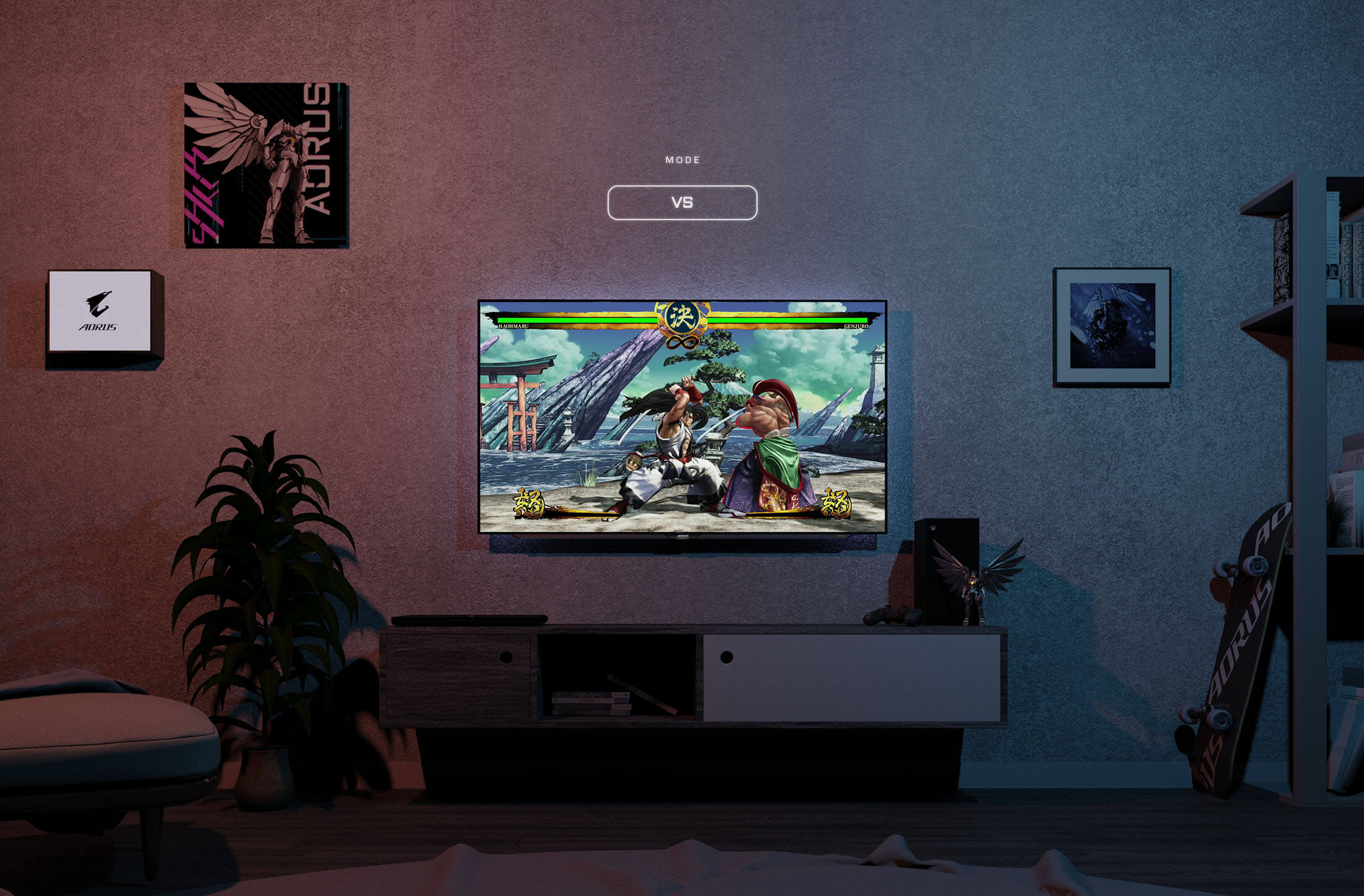 OSD Sidekick
Az exkluzív AORUS OSD Sidekick lehetővé teszi a kijelző beállításainak elérését billentyűzet és egér használatával. Ezzel villámgyorsan beállíthatod a fontosabb paramétereket a monitor gombjainak használata nélkül. Az AORUS firmware-frissítéseket és biztonsági profilmentéseket is biztosít a monitorhoz, így élvezheted az új funkciókat, miközben adataid, beállításaid is biztonságban vannak.
AIM STABILIZER SYNC
A továbbfejlesztett Aim Stabilizer célzássegítővel V-Sync mellett is élvezheted az elmosódás-mentes képet, ami jelentősen javítja a célzásodat!
BLACK EQUALIZER
A Black Equalizer részletgazdagabb sötét részeket eredményez a kijelzőn, anélkül, hogy a kép egyéb részeinek minőségét rontaná. Ezzel a funkcióval felfedheted sötétben rejtőzködő ellenfeleidet!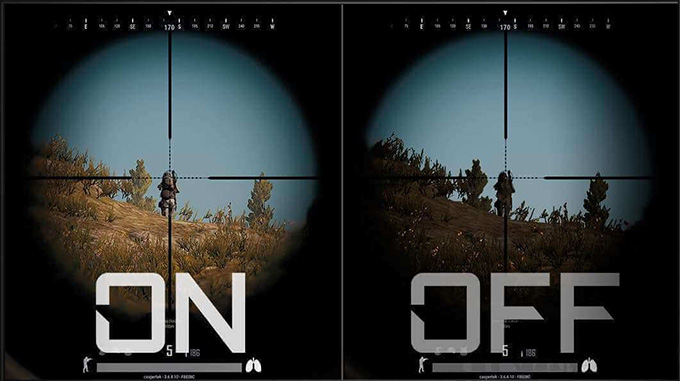 DASHBOARD
A Dashboard megmutatja a kritikus hardverinformációkat, méghozzá valós időben. Nem számít, milyen felhasználás történik éppen, ezt semmivel sem lehet blokkolni még játékokon belül sem. Az információk ráadásul személyre szabhatók, te adhatod meg, számodra mely adatok a legfontosabbak!
GAMEASSIST
Extra eszközökhöz juthatsz, hogy győzedelmeskedj a csatatéren: egyedi célkereszt, számláló és időmérő a kijelzőn, PIP/PBP, HDR Mód stb. Bármire is szükséged van, csak nevezd meg: az AORUS képes rá!
CÉLKERESZTEK
IDŐZÍTŐ
SZÁMLÁLÓ
PIP/PBP
HDR MÓD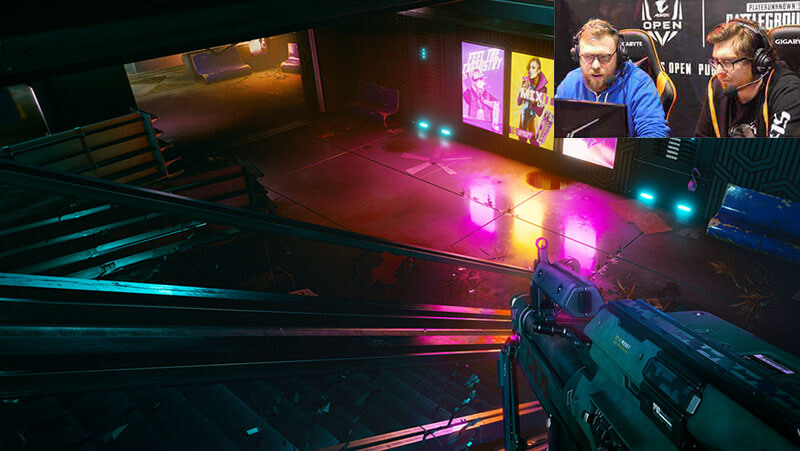 6-TENGELYES SZÍNBEÁLLÍTÁS
Ezzel a funkcióval lehetőséged nyílik hat színt (piros, zöld, kék, cián, magenta és sárga) külön-külön beállítani a hajszálpontos színtér-lefedettség érdekében.
KVM
A KVM funkció segítségével több gépet is vezérelhetsz egy billentyűzet-monitor-egér szettel.
Tudj meg többet
Auto-Update
Az exkluzív Auto-Update funkció lehetővé teszi a felhasználók számára, hogy gondtalanul élvezhessék a legjobb játékélményt, kiegészítve további, az AORUS által folyamatosan fejlesztett és bevezetett újabb és újabb szolgáltatásokkal.
DIZÁJNTERV
Az AORUS világában mindent digitális alapokra helyeztünk. A világítás és az effektek tökéletesen passzolnak a készülékhez, így harmonikus, elegáns, profi megjelenést kölcsönözve. Üdvözlünk a Digitális Érában!

Eye Comfort
A TÜV Rheinland és UL által hitelesítve, ezáltal megfelel az OLED alacsony villódzásának és kékfény-kibocsájtásának.
USB Charger
SuperSpeed USB töltő 5V/1.5A teljesítménnyel.
Tápegység beépítve
Nincs szükség különálló, nagyméretű adapterre.
Támogatja a Fali Konzolt
Kompatibilis a VESA 300 mm x 300 mm szabvánnyal

* A HDMI, a HDMI High-Definition Multimedia Interface és a HDMI Trade dress kifejezések, valamint a HDMI emblémák a HDMI Licensing Administrator, Inc. védjegyei vagy bejegyzett védjegyei.
* Product specifications and product appearance may differ from country to country. We recommend that you check with your local dealers for the specifications and appearance of the products available in your country. Colors of products may not be perfectly accurate due to variations caused by photographic variables and monitor settings so it may vary from images shown on this site. Although we endeavor to present the most accurate and comprehensive information at the time of publication, we reserve the right to make changes without prior notice.