Harcra fel!
Itt az idő!
Az utolsó láncszem gaming rendszeredben
Mint láthatatlan játékost, a monitort gyakran alábecsülik. Az igazság az, hogy a monitorok elengedhetetlen részei egy jól megépített gaming PC-nek, itt mutatkozik meg igazán, mire is képes a gépben lévő sok-sok drága komponens. A GIGABYTE gaming monitorok a legjobb specifikációkat és minőséget nyújtják, így a felhasználók valóban élvezhetik a lélegzetelállító teljesítményt.
Támogatja az Adaptive-Sync Technológiát
Natív 1500R
MAGÁVAL RAGADÓ SZUPER ÉLMÉNY A JÁTÉKOKBAN!
A 27" 1500R VA panel ergonómiailag sokkal előnyösebb, közelebb hozza hozzád a szélső éleket, mint egy hagyományos, sík kijelző, ezáltal jobban beleélheted magadat a történésekbe.
Teljesítmény
1 MS Válaszidő
Szupergyors 1 ms válaszidő a legfolyamatosabb játékért, amiben valaha részed lehetett!
Teljesítmény
QHD 165 Hz-en
Nagy felbontás, gyors frissítési sebesség - ennek köszönhetően tökéletes minőségben élvezheted játékaidat!
Teljesítmény
8 bit színenként, 88% DCI-P3
Fantasztikus színek és 88%-os DCI-P3 szuperszéles színskála.
Megjelenés
Egyszerű, de stílusos
Az apró részletekig gondosan kidolgozott, letisztult külső jól mutatja a GIGABYTE gaming sorozat dizájnfilozófiáját. A masszív talp és nyak, a matt fekete bevonat jól mutatnak és tökéletesen használhatók, ami eleganciát kölcsönöz a monitornak.
Gaming Szolgáltatások
OSD Sidekick
A GIGABYTE OSD Sidekick lehetővé teszi számodra, hogy a kijelző minden paraméterét egérrel és billentyűzettel, Windows alól, kényelmesen és egyszerűen állíthasd be.
Gaming Szolgáltatások
Időzítő
A kijelzőn megjelenő időzítő segít pontosan követni a hátralevő/eltelt időt.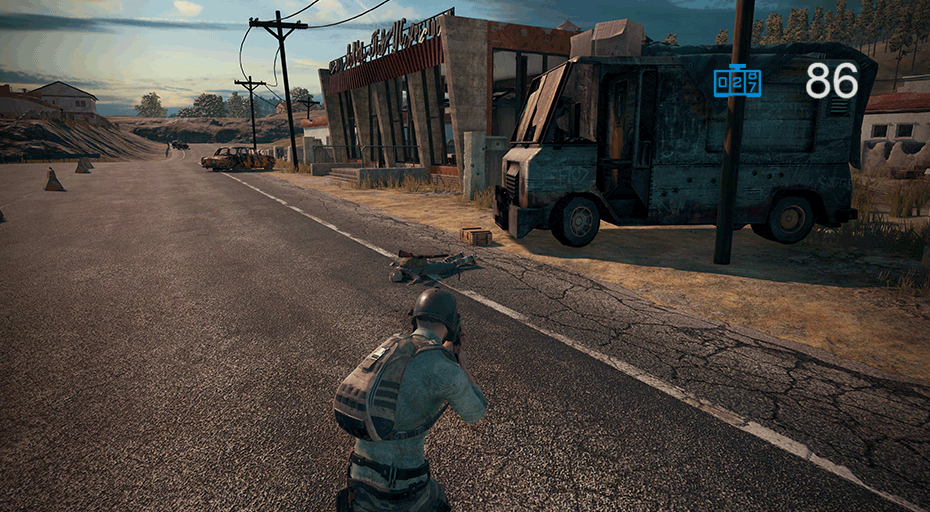 Gaming Szolgáltatások
SZÁMLÁLÓ
A gaming számláló segít a számlálásban, legyen az idő vagy egyéb más érték.
Gaming Szolgáltatások
Célkereszt
Ezzel a funkcióval egyedi célkereszteket adhatsz játékodhoz, ami javítja a célzásodat lövéseidnél a játékok alatt.
Gaming Szolgáltatások
IGAZÍTÁS
A képernyőigazítás-funkció a többkijelzős kiépítések során nagy segítség, ezáltal a monitorok tökéletesen egy szintben lesznek egymással.
Gaming Szolgáltatások
Aim Stabilizer
Ez a funkció csökkenti a mozgásból eredő elmosódást és jobb, tisztább látványt garantál, ami segít időben felismerni a feléd szálló golyókat és megcélozni ellenfeledet.
Gaming Szolgáltatások
Dashboard
A Dashboard valósidejű hardveres információkat jelenít meg a kijelzőn, fusson bármilyen játék, vagy egyéb szoftver. Ezek között megtalálható többek között a CPU feszültségszint, az órajelek, a hőmérsékletek stb. A Dashboard legjobb tulajdonsága, hogy bármelyik játék alatt bekapcsolható.
Gaming Szolgáltatások
Black Equalizer
Ez a szolgáltatás a túl sötét részeket kivilágosítja, ezáltal több részletet láthatsz a sötét foltok helyén, miközben arra is ügyel, hogy a világos részek ne égjenek be.
Gaming Szolgáltatások
Auto-Update
A felhasználók gondtalanul élvezhetik a legjobb gaming élményt és legjobb szolgáltatásokat, miközben a GIGABYTE mérnökei folyamatosan fejlesztik és javítják a monitor szoftverét, amit egyszerűen aktiválhatsz is saját monitorodon.
Gyakorlati információk
Technikai adatok
Villódzásmentesség
Megelőzi a szemfáradtságot és fájdalmat.
Tiszta hangzás
Minőségi hangzást kínál.
Alacsony Kékfény-kibocsájtás
A TÜV Rheinland által hitelesített, szemészetileg elfogadott szemkímélő megjelenítés.
Ergonómikus Dizájn
TÖKÉLETES BETEKINTÉSI SZÖGEK
A GIGABYTE Gaming monitor exkluzív talpak és nyakat kapott, amelyeket ergonómiailag teszteltünk, hogy széles határok között állítható legyen a kijelző magassága és dőlésszöge.

A Monitor I/O portjainak illusztrációja
* Az oldalon szereplő összes kép csupán illusztráció.
* Product specifications and product appearance may differ from country to country. We recommend that you check with your local dealers for the specifications and appearance of the products available in your country. Colors of products may not be perfectly accurate due to variations caused by photographic variables and monitor settings so it may vary from images shown on this site. Although we endeavor to present the most accurate and comprehensive information at the time of publication, we reserve the right to make changes without prior notice.