特長
GeForce® GTX 1650搭載
NVIDIA Turing™アーキテクチャーとGeForce Experience™
4GB GDDR6 128bit メモリインターフェイス
独自形状の90mmブレードファン
172mm長のコンパクトサイズ
コアクロック
1635 MHz(リファレンス:1590 MHz)
GIGABYTE CUSTOM-DESIGNED COOLING SYSTEM
GIGABYTE Custom-designed cooling system features a 90mm unique blade fan, delivering an effective heat dissipation capacity for higher performance at lower temperatures.
COMPACT SIZE FOR EASY INSTALLATION
With less than 172mm in length, the graphics card can be easily installed in any small chassis.
UNIQUE BLADE FAN
The airflow is spilt by the triangular fan edge, and guided smoothly through the 3D stripe curve on the fan surface, effectively enhancing the airflow.
BUILT STRONG
Ultra Cooling
Lower RDS(on) MOSFETs are specially designed to produce lower switching resistance for faster electric current charging and discharging at extremely low temperature.
Low Power Loss
Metal Choke hold energy much longer than common iron-core chokes at high frequency, thus effectively reduce core energy loss and EMI interference.
Longer Life
Lower ESR Solid Capacitors ensure better electronic conductivity for excellent system performance and longer lifespan.
FRIENDLY PCB DESIGN
Fully automated production process ensures top quality of the circuit boards and eliminates sharp protrusions of the solder connectors seen on the conventional PCB surface. This friendly design prevents your hands from getting cut or inadvertently damaging components when making your build.
IN TOTAL COMMAND
The interface and functionality of the software is subject to each model.
AORUS Engine
The cutting edge intuitive interface allows you to adjust the clock speed, voltage, fan performance and power target in real-time according to your game's requirements.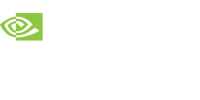 * All the images in this page are for illustration only.
* 実際の製品規格及び外観デザインは、販売国・エリアにより異なります。現地代理店もしくは小売店にて最新の販売製品規格をご確認下さい。
* 製品画像カラーは、撮影上光の加減やディスプレイ設定により実際のイメージと若干異なる場合があります。予め御了承下さい。
* 当社ホームページ上にて正確な最新情報をご確認下さい。当社はホームページ上の情報の変更や改訂を予告なく実施する権利を有します。
* GIGABYTE graphics cards, except those labeled "Mining Series", are intended only for use with desktop PCs. Other types of use, such as blockchain computing or cryptocurrency mining, will render the product warranty void.