Features

80 PLUS Gold certified
Fully modular design
120mm Smart Hydraulic Bearing (HYB) Fan
Main Japanese capacitors
Powerful single +12V rail
OVP/OPP/SCP/UVP/OCP/OTP protection
Compact size
5 years warranty (Adjusted according to different regions)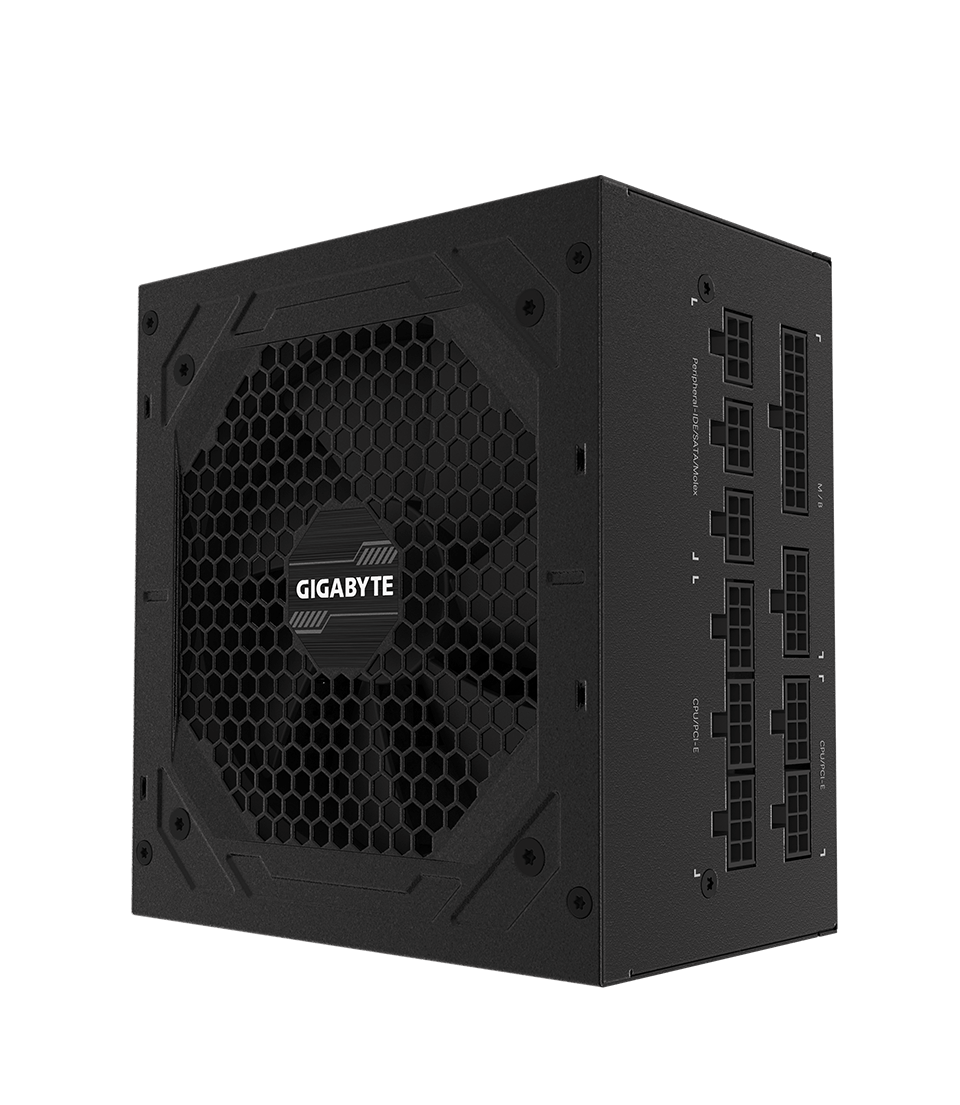 DISEÑO TOTALMENTE MODULAR
Todos los cables planos negros son de diseño modular. Instala solo los cables necesarios para reducir el desorden, aumentar el flujo de aire y mejorar el rendimiento térmico del gabinete.
80 PLUS ORO CERTIFICADO
La certificación 80 Plus Gold garantiza una eficiencia del 90% al 50% de carga. La mejor eficiencia energética conduce a menos desperdicio de energía, menos calor y menos ruido del ventilador. Y con el apoyo de los procesadores Intel, ahorrará más energía y más dinero.
CONDENSADORES JAPONESES DE ALTA CALIDAD
Los condensadores principales son condensadores japoneses de alta calidad, para producir un rendimiento eficiente y garantizar una mayor fiabilidad.
La vida útil del condensador principal es de más de 20 años.
(Ambiente 25 ° C)
VENTILADOR INTELIGENTE DE RODAMIENTO HIDRÁULICO DE 120 MM (HYB)
La velocidad del ventilador se ajusta de acuerdo con la detección automática de energía y se detendrá cuando el sistema esté inactivo o con poca carga (menos del 20% de carga). El ventilador de rodamiento hidráulico proporciona una vida útil más prolongada y estable.
La curva es solo de referencia. Consulte el cuadro de color para ver la curva real.
La vida útil del ventilador del rodamiento hidráulico es de más de 4 años.
CARRIL ÚNICO +12V
El riel único de +12 V proporciona la mejor potencia de salida, estabilidad y compatibilidad para el hardware. Proporciona la forma más sencilla de instalar el cable de alimentación. Y es el mejor diseño para overclocking.
PROTECCIONES
Para asegurarnos de que todo el sistema informático funcione de manera estable en cualquier condición, no solo agregamos diseños de protección como OCP, OTP, OVP, OPP, UVP y SCP, sino que también garantizamos el funcionamiento estable de tu sistema a través de la certificación de seguridad de varios países.
DIMENSIONES
Tamaño compacto para adaptarse a cualquier gabinete pequeño.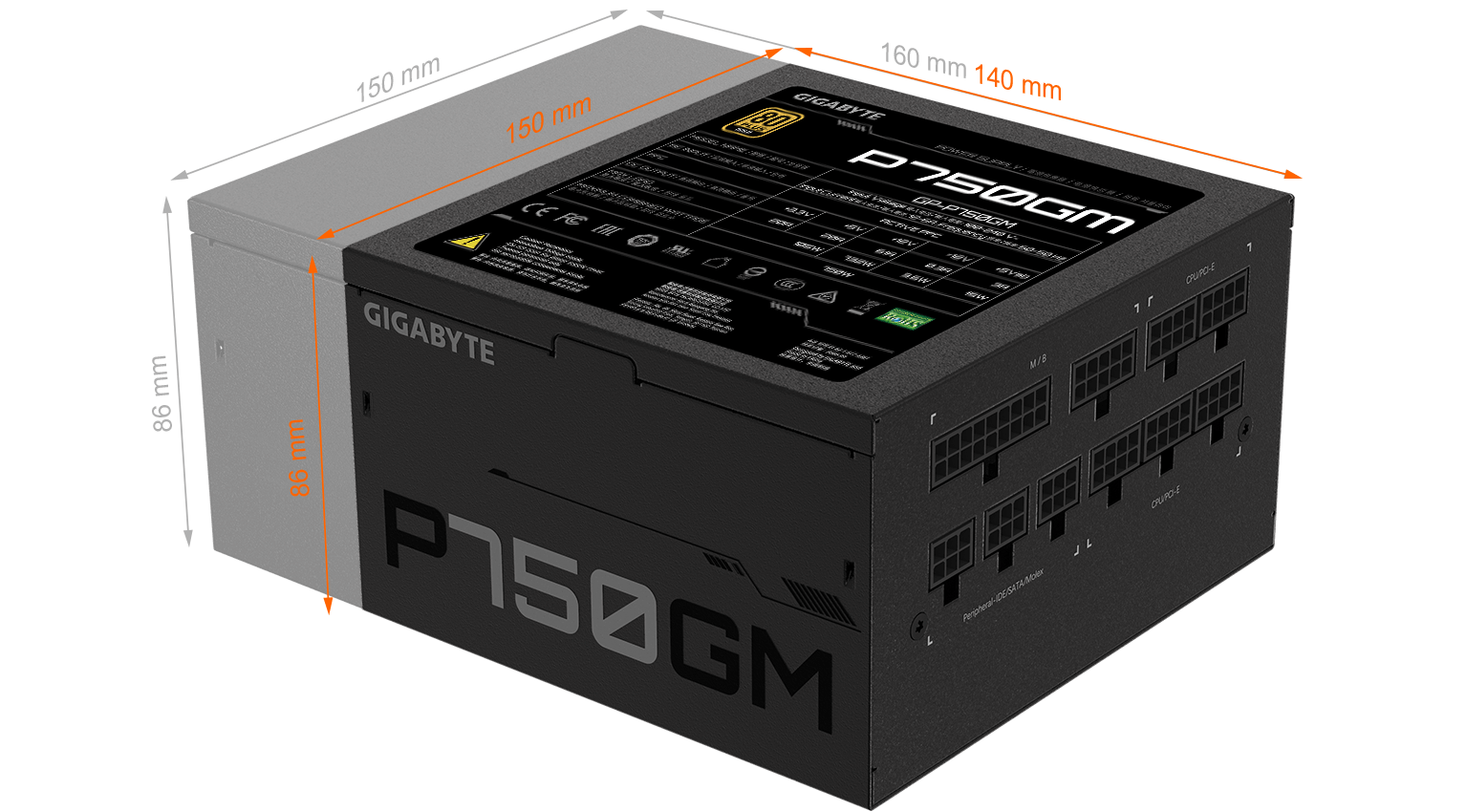 * Todas las imágenes de esta página son solo ilustrativas.
* Las especificaciones del producto y su apariencia pueden ser diferentes de un país a otro. Te recomendamos que compruebes las especificaciones y apariencia disponibles en tu país con tu vendedor local. Los colores de los productos pueden no ser perfectamente exactos debido a las variaciones causadas por las variables fotográficas y los ajustes de color de tu monitor, por lo que pueden ser diferentes a los colores mostrados en esta página web. Aunque nos esforzamos por ofrecer la informacion más exacta y detallada en el momento de su publicación, nos reservamos el derecho de realizar cambios sin notificación previa.
* This product is designed for desktop PC. Use for other purposes (such as blockchain computing and mining) will void the warranty.