You may only add up to 5 items for comparison at one time.
One-piece rubber sheet design
Enlarged elastic rubber dome
Enhanced frame structure
Water-resistant
Built with Reinforced Frame Structure




FORCE K3 built with 4-layer structure features more solid body than conventional membrane keyboard. Extra chassis improves drop resistance and increase durability.

One-piece Rubber Membrane Design




Instead of single separated rubber dome, FORCE K3 adopts one-piece rubber membrane that prevents being misaligned by dropping.

Improved Tactile Feedback




Enlarged elastic rubber dome offers more stable contact and ensures fast and reliable tactile feedback during your intense gaming session.

Easily Find WASD and Arrow Keys




Bright enlarged printing on WASD and arrow keycaps for better visibility
Let you easily find WASD and arrow keys at a glance.

Extending Rest Area for Better Comfort



Extending rest area supports your left hand while holding on WASD keys and keeps your wrist in a comfortable typing posture.

Water Resistant


The drain hole at the bottom helps liquid draining out and protects keyboard against accidental spills.

Adjustable Feet Stands


Non-slick rubber feet prevents slipping. Adjustable keyboard tilt by extending the feet stands allows you to find personal optimal wrist position.

Durable Key Press Lifespan




Superior materials improve durability offering ultra-durable 10 million key press lifespan that contributes consistent long-term performance.

Hand-Comfort Guide
* The entire materials provided herein are for reference only. GIGABYTE reserves the right to modify or revise the content at anytime without prior notice.
* Advertised performance is based on maximum theoretical interface values from respective Chipset vendors or organization who defined the interface specification. Actual performance may vary by system configuration.
* All trademarks and logos are the properties of their respective holders.
* Due to standard PC architecture, a certain amount of memory is reserved for system usage and therefore the actual memory size is less than the stated amount.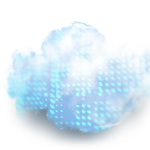 COMPUTEX
2022