🎉 Instagram Celebration Sweepstakes
Thank you for following us. We appreciate your lovely support in this community. We enjoy creating engaging content for you from time to time so we can read your wonderful comments and discussions. As our Instagram account (
@gigabyte_official
) hits one million followers (thanks to all of you), we'd like to celebrate a little, and continue our trend to engage and have fun with all our fans.
Play our #GIGABYTE1M filter game, show your "hidden tech identity", and you will have a shot at winning one of our amazing prizes.
🎁 Head to Instagram - Play to Win
What You Can Win
🎁 GIGABYTE GeForce RTX 2060 SUPER WINDFORCE OC 8G x 1
🎁 GIGABYTE B550 Vision D Motherboard x 1
🎁 Apple HomePod x 1
🎁 Apple AirPods Pro x 2
🎁 Google Nest Mini (Gen 2) x 4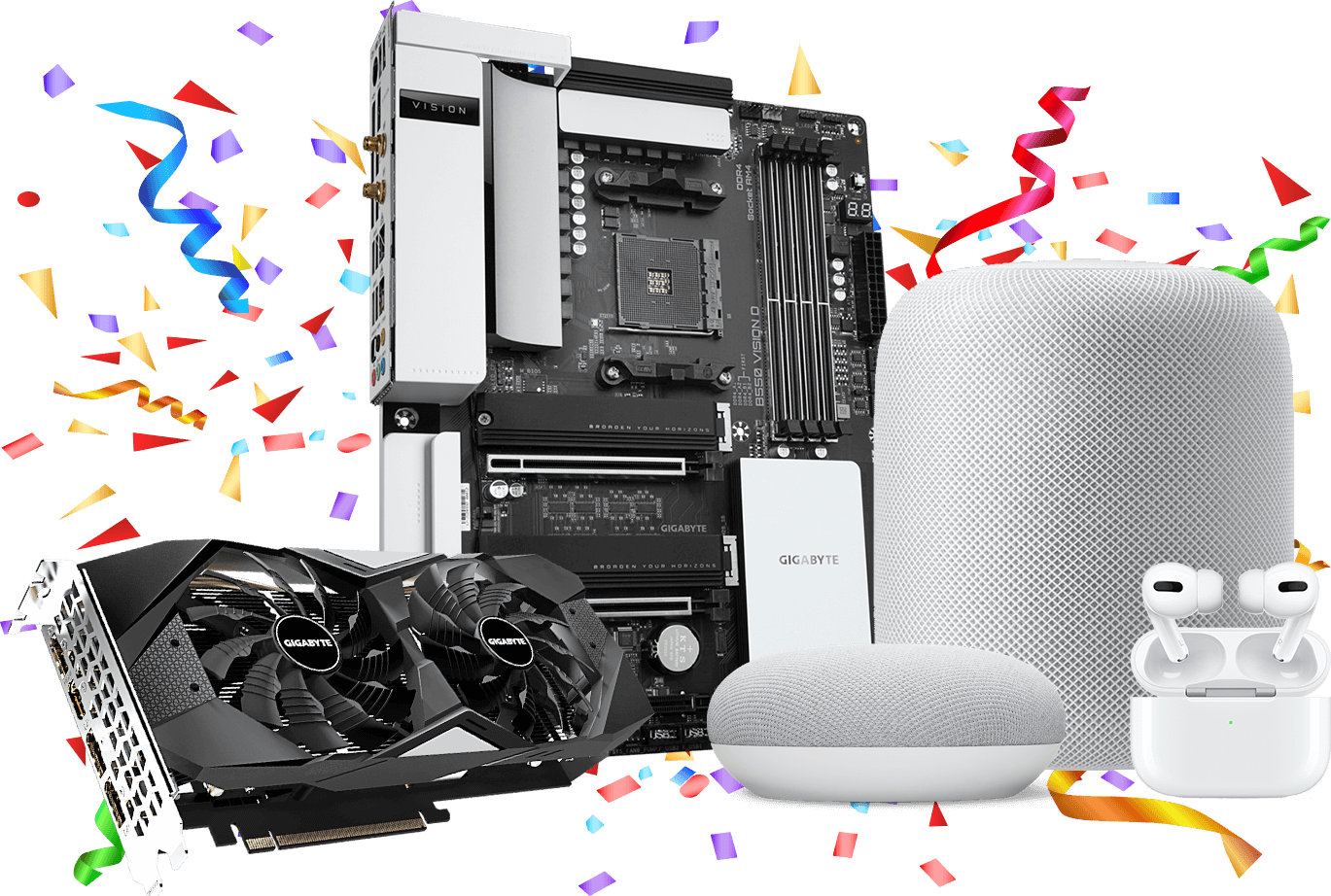 Help us add to the jackpot!
🎁 GIGABYTE Z490 Vision G x 1 if the number of
@gigabyte_official
Instagram fans increases by 10k during the event.
🎁GIGABYTE AERO15 SB Laptop x1 if the number of
@gigabyte_official
Instagram fans increases by 50k during the event.
🎁 GIGABYTE NVMe SSD 1TB x 1 every time the
event post
gets 10K likes during the event, we will give out one SSD. (e.g. 20k likes for SSD x 2, 30K likes for SSD x 3 ) This SSD bonus giveaway will be limited to 10 SSD.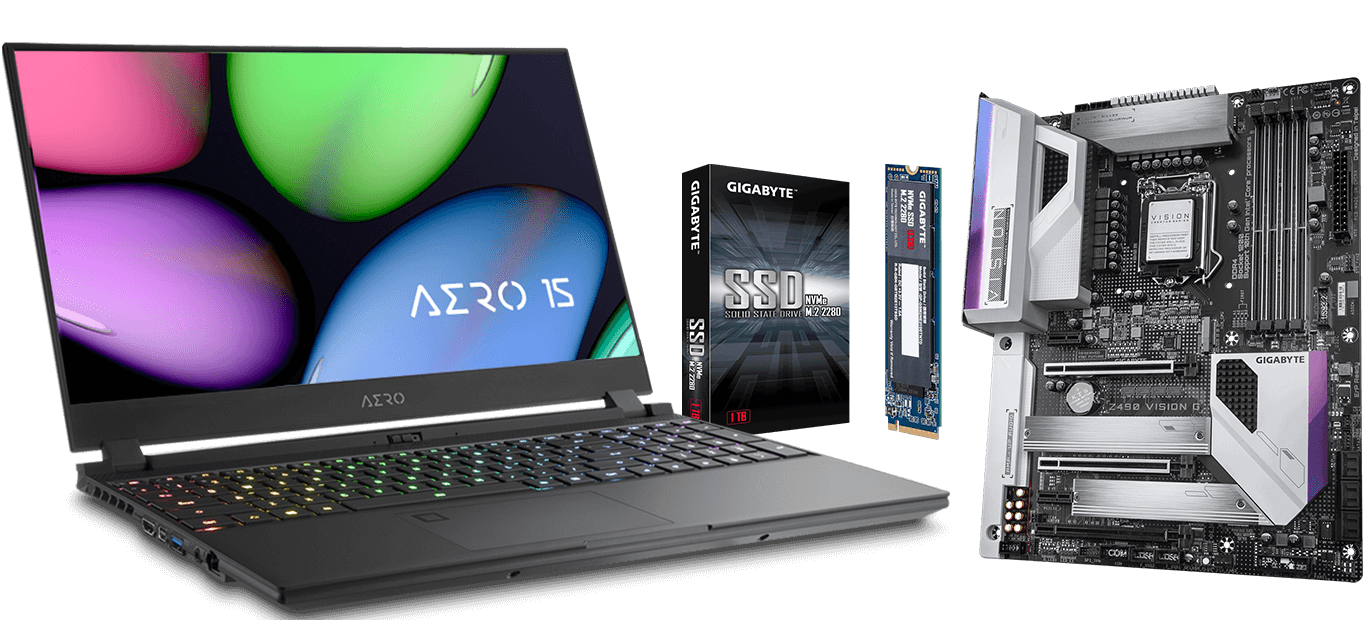 🏆 Winner Announcement
✨GIGABYTE GeForce RTX 2060 SUPER | @dragonball_2020168
✨GIGABYTE B550 VISION D | @mickeyofyourlife
✨Apple HomePod | @rk24040
✨Apple AirPods Pro | @an.ish1889 | @star_bhaman420
✨Google Nest Mini 2 | @richard_edwardiii | @rommsssssss | @jerrylameon | @tabsssssssss
✨GIGABYTE Z490 VISION G | @weezy.lane
✨GIGABYTE NVME SSD 1TB | @vawelentin_cologne
Play the Filter Made for Million

🌟 GIGABYTE for ALL
"Upgrade Your Life" is the core essence in everything we do at GIGABYTE. Just like how we kept you engaged and entertained on social, we wanted our products and solutions to be the same. We believe only technology made for you will speak to you. As there are people taking on different roles in the tech industry, we promise that GIGABYTE will always be there to accompany your career journey.
#GIGABYTE1M Gallery
Discover GIGABYTE fan's hidden tech identity!
Post your fun identity with #GIGABYTE1M to be featured in the gallery.