تصفية


|
تصفية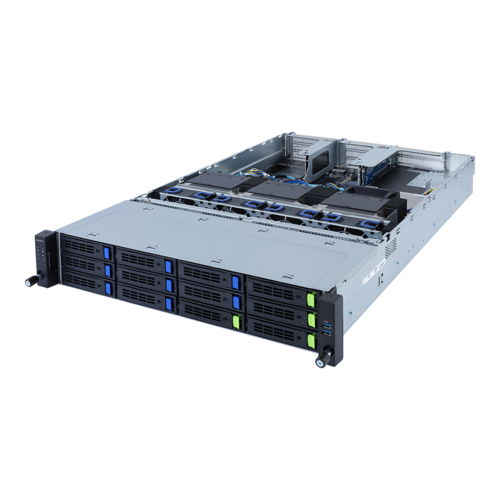 R282
CPU
3‎rd Gen Intel Xeon Scalable or AMD EPYC 7001 or AMD EPYC 7002 or AMD EPYC 7003
Storage Bays
1‎2 x 3.5" bays or 12 x 3.5" + 2 x 2.5" or 12 x 3.5" + 2 x 2.5" bays or 24 + 2 x 2.5" bays
PSU
Dual 1200W or Dual 1600W or Dual 2000W or Dual 2400W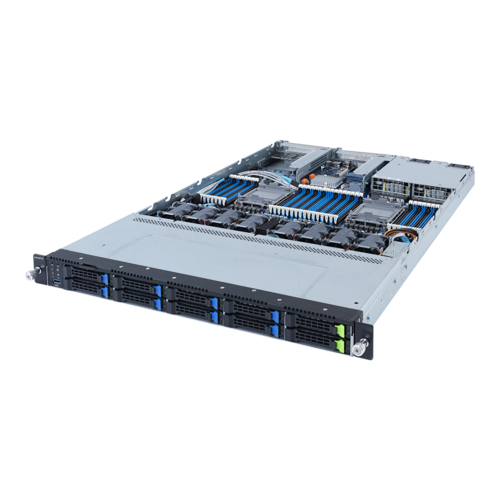 R182
CPU
3‎rd Gen Intel Xeon Scalable or AMD EPYC 7002 or AMD EPYC 7003
Storage Bays
4‎ x 3.5" bays or 4 x 3.5" + 4 x 2.5" bays or 10 x 2.5" bays
PSU
Dual 1200W or Dual 1300W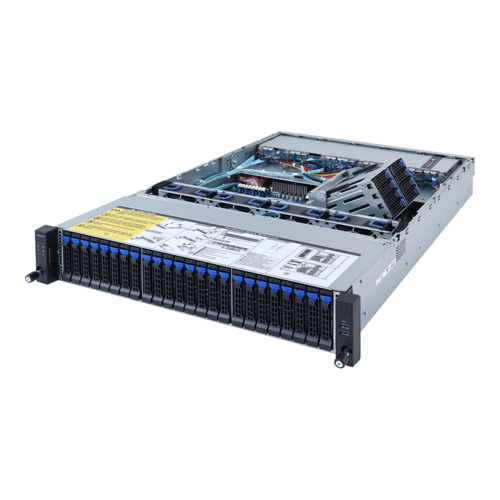 AMD EPYC™ 7003 Server System - 2U 42-Bay
CPU
AMD EPYC 7002 or AMD EPYC 7003
Storage Bays
4‎2 x 2.5" bays
AMD EPYC™ 7003 Server System - 1U 10-Bay
CPU
AMD EPYC 7002 or AMD EPYC 7003
Storage Bays
1‎0 x 2.5" bays
AMD EPYC™ 7003 Server System - 1U 10-Bay NVMe
CPU
AMD EPYC 7002 or AMD EPYC 7003
Storage Bays
1‎0 x 2.5" bays
AMD EPYC™ 7003 Server System - 1U 4-Bay
CPU
AMD EPYC 7002 or AMD EPYC 7003
Storage Bays
4‎ x 3.5" bays

2‎U Quad Processors Rack-mount Server
CPU
3‎rd Gen Intel Xeon Scalable
Storage Bays
1‎0 x 2.5" bays
2‎U Quad Processors Rack-mount Server - 4GPU
CPU
3‎rd Gen Intel Xeon Scalable
Storage Bays
1‎0 x 2.5" bays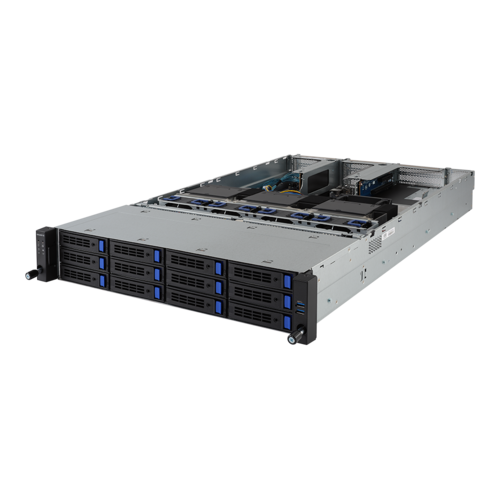 R281
CPU
2‎nd Gen Intel Xeon Scalable or AMD EPYC 7001 or AMD EPYC 7002 or Intel Xeon Scalable or Marvell ThunderX2
Number of DIMM Slots
2‎4 or 32
LAN Speed
1‎Gb/s or 10Gb/s
Storage Bays
1‎2 x 3.5" bays or 24 x 2.5" bays or 24 + 2 x 2.5" bays
PSU
Dual 1200W or Dual 1600W or Dual 2000W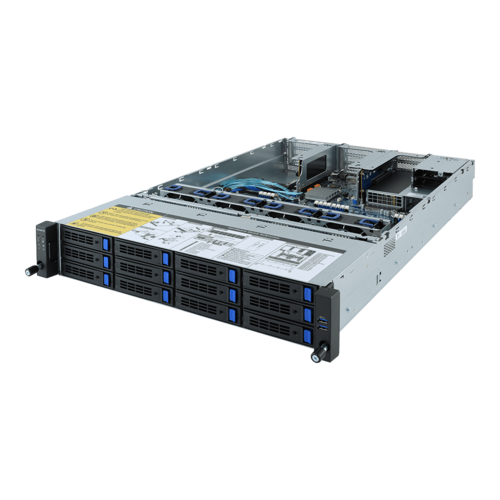 Intel® C621 Express Chipset
CPU
2‎nd Gen Intel Xeon Scalable or Intel Xeon Scalable
Storage Bays
1‎2 x 3.5" bays
Intel® C621 Express Chipset
CPU
2‎nd Gen Intel Xeon Scalable or Intel Xeon Scalable
Storage Bays
4‎ x 3.5" bays
1‎U Intel® X299 Server System
Storage Bays
6‎ x 2.5" bays
1‎U Intel® X299 Server System - Liquid Cooling Solution
Storage Bays
6‎ x 2.5" bays

AMD EPYC™ 7002 UP Server System - 2U 14-Bay
CPU
AMD EPYC 7001 or AMD EPYC 7002
Storage Bays
1‎2 x 3.5" + 2 x 2.5" bays
AMD EPYC™ UP Server System - 2U 16-Bay
CPU
AMD EPYC 7001 or AMD EPYC 7002
Storage Bays
1‎6 x 2.5" bays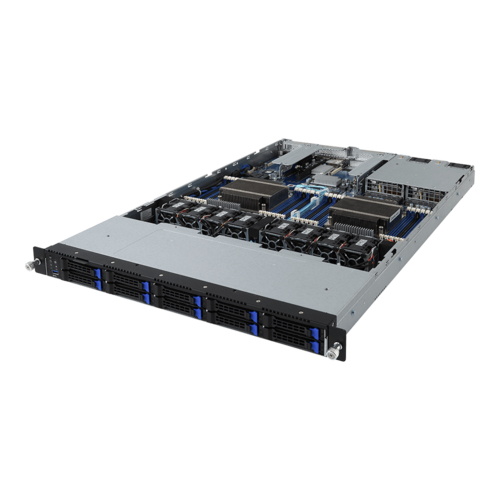 R181
CPU
2‎nd Gen Intel Xeon Scalable or AMD EPYC 7001 or AMD EPYC 7002 or Intel Xeon Scalable or Marvell ThunderX2
Number of DIMM Slots
2‎4 or 32
LAN Speed
1‎Gb/s or 10Gb/s
Storage Bays
4‎ x 3.5" bays or 10 x 2.5" bays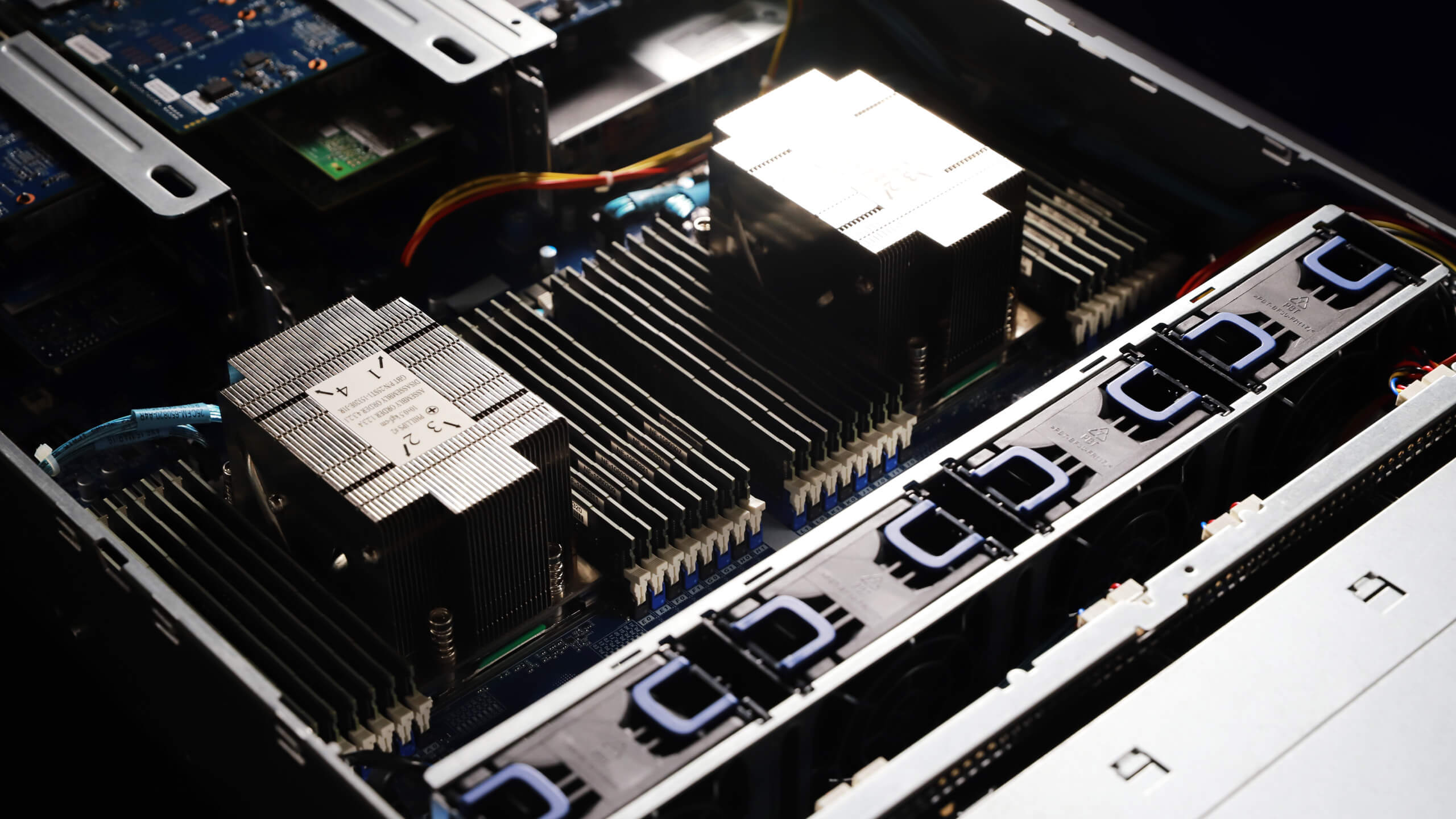 يمكنك إضافة حتى 5 موديلات فقط للمقارنة بينها و ذلك للمرة الواحدة.
Please contact us if you would like to know more about our products. For services and support, please visit
eSupport
.
* Are you a system integrator?
To ensure our emails be delivered to your inbox, please avoid using free-to-use email services such as Yahoo, Gmail, Hotmail etc.