Maximaal 5 modellen om te vergelijken! Verwijder een paar modellen voordat je er toevoegd. Bedankt.
Z690M AORUS ELITE AX DDR4 (rev. 1.x)
Downloads
CPU Support
Handleiding
Support List
Geheugen Support List
FAQ
Online Support
Downloads
CPU Support
Support List
Handleiding
Geheugen Support List
FAQ
Download from the server closest to you – Asia, China, North America, Europe, Russia.
U kunt de PDF bestanden openen metAcrobat Reader

Downloads
Audio

Chipset

Chipset

Versie

Groote

Datum

Intel Management Engine Firmware

OS

: Windows 11 64bit,Windows 10 64bit

[2124.100.0.1096]

247,92 MB

2021-11-05

LAN

SATA RAID

SATA RAID

Versie

Groote

Datum

Intel Rapid Storage Technology

OS

: Windows 11 64bit,Windows 10 64bit

[19.0.0.1067]

2,91 MB

2021-11-02

VGA

WLAN+BT

BIOS(+4)

Versie

Groote

Datum

Omschrijving

F5

9,15 MB

2021-12-17

Checksum: BE0A
Fix Non-K CPU performance issue
Optimization for improved VRM and processor overclocking thermal performance (CPU load line adjustments)
Improve DDR4 XMP 3200~3600MHz compatibility
Add Legacy Game Compatibility Mode option

Omschrijving

Versie

Groote

Datum

APP Center

(Note) Support Intel 600 / 500 / 400 / 300 and AMD 500 / AM4 / TRX40 series motherboards (support may vary by model).

(Note) Please install Microsoft .NET Framework 4.5 first before install APP Center utility.

OS

: Windows 11 64bit,Windows 10 64bit

B22.0310.1

45,36 MB

2022-05-05

RGB Fusion

Release Note :

Improve Patriot Viper M.2 SSD compatibility

OS

: Windows 11 64bit,Windows 10 64bit

B22.0414.1

119,11 MB

2022-04-14

@BIOS

(Note) Support Intel 600 / 500 / 400 / 300 and AMD 500 / AM4 / TRX40 series motherboards (support may vary by model).

(Note) Please install APP Center first before install this utility.

OS

: Windows 11 64bit,Windows 10 64bit

B21.1203.1

13,68 MB

2022-01-12

Easy Tune

(Note) Support Intel 600 / 500 / 400 / 300 and AMD 500 / AM4 / TRX40 series motherboards (support may vary by model).

(Note) Please install APP Center first before install this utility.

OS

: Windows 11 64bit,Windows 10 64bit

B21.1223.1

10,03 MB

2022-01-12

Fast Boot

(Note) Support Intel 600 / 500 / 400 / 300 and AMD 500 / AM4 / TRX40 series motherboards (support may vary by model).

(Note) Please install APP Center first before install this utility.

OS

: Windows 11 64bit,Windows 10 64bit

B21.1214.1

7,83 MB

2022-01-12

System Information Viewer

(Note) Support Intel 600 / 500 / 400 / 300 and AMD 500 / AM4 / TRX40 series motherboards (support may vary by model).

(Note) Please install APP Center first before install this utility.

OS

: Windows 11 64bit,Windows 10 64bit

B21.1124.1

41,56 MB

2022-01-12

cFosSpeed Internet Accelerator Software

(Note)

Intel 600 series motherboards (support may vary by model).

OS

: Windows 11 64bit,Windows 10 64bit

V1200

5,57 MB

2021-11-09

On/Off Charge™ / On/Off Charge™ 2

(Note) Support Intel 600 / 500 / 400 and AMD 500 / AM4 series motherboards (support may vary by model).

(Note) Please install APP Center first before install this utility.

OS

: Windows 11 64bit,Windows 10 64bit

B19.1119.1

12,13 MB

2021-11-02

Smart Backup

(Note)

Support Intel 600 / 500 / 400 / 300 and AMD 500 / AM4 / TRX40 series motherboards (support may vary by model).

(Note)

Please install APP Center first before install this utility.

OS

: Windows 11 64bit,Windows 10 64bit

B21.0326.1

23,00 MB

2021-11-02
Support List

Support List(+2)

Handleiding

Handleiding(+18)
CPU Support
Geheugen Support List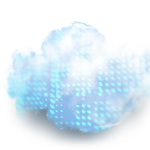 COMPUTEX
2022