¡Máximo 5 modelos para comparar! Por favor borra algunos modelos antes de añadir más. Gracias.
NVIDIA
®
nForce 650i SLI chipset
Soporte para procesadores Intel Core™2 multi-núcleo con FBS de 1333MHz
Soporte para memoria de alto rendimiento Dual Channel DDR2 800
Doble interfaz gráfica PCI-E con soporte para NVIDIA SLI
Soporte SATA 3Gb/s con función RAID
Conexión de alta velocidad Ethernet de Gigabit
Audio integrado de alta definición con 8 canales
Tarjeta Madre con diseño Ultra durable debido a su diseño completo con capacitores sólidos
Introduction

Designed for enthusiasts with extreme over-clocking and blistering gaming performance in mind, the GIGABYTE GA-N650SLI-DS4L features FSB1333 support for the record-setting Intel® Core™2 multi-core processors and NVIDIA SLI-memory technology. Powered by the nForce® 650i chipset, the GA-N650SLI-DS4L is SLI enabled with dual PCI Express x16 connectivity for extreme gaming performance. Built tough to provide maximum stability, durability and performance for even the most hard-core gamers, the GA-N650SLI-DS4L delivers several advanced GIGABYTE innovative feature - Safe, Smart, Speed, SLI and all-solid capacitor design.

Core™2 Duo Processor siguiente generación de procesadores Intel

Liderando el proceso tecnológico del silicio de 90nm a 65nm, los transistores del CPU de la nueva generación de Intel entrega mayor rendimiento energía-eficiencia que nadie mas. Basado en la siguiente micro arquitectura de Intel, el procesador Intel Core™2 Duo con dos núcleos y niveles de caché L2 compartidos provee la mejor capacidad por watt. Un procesador de primera línea con un incremento en el rendimiento y una plataforma eficiente en el consumo de energía.

Certificada para Windows Vista Premium

Windows Vista Premium promete entregar una nueva experiencia computacional, diseñado para cambiar fundamentalmente como es que los usuarios ven, encuentran y organizan su información digital. Las soluciones AMD habilitan el soporte para Vista Premium, GIGABYTE ofrece una relajada y única experiencia de escritorio que será mas informativa, intuitiva y completamente nueva...

más

Liderando la industria con el diseño de capacitores sólidos

Para asegurar una vida operativa mas larga en sistemas de uso diario y para incrementar la estabilidad en condiciones extremas, esta plataforma adopta capacitores de ultima línea de Polímetro de Aluminio Conductivo de los proveedores lideres en el mundo. Con estos componentes de alta calidad, los usuarios pueden tomar ventaja de una mejor conductividad electrónica y una excelente resistencia al calor para una mayor durabilidad del sistema.

SLI

Las Tarjetas Madre serie S de GYGABYTE son compatibles con la función SLI

™

multi-GPU de NVidia, no solo para proveer de un rendimiento extremo en gráficos, si no también un sistema eficiente y con la capacidad de conectar múltiples monitores. ¡Una característica indispensable para los entusiastas de plataformas de juego…!

más

Speed

Las tarjetas madre compatibles con Speed de la serie S de GIGABYTE proveen un overclock inteligente y software para controlar el voltaje a través de los bien conocidos EasyTune™ 5, R.G.B. y & M.I.T....

más

Smart

La serie S de GIGABYTE provee software propietario innovador como Download Center, @BIOS, Q-Flash, Xpress Install, Boot menu, y Smart Fan. La administration del BIOS y controladores ahora se vuelve mas fácil y amigable al usuario a través de las características Smart de GIGABYTE.

más

Safe

Safe es una característica clave de la serie S de tarjetas madre de GIGABYTE con los siguientes elementos: Excelente diseño del hardware, protección del BIOS a través del Dual BIOS plus Tecnology de GIGABYTE y la restauración de la configuración del BIOS de GYGABITE. Software único del sistema como Xpress Recovery 2, PC Health Monitor, HDD S.M.A.R.T., y C.O.M. ¡Consolidando la estabilidad y confiabilidad de tu PC!...

más

Dual Channel DDR2 800

Experimenta el máximo rendimiento can la siguiente generación de memoria DDR2 800 por Overclock, con un amplio ancho de banda e incrementando el rendimiento y disminuyendo el consumo energético aún para las aplicaciones más demandantes.
* Por favor verifica La Lista de Soporte de Memorias para más información.

Interfaz de Almacenamiento SATA 3Gb/s

La especificación SATA duplica el ancho de banda del bus de 1.5Gb/s a 3Gb/s. El comando nativo de espera es una nueva especificación que habilita la ejecución de comandos fuera de orden para la extracción eficiente de los datos. La interfaz de conexión permite a los usuarios insertar y remover discos duros sin necesidad de apagar el sistema.

Conectividad LAN Gigabit

La interfaz de red de Gigabit entrega una conexión LAN de alta velocidad con trasferencia de hasta 1000Mb/s, proporcionando conectividad de nueva generación para la era de la banda ancha. La LAN de Gigabit es ideal para una conexión a Internet completa así como para transmisión de audio y video.

Audio de Alta Definición

Experimenta con tu PC la calidad del audio de teatro en tu casa haciendo uso del audio de alta definición con realce en múltiples canales, mejorando la experiencia con el audio en tu PC.
*Para usar el audio HD en 8 canales, por favor usa un gabinete con salidas de audio frontal verifica el manual para su configuración.

RoHS compliant

As a member of the global community to look after the environment, Gigabyte complies with the European Union's Restriction of use of certain Hazardous Substances (RoHS) directive which limits the use of lead, mercury, cadmium and other hazardous substances in electronic products. From components and material selection to production processes, make up of accessories, packaging/color boxes etc; GIGABYTE has carefully examined and designed this product to be 100% RoHS compliant. GIGABYTE will continue to develop RoHS compliant PC components and commit valuable resources to promoting and advancing RoHS directive goals and objectives.
* Todos los materiales aquí provistos son sólo para referencia. GIGABYTE se reserva el derecho de modificar o revisar el contenido a cualquier hora sin aviso alguno.
* Todas las marcas y logos son propiedad de sus propios dueños.
* Debido a la arquitectura estándar de la PC, cierta cantidad de memoria es reservada para uso del sistema y actualmente la memoria disponible es menor a la mencionada.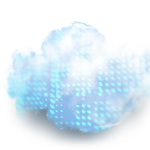 COMPUTEX
2022