¡Máximo 5 modelos para comparar! Por favor borra algunos modelos antes de añadir más. Gracias.
Thin mini ITX Chassis
Standard Thin Mini-ITX MB form factor 6.7" x 6.7"
Front panel 4 x COM port, 2 x USB2.0
Front Power On/Off button and System Reset Button
M.2 Easy Maintain Back Cover
Supports 2.5 inch HDD
Comes with a low profile CPU Fan
Supports VESA 75 Mounting hole
205 mm(L) x 205 mm(W) x 45 mm(H)
Compatible with GIGABYTE Thin mini ITX Chassis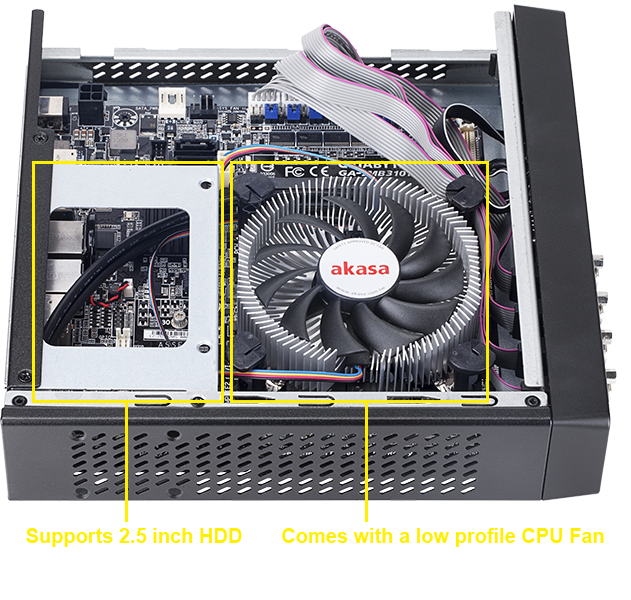 * Las especificaciones del producto y su apariencia pueden ser diferentes de un país a otro. Te recomendamos que compruebes las especificaciones y apariencia disponibles en tu país con tu vendedor local. Los colores de los productos pueden no ser perfectamente exactos debido a las variaciones causadas por las variables fotográficas y los ajustes de color de tu monitor, por lo que pueden ser diferentes a los colores mostrados en esta página web. Aunque nos esforzamos por ofrecer la informacion más exacta y detallada en el momento de su publicación, nos reservamos el derecho de realizar cambios sin notificación previa.