You may only add up to 5 items for comparison at one time.
AORUS 7 KB / AORUS 7 SB / AORUS 7 MB
Windows 10 Home
Windows 10 Pro
10th Gen. Intel® Core™ i7-10750H Processor (2.6GHz-5GHz)
NVIDIA® GeForce RTX™ 20 Series / NVIDIA® GeForce® GTX 16 Series
17.3" Thin Bezel FHD 144Hz display
1+3 Multi Display for Multi-Tasking*
* Only applicable on GTX 1660 Ti model and above models.
Support 3 Slots of Storage System
Realtek® Ethernet RTL8411B + Intel® Wi-Fi 6 AX200
All-New AORUS GAMING CENTER Software
Nahimic 3 3D Audio for Gamers
15 Full Area Colored Backlit Keyboard
Never Miss a Beat
Where legends are born. AORUS 7 with an eye popping 144Hz screen, the new blood of professional gaming laptops are in the house!
AORUS 7 gaming laptop leads the industry with the latest Intel® 10th Gen Core™ i7-10750H 6 core processor, in addition with NVIDIA® RTX™ graphics chip, ultra-fast 144Hz display, WINDFORCE cooling system, up to 6TB of storage space and next generation WiFi 6 internet connectivity. Lead the gamers into battle and onward to victory!
NVIDIA® GeForce RTX™
A Whole New World
The all new AORUS 7, equipped with NVIDIA® GeForce RTX™ graphics, based on the NVIDIA Turing™ GPU architecture with real-time ray tracing, artificial intelligence, and programmable shading bringing gamers a whole new experience.
Ray Tracing
Accurately reproduce realistic light ray and physics in game, producing a natural visual landscape for a next gen experience.
DLSS
Deep Learning Super Sampling (DLSS) uses deep learning and AI to train the GPU, rendering crisp images, while running 2x faster than previous generation GPUs that runs conventional anti-aliasing techniques.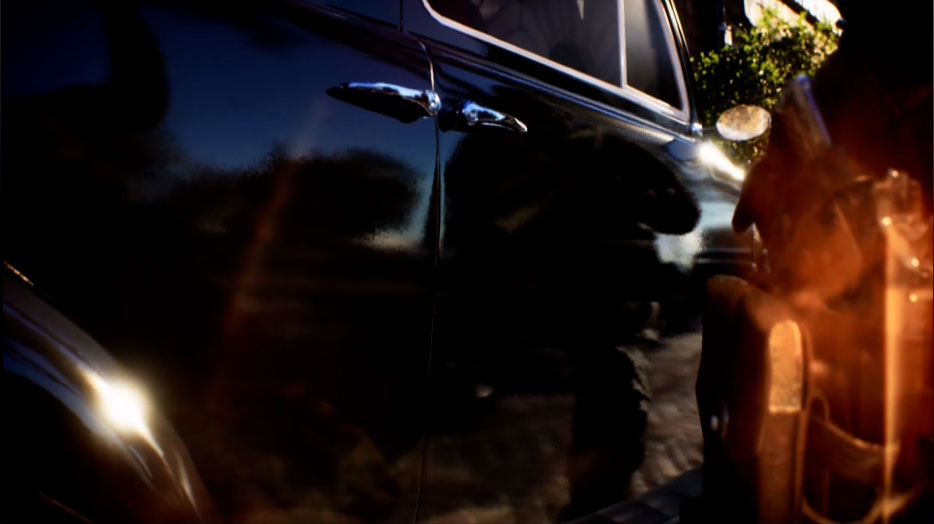 IPS Grade 144Hz Display
High Refresh Rate is All You Need
AORUS 7 comes equipped with IPS grade 144Hz gaming display, with 72 % NTSC color gamut that brings out the true gaming colors. The 144Hz high refresh rate display takes away motion blur and only leaves a perfectly smooth image experience. A clear glance of the enemy is the key to victory!
The True Power of 10
Only the one with the power of "10" will dominate them all. AORUS 7 gaming laptop leads the industry with the latest Intel® 10th Gen Core™ i7-10750H 6 core processor, an 10% increase compared to the last generation processor and with a ultra-fast core clock speed coming in at 5Ghz. Gamers can now easily play all the latest 3A masterpieces and use the latest 10th generation performance to dominate the battlefield!
*performance may vary by system configuration and testing environment.
10th Generation Intel® Core™ processors
Stay Cool and Win
The AORUS 7 is equipped with the latest WINDFORCE Cooling System, the cooling efficiency overall is up to 100W , not only does it help the AORUS 7 achieving 100% CPU outputs but also remains quite and stable at the same time.
Dual Gigantic Fans
Two fans with 47 fan blades that continuously pump out internal hot air.
4 Heatpipes
The internal chassis consists of 4 total heat-pipes, with 1 of these heat-pipes dedicated to dissipating the heat generated from the CPU.
3 Vents
3 exhausts vents and intakes coming from the large under area of the chassis, effectively cooling the chassis with proper airflow.
Enough RAM for a Desktop
This is Revenge
The AORUS 7 comes equipped with world class memory DDR4-2933, every second takes on 38Gb of transfer speed and a massive decrease in wattage usage. All this equates to a sensation of speed and durability like never before.
Support 3 Slots of Storage System
Store MONSTER File Size Games
The AORUS 7 comes with two M.2 sockets and one 2.5 inch swappable bay, 3 slots offering a total of up to 6TB of storage space. Not to mention the unbelievable read speed of up to 3000 MB/s, such storage performance is ready to take on beasty games with large sized files and all the other large media files with pure ease.
*Product specifications and availability may vary by country and region. We recommend you to check with your local dealers for the latest product information.
Changeable 2.5" Interface
Massive Storage Space Up to
6TB
The Whole City is My Gaming Room
1+3 Multi-tasking Power
The only one with DP, Mini DP and HDMI connectors, supports 3 external display connectivity, making it a 1+3 display monster. Play games, live stream, consume media and work. This is the only station you need for creating documents, doing business and all your entertainment media consumption.
*Optional *The above described features are not offered on GTX 1650 Ti models
AORUS GAMING CENTER
Performance Setting at Your Command
Comes with the all-new AORUS GAMING CENTER, gamers can easily set the game performance and key effects all through the newly updated intuitive console. Set up differently for each game to maximize and aid your performances to its best!
Light and Thin Design
Exquisite Detailing
The AORUS 7 chassis is coated with a discrete matt black finish, designed with function in mind and optimally packed to achieve a weight of just 2.5KG. The AORUS 7 packs such power, yet it is so portable.
17 inch Visual
15 inch Weight
The AORUS 7 equipped with a large 17 inch IPS 144Hz display, yet with a weight of only 2.5kg, not much heavier than a regular 15 inch laptop. Take one of the most powerful laptop with you without sacrificing visual sensation and mobility.
Wi-Fi 6
Faster and More Stable with Dual Band Connectivity
The AORUS 7 comes with the latest Intel® Wirless-AX200 network card, supporting Wi-Fi 6 that comes with 2.4GHz and 5GHz dual band, dual channel feature. In addition to Bluetooth 5.0 technology, making this a network card that provides blazing speed performance no matter if indoors or outdoors.
15 Full Area Colored Backlit Keyboard
Dance with Your Fingertips
The AORUS 7 keyboard comes with 15 difference color backlit effects, giving you the ability to customize the lighting to express your own style and explore your tastes.
3D Sound Immersion for the Soul
NAHIMIC top-end software built brings a tremendous improvement to 3D 7.1 surround sound experience. The advantage is clear, with pin point accuracy, NAHIMIC provides gamers the ability to hear the surrounding with true accuracy and definition without distortion. Feel the gaming environment through the headphone and take the victory.
Surround Sound
Feel the immersion, feel the sound as if you were in the heart of the action.
Device Compatibility
Jack, USB, Bluetooth, HDMI. Nahimic is compatible with all of your audio tools.
Sound Tracker
The Sound Tracker is a visual indicator that points out the directions from which predominant sounds are coming.
Learn more
* Product specifications and product appearance may differ from country to country. We recommend that you check with your local dealers for the specifications and appearance of the products available in your country. Colors of products may not be perfectly accurate due to variations caused by photographic variables and monitor settings so it may vary from images shown on this site. Although we endeavor to present the most accurate and comprehensive information at the time of publication, we reserve the right to make changes without prior notice.