Vous pouvez ajouter jusqu'à 5 items à comparer.
Thin mini ITX Chassis
Standard Thin Mini-ITX MB form factor 6.7" x 6.7"
Front panel 4 x COM port, 2 x USB2.0
Front Power On/Off button and System Reset Button
M.2 Easy Maintain Back Cover
Supports 2.5 inch HDD
Comes with a low profile CPU Fan
Supports VESA 75 Mounting hole
205 mm(L) x 205 mm(W) x 45 mm(H)
Compatible with GIGABYTE Thin mini ITX Chassis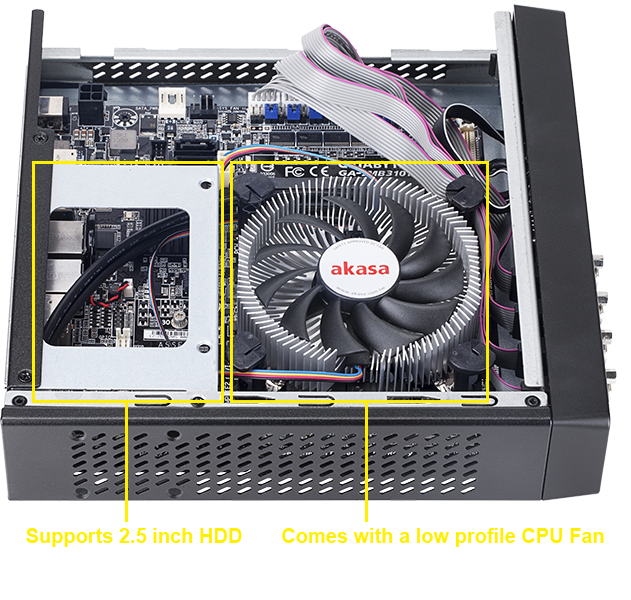 * Les spécifications et l'aspect du produit peuvent varier d'un pays à l'autre. Nous vous recommandons de contacter votre revendeur local pour connaître les spécifications et l'apparence des produits disponibles dans votre pays. Les couleurs des produits peuvent ne pas être parfaitement exacts en raison de variations causées par des variables photographiques ou les paramètres du moniteur et les images présentes sur notre site peuvent varier. Bien que nous nous efforçons de présenter des informations précises et complètes au moment de la publication, nous nous réservons le droit d'apporter des modifications sans préavis.