CATEGORY


CATEGORY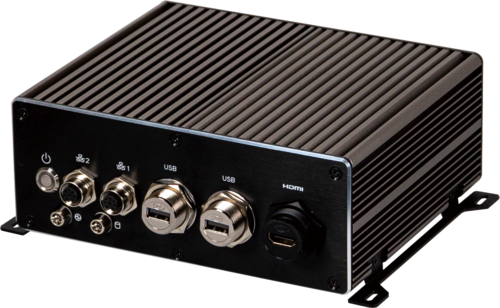 System Size : 188W x 155D x 72H (mm)
Intel® Atom® x5-E3940 Processor
Dual Channel DDR3L, 2 x SO-DIMMs
IP67 water proof certification
M12 and IP67 water proof connectors
More Info
of QBiX-WP-APLA3940H-A1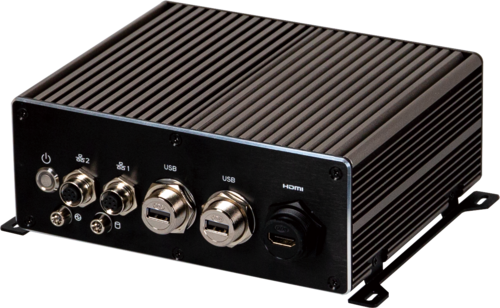 System Size : 188W x 155D x 72H (mm)
Intel® Core™ i5-8265U Processor
Dual Channel DDR4, 2 x SO-DIMMs
IP67 water proof certification
M12 and IP67 water proof connectors
More Info
of QBiX-WP-WHLA8265H-A1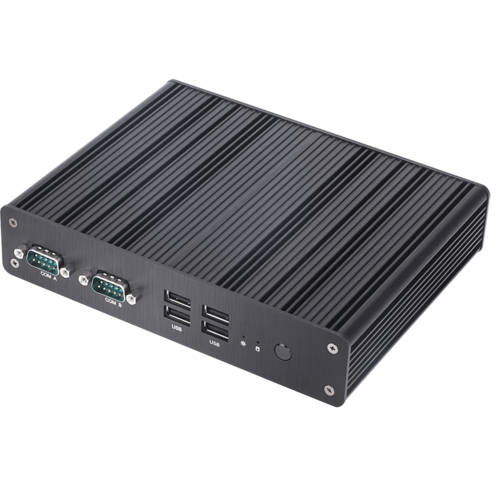 Beépített Intel® Celeron™ N3450 (akár 2,2 GHz) négymagos processzor
GIGABYTE Ultra Durable™ Technológia 2x Copper PCB Dizájnnal
Egycsatornás DDR3L SO-DIMM modul támogatása
2 x RS232/422/485
Mini-PCIe foglalat Half-Length Wi-Fi kártya támogatásával
Mini-PCIe többcélú foglalat mSATA SSD támogatással
100% szilárdtest kondenzátorok magas páratartalom-elleni védelemmel, új üvegszálas nyáklap-dizájnnal
Dupla GbE LAN ESD-elleni védelemmel, WOL és PXE támogatással
174 x 135 x 36,9 mm ház széles tartományban (9~36V) működő DC-In Tápdizájnnal
More Info
of GB-SBCAP3450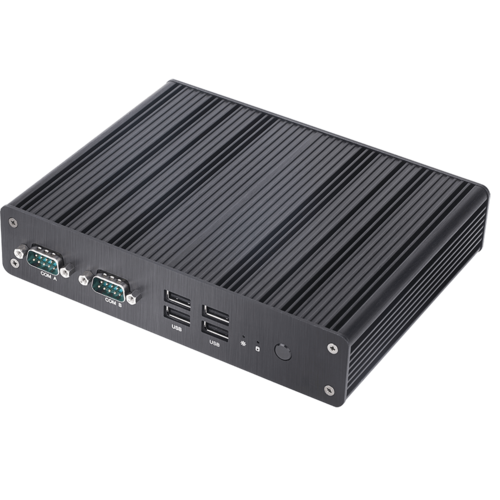 Integrált Intel® Pentium™ N4200 (akár 2,5 GHz) négymagos processzor
GIGABYTE Ultra Durable™ Technológia 2x Copper PCB Dizájnnal
Egycsatornás DDR3L SO-DIMM modul támogatása
2 x RS232/422/485
Mini-PCIe foglalat Half-Length Wi-Fi kártya támogatásával
Mini-PCIe többcélú foglalat mSATA SSD támogatással
100% szilárdtest kondenzátorok magas páratartalom-elleni védelemmel, új üvegszálas nyáklap-dizájnnal
Dupla GbE LAN ESD-elleni védelemmel, WOL és PXE támogatással
174 x 135 x 36,9 mm ház széles tartományban (9~36V) működő DC-In Tápdizájnnal
More Info
of GB-SBCAP4200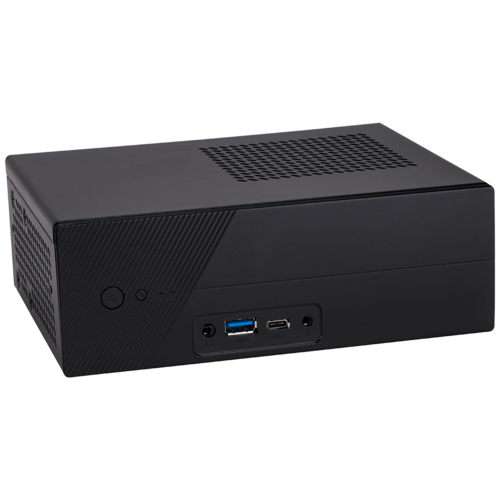 * Egyes régiókban az értékesített termék eltérhet az itt bemutatottól
Támogatja a 9. és 8. Generációs Intel® Core™ Processzorokat
Duplacsatornás DDR4 SO-DIMM, 2 DIMM
Integrált USB 3.0 vezérlő USB Type-C™ csatlakozással
1 x RS232 COM Port
M.2 Socket 1 foglalat a WIFI+BT Modulhoz
M.2 Socket 3 Interfész SATA/PCIe Módú SSD támogatással
Támogat 2 x 2.5 inches SATA3 HDD-t
Hátlapi DisplayPort, HDMI 1.4, D-Sub Portok a multikijelzős kapcsolatért
Intel® GbE LAN vezérlő WOL és PXE Támogatással
GIGABYTE UEFI DualBIOS™ Technológia
193 mm(H) x 153 mm(SZ) x 67 mm(M) ház 12~19V DC-In Tápdizájnnal
Támogatja az Intel® Small Business Basicset

* A Wi-Fi modul nem minden régióban számít a gép alaptartozékának
* Összeszerelést igényel
More Info
of GA-H310MSTX-HD3-CM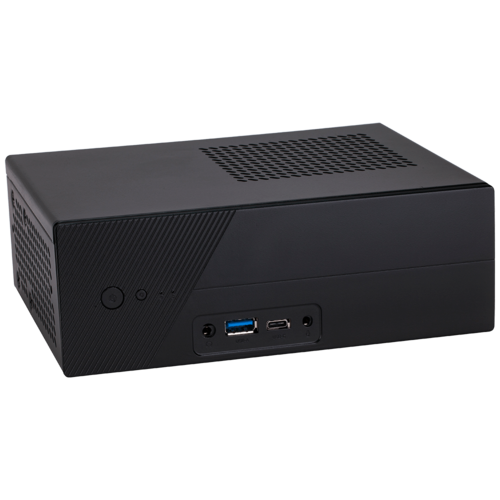 * Product may vary based on local distribution.
Supports 7th/6th Generation Intel® Core™ Processor
Dual Channel DDR4 SO-DIMM, 2 DIMMs
Features USB 3.0 with USB Type-C™ Support
1 x RS232 COM Port Support
M.2 Socket 1 Interface for WIFI+BT Module Support
M.2 Socket 3 Interface for SATA Mode SSD Support
Support 2 x 2.5 inch SATA3 HDD
Rear Panel DisplayPort, HDMI 1.4, D-Sub Ports for Multi-Display Connection
Intel® GbE LAN for WOL and PXE Support
GIGABYTE UEFI DualBIOS™ Technology
Small chassis 193 mm(L) x 153 mm(W) x 67 mm(H) with 12~19/24V DC-In Power Design
Compatible with Intel CPU BOX Cooler
Support Intel® Small Business Basics

* Wireless module inclusion may vary based on local distribution.
* Self Assembly Required
More Info
of GA-H110MSTX-HD3-ZK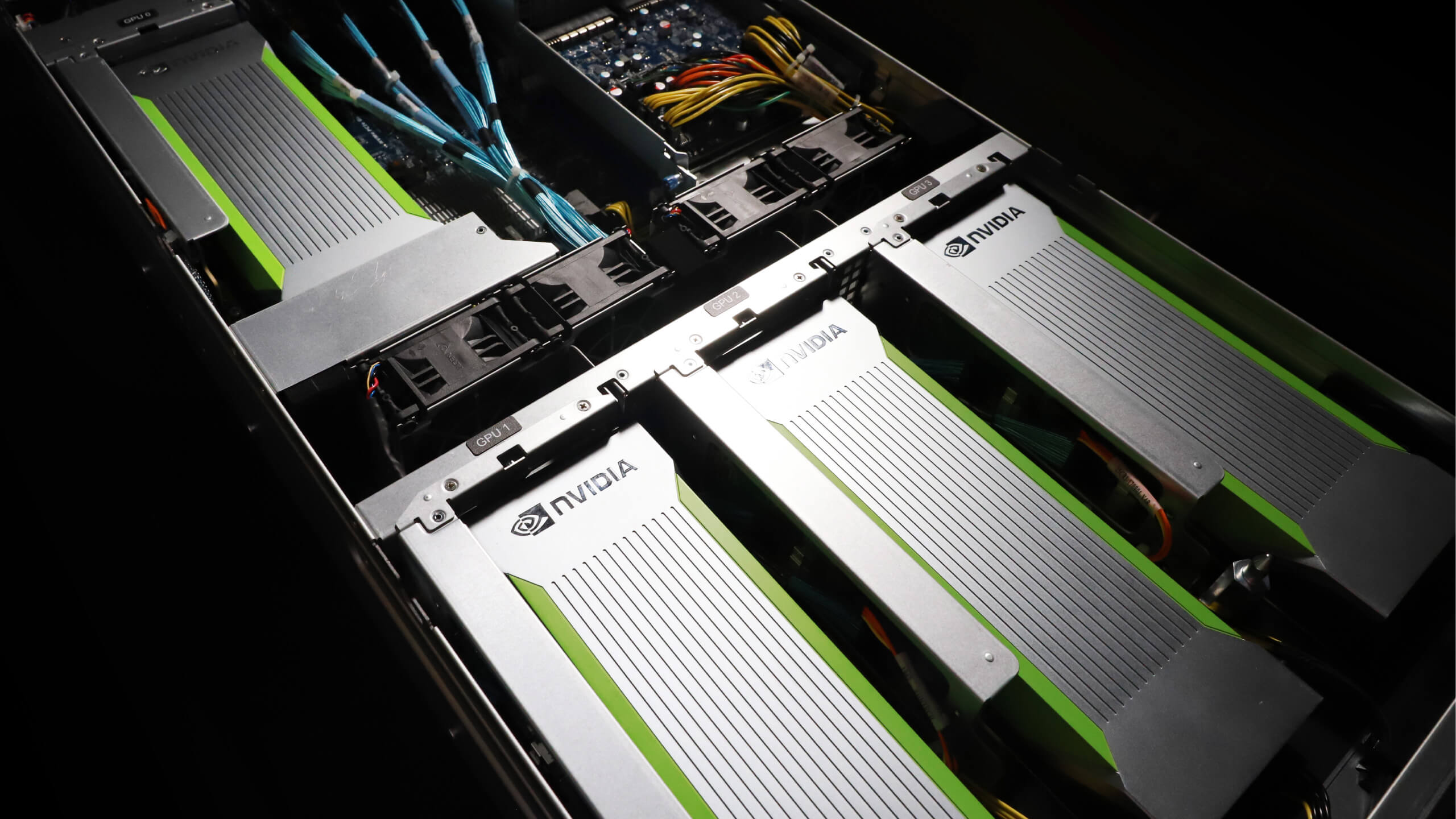 You may only add up to 5 items for comparison at one time.