You may only add up to 5 items for comparison at one time.
AORUS 15P (Intel 10th Gen)
AORUS 15P KB / AORUS 15P WB
Windows 10 Home
Windows 10 Pro
Free Upgrade to Windows 111 when available (see below).
15.6" FHD 144Hz NTSC 72% IPS Panel
NVIDIA® GeForce RTX™ 20 Series
Up to 8 Hours of Battery Life
10th Gen Intel® Core™ i7 Processor H-Series
WINDFORCE Infinity Cooling System
1
The Windows 11 upgrade will be delivered to qualifying devices late 2021 into 2022. Timing will vary by device. Certain features require specific hardware (
aka.ms/windows11-spec
)
Game Like a Pro.
Win More with AORUS 15P !!
The AORUS professional gaming laptop is made for top gamers – the ultimate gaming platform that satisfies the high standards of professional players. Supporting a 144Hz display, a NVIDIA® GeForce RTX™ discrete graphics card, and a vibrant backlit keyboard, the AORUS 15P is the most compact of its class. Weighing in at just 2kg, this feather-light laptop wields 8 hours of battery life, allowing you to take the field by storm!
A Laptop That's So Much More – It Defines Style.
A Prized Gem in the Gaming Industry.
The refined chassis encompasses speed and durability in its design. In addition, it implements sports car concepts with a striking contrast between a compact design and powerful performance; a laptop with exceptional endurance that also radiates personal style.
Seeing MoreSpecial Effect Details.
NVIDIA® GeForce RTX™ Series
The all-new AORUS 15P, equipped with NVIDIA® GeForce RTX™ series graphics, based on NVIDIA Turing™ GPU architecture with real-time ray tracing, artificial intelligence, and programmable shading brings a whole new experience to gamers.
Ray Tracing
Accurately reproduce realistic light ray and physics in game, producing a natural visual landscape for a next gen experience.
DLSS
Deep Learning Super Sampling (DLSS) uses deep learning and AI to train the GPU, rendering crisp images, while running 2x faster than previous generation GPUs that runs conventional anti-aliasing techniques.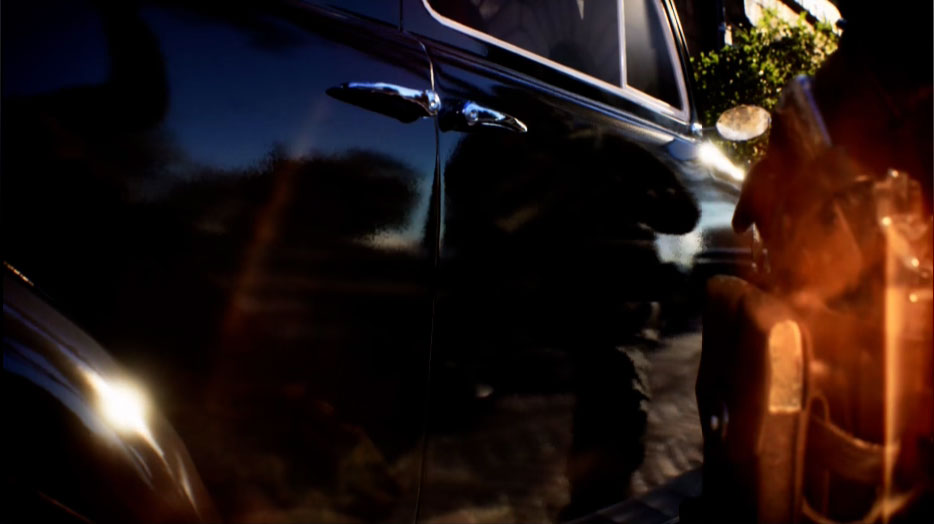 This IS the Multitasking Monster You've Been Waiting For!
Equipped with the Latest 10th Gen. Intel® Processor.
Only the one with the power of "10" will dominate them all. AORUS 15P gaming laptop leads the industry with the latest Intel® 10th gen Core™ i7-10750H 6 core processor, an 10% increase compared to the last generation processor and ultra-fast core clock speed coming in at 5GHz. Gamers can now easily play all the latest AAA masterpieces and use the latest 10th generation performance to dominate the battlefield!
*Performance may vary by system configuration and testing environment.
10th Generation Intel® Core™ processors
Unmatched Cooling,Fight All Day and All Nightwithout Losing Your Cool.
WINDFORCE Infinity Cooling System
The AORUS 15P is equipped with the latest WINDFORCE Infinity Cooling System. Cooling efficiency is up by 30%, helping not only the AORUS 15P to achieve 100% CPU and GPU outputs but also remaining quiet and stable at the same time.
Heat dissipation increase of
Dual 12V Gigantic Fans
Two 12V fans with 71 fan blades that continuously pump out heat.
5 Heatpipes
The cooling system consists of 5 heat-pipes, with 3 of these heat-pipes dedicated to dissipating the heat generated from the CPU and GPU.
4 Exhaust Vents
4 exhausts are found above the keyboard position with intakes coming from the large under the area of the chassis, effectively cooling the chassis with proper airflow.
True-to-Life 144Hz Display.
High Refresh Rate is All You Need!
AORUS 15P carries 144Hz gaming display with 72% NTSC color gamut that brings out true gaming colors. The 144Hz high refresh rate removes motion blur and leaves only a perfectly smooth image experience. A clear sight of the enemy is the key to victory!
NTSC
72%
NTSC
45%
72%NTSC Wide-Gamut Display:
Delivering More Colors and Textures
*The product images shown are for illustration purposes only and may not be an exact representation of the product.
144Hz
60Hz
144Hz High Refresh Rate:
Experiencing Smooth Image Reproduction
*The product images shown are for illustration purposes only and may not be an exact representation of the product.
Light up the Room with Colorful Keys.
AORUS Fusion Lighting Setting Software.
All-new AORUS 15P adopts the proud family bloodline, AORUS Fusion technology. Each key can be easily set with a different lighting color and macro key function. Don't just make your laptop look fancy but also make this feature your newest advantage on the battleground.
A Battery that Lasts Longer in Battle than You Do.
Up to 8 Hours Battery Life.
Besides exceptional performance, mobility is what makes the AORUS 15P the most powerful and versatile laptop on the market. The AORUS 15P is capable of providing a battery life of up to 8 hours! This is not just about performance, it's about crafting the ultimate laptop that every gamer always dreamed of.
One-click Game Optimizer Setting.
Microsoft Azure AI Auto Optimize.
The AORUS 15P comes with groundbreaking Microsoft Azure AI technology. The artificial intelligence will detect the game is running and dynamically set the best CPU and GPU wattage setting for optimal gaming performance. Everything is done automatically so gamers won't need to do additional settings.
Ultra-High Speed, No More Load Time.
AORUS 15P Equipped with Ultra-Fast SSD.
Gamers have always dreamt of speed and expandability when it comes to laptop storage. The AORUS 15P comes fully equipped with 2 high-speed PCIe 3.0 x4 SSD slots that lets gamers read large files or fire up games in a matter of seconds. Be a step ahead of the game!
*Product specifications and availability may vary by country and region. We recommend you to check with your local dealers for the latest product information.
Faster and More Stable with Dual Band Connectivity.
Supports the Latest Wi-Fi 6.
The AORUS 15P comes with the latest Intel® Wirless-AX200 network card, supporting Wi-Fi 6 that comes with 2.4GHz and 5GHz dual band, dual channel feature. In addition to Bluetooth 5.0 technology, this network card provides blazing speed performance no matter if you're indoors or outdoors.
Port city -Gear Up, Game On!
Multiple Ports, Expand Your Possibilities.
A fully fledged port offering, giving you the ability to expand with accessories and peripherals to your heart's content.
USB 3.2 Gen1 (Type-A)
USB 3.2 Gen1 (Type-A)
USB 3.2 Gen1 (Type-C)
UHS-II SD Card Reader
RJ-45
3.5mm Headphone / Microphone Combo Jack
USB 3.2 Gen1 (Type-A)
mini DP 1.4
HDMI 2.0
* Product specifications and product appearance may differ from country to country. We recommend that you check with your local dealers for the specifications and appearance of the products available in your country. Colors of products may not be perfectly accurate due to variations caused by photographic variables and monitor settings so it may vary from images shown on this site. Although we endeavor to present the most accurate and comprehensive information at the time of publication, we reserve the right to make changes without prior notice.