شما حداکثر می توانید 5 مدل را بصورت همزمان مقایسه کنید
Supports Intel® Pentium® 4 processor 3.06GHz and beyond
Supports Hyper Threading Technology
Enhance system performance with latest DDR memory support
Provides 6 USB 2.0 ports for high-speed connectivity
Integrated new generation Intel® Extreme Graphics Engine
Integrated Intel® PRO/100 VE Network Connection
GIGABYTE patented DualBIOS™ technology design prevents BIOS from virus attack
Integrated high quality 6-channel AC'97 audio with S/P-DIF OUT function
GIGABYTE unique EZ-Fix™ AGP 4x and memory DIMM slot with Anti-Burn™ design
Rich in overclocking features via BIOS settings
Introduction

GIGABYTE GA-8GE667 Pro motherboard is optimally designed for high performance feature-rich enthusiast PC. Powered by the latest Intel® 845GE chipset with integrated Intel® Extreme Graphics Engine, supporting Intel® Pentium® 4 Processor with HT Technology and the latest and fastest DDR memory maximizes the system performance for current and future intensive application. With the most leading R&D team from GIGABYTE, GA-8GE667 Pro delivers great features for gaming and media enthusiast, such as USB 2.0, Intel® PRO/100 network connection, patented technology DualBIOS™, unique EZ-Fix™ AGP 4X and memory DIMM slot with Anti-Burn™ design and lots more.

Supports Intel® Pentium® 4 Processor with HT Technology:

Provides a performance boost on multi-threading and multi-tasking operations for the Intel® NetBurst™ microarchitecture.

High Speed USB 2.0 Interface:

USB 2.0 interface, with data transfer rate up to 480Mbps, 40 times faster than USB1.1, providing a faster interface for computer peripherals.

GIGABYTE Patent DualBIOS™ :

DualBIOS™ prevents BIOS from virus attacks or firmware damage and provides a double security to the system that assures the PC stability

GIGABYTE unique EZ-Fix™ AGP 4x and memory DIMM slot with Anti-Burn™ design:

Prevents motherboard from damaging if an AGP 2x (3.3V) is inserted or memory module is not properly installed.

GIGABYTE Unique AGP 2x Detector:

Sends out a warning signal light when an AGP 2x (3.3V) card is installed.

High quality 6-channel AC'97 audio with S/P-DIF function:

Integrated Realtek ALC662 audio CODEC chip, enabling users to experience the seamless high quality 6-channel audio while watching movies or gaming

Intel™ Pro/100 VE network Connection:

Integrated Intel® PRO/100 VE connection utilizes Intel® LAN for users who need straightforward high speed, high quality and high performance network connectivity.

User Friendly Overclocking Features:

A user-friendly windows based utility developed by GIGABYTE provides a brand new experience of easily operation and enjoyment for overclocking on your platform.

Color coded front panel pin design:

Easily recognize color codes provides an easier way to install front panel devices such as Power switch, Reset switch, HDD LED, Power LED, PC speaker.
* کلیه موارد ارایه شده در این صفحه تنها مربوط به نوع مرجع می باشد. گیگابایت حق تغییر یا تجدید نظر محتویات را در هر لحظه و بدون اطلاع قبلی دارد.
* کارایی ارایه شده بر اساس مقادیر حداکثر نظری رابط است که توسط فروشنده چیپ ست یا سازمان هایی که مشخصات رابط را تعیین کردند، ارائه شده است. کارایی واقعی ممکن است بنا بر پیکربندی سیستم متفاوت باشد.
* کلیه لوگو ها و آرم های ثبت شده تحت مالکیت مالکین مربوطه آن ها قرار دارد.
* با توجه به معماری استاندارد رایانه های شخصی، مقدار مشخصی از حافظه جهت استفاده درونی سیستم درنظر گرفته می شود و طبیعتا مقدار واقعی حافظه سیستم کم تر از مقدار اظهار شده خواهد بود.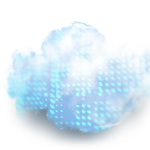 COMPUTEX
2022