Maxim 5 modele pentru comparare. Vă rugăm sa ştergeţi câteva modele înainte să adăugaţi. Mulţumim.
Thin mini ITX Chassis
Standard Thin Mini-ITX MB form factor 6.7" x 6.7"
Front panel 4 x COM port, 2 x USB2.0
Front Power On/Off button and System Reset Button
M.2 Easy Maintain Back Cover
Supports 2.5 inch HDD
Comes with a low profile CPU Fan
Supports VESA 75 Mounting hole
205 mm(L) x 205 mm(W) x 45 mm(H)
Compatible with GIGABYTE Thin mini ITX Chassis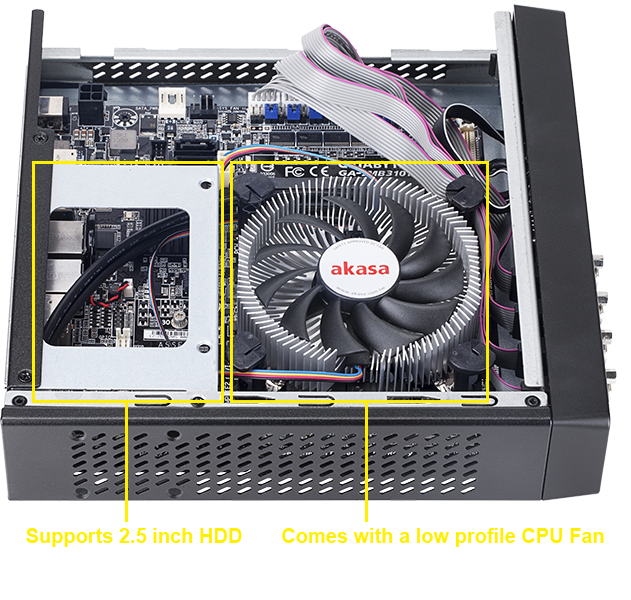 * Specificațiile produselor și aparența acestora poate varia de la țară la țară. Vă recomandăm să verificați cu comercianții locali despre specificațiile și aspectul produselor disponibile în țara dvs. Culorile produselor ar putea fi diferite din cauza variatiilor fotografice sau setări ale monitoarelor, deci ar putea exista variațiuni față de acest website. Deși facem eforturi pentru a prezenta cele mai precise și cuprinzătoare informații la momentul publicării, ne rezervăm dreptul de a face modificări fără notificare prealabilă.