You may only add up to 5 items for comparison at one time.
AORUS WATERFORCE 360 (AIO vodní chladič s ARGB podsvícením displeje)
Nové vysoce výkonné čerpadlo účinně odvádí teplo ze špičkových procesorů.
Ukazatel AORUS s podsvícením ARGB.
Nastavitelná orientace displeje s otáčením v rozsahu 330 stupňů.
Vysoce výkonné ventilátory ARGB s nízkou hladinou hluku a grafenovým nanomazivem.
Podporuje RGB FUSION 2.0 synchronizaci s ostatními AORUS zařízeními.
Univerzální design pro ovládání otáček ventilátoru i otáček, podpora základních desek ostatních značek.
5letá záruka.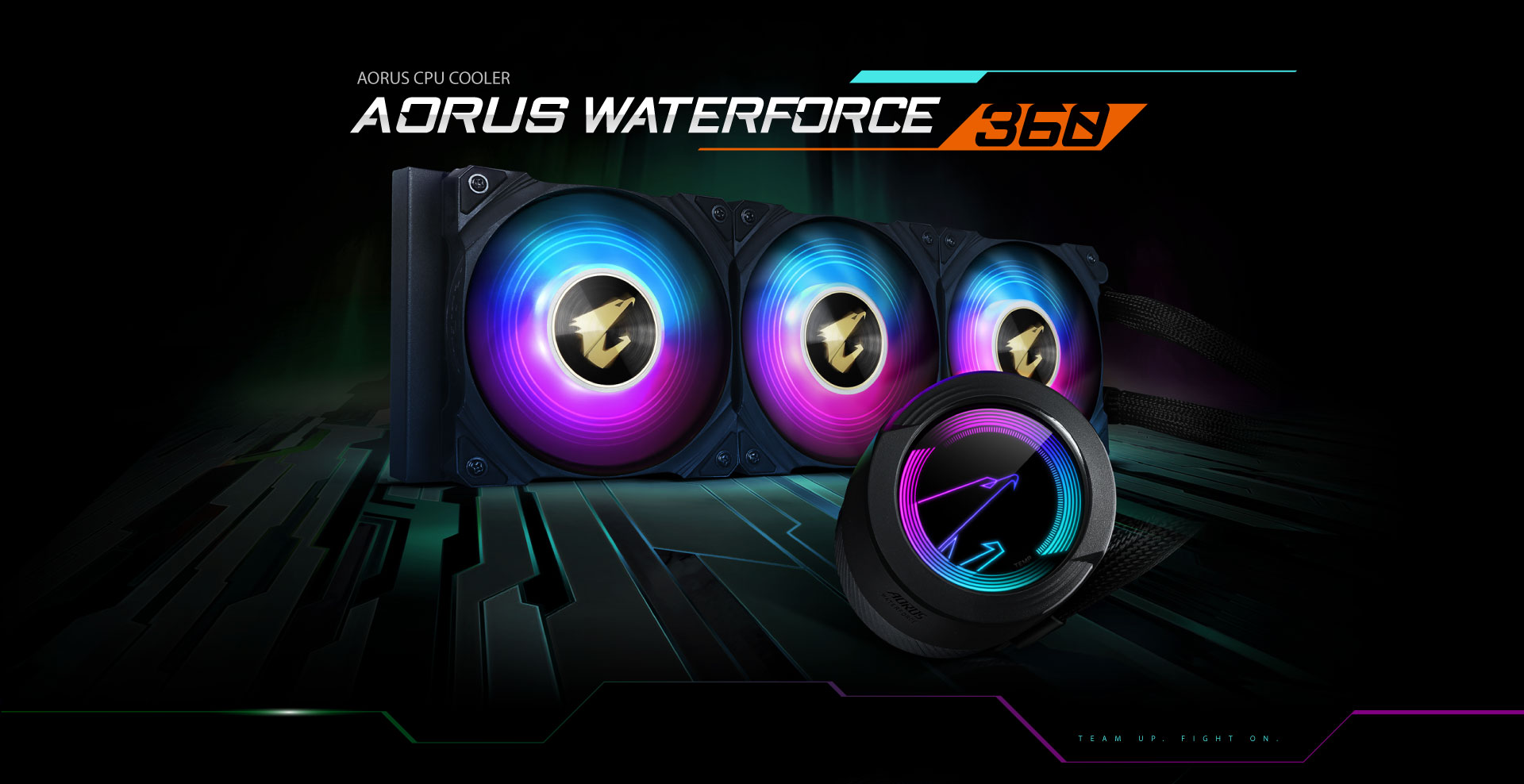 Radiator and Fans
WATERBLOCK
AORUS ARGB LIGHTING DISPLAY
The AORUS WATERFORCE series is a high-performance CPU liquid cooler series specially designed for gaming computers. AORUS ARGB lighting design with Intelligent detection can display the CPU temperature through ARGB lighting display, user can easily monitor the system status.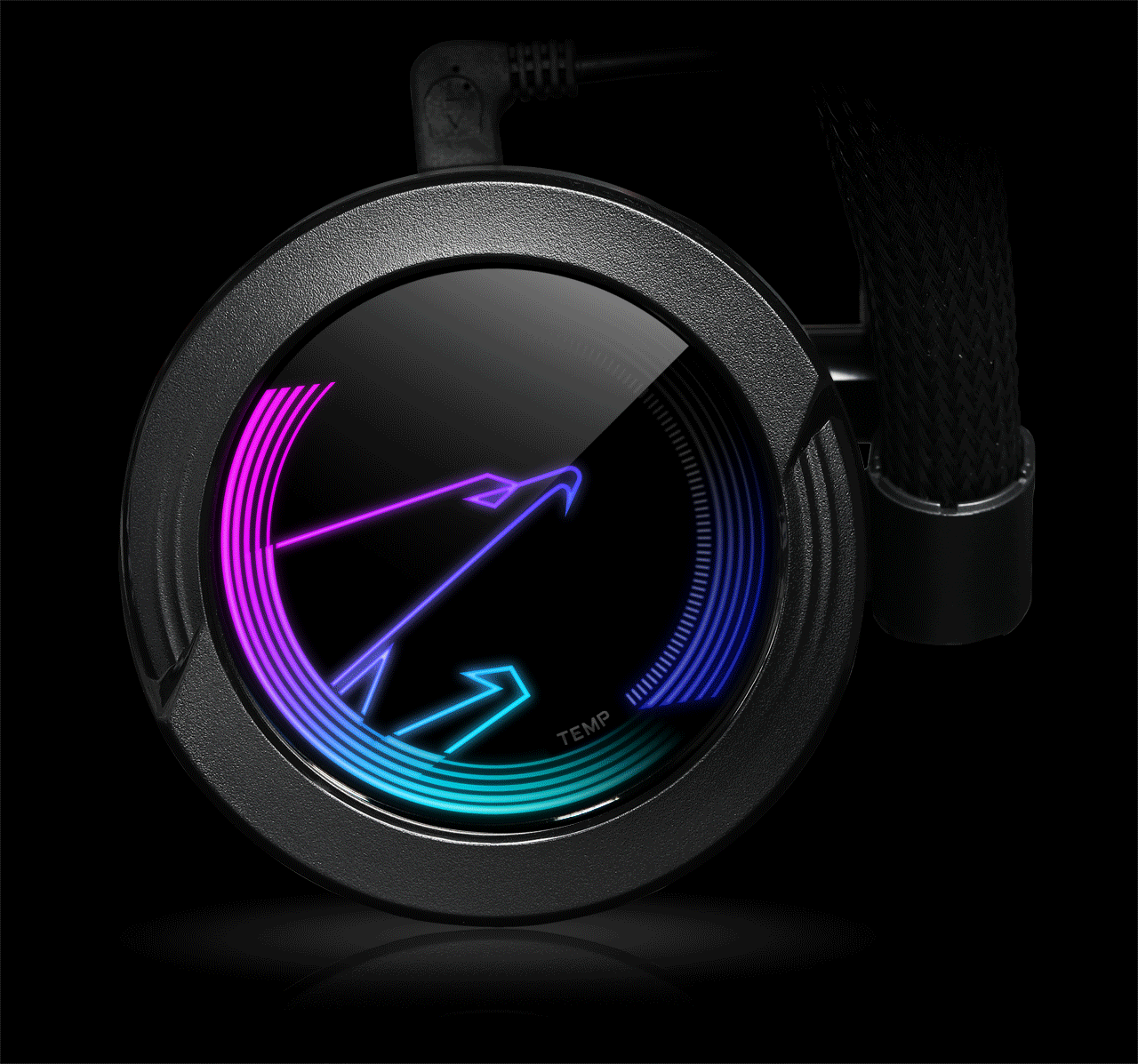 ROTATABLE DESIGN
330 degrees manual rotatable design.
Free to adjust your preferred orientation.
WATER TUBE DIAMETER ENLARGE

Tube diameter 5.1 mmØ enlarge to 7.8 mmØ, Raise up 37 % water flow and make heat dissipate quicker and more efficient.
CERAMIC AXIS LONGER LIFE TIME
Ceramic axis has longer life time (376,715hrs) compared to traditional metal axis. Also, it is more durable and has anti-corrosion properties.
AORUS SILENT FANS EFFICIENT HEAT-DISSIPATING
Through extensive testing, AORUS have developed the most synergistic 120mm fan blade design to go with the 360mm radiator. It will deliver the most efficient heat dissipation while maintaining the lowest noise levels, even at the maximum speeds.
GRAPHENE NANO LUBRICANT FAN STRUCTURE
Grafenové nanomazivo v kluzném ložisku ventilátoru snižuje hladinu hluku a zároveň prodlužuje životnost ventilátoru 2,1× (73 500 hodin), čímž se životností vyrovná konstrukci s dvojitým kuličkovým ložiskem, přičemž je tišší.
UNIKÁTNÍ TVAR LOPATEK VENTILÁTORU
The 120mm dynamic adjusting fan provides the silent operation. The airflow is spilt by the triangle fan edge, and guided smoothly through the 3D stripe curve on the fan surface, effectively enhancing the airflow by over the traditional fans.
SYNCHRONIZUJTE VÍCE PODSVÍCENÝCH VENTILÁTORŮ AORUS
Každý ventilátor AORUS je vybavený vidlicí a zásuvkou ARGB.
Uživatel může propojit více ventilátorů AORUS a synchronizovat světelné efekty, aby vytvořil efektní a harmonický systém osvětlení.
CABLE ARRANGEMENT
Fan and LED cables have been moved to the side of radiator .More easy and quick way to connect the fans.
RGB Fusion 2.0
Zbrusu nový RGB LED design. Software RGB Fusion 2.0 uživatelům umožňuje ovládat světelné vzory na logu AORUS Falcon a lopatkách ventilátoru a synchronizaci osvětlení s periferiemi, aby mohli uživatelé předvést svůj vlastní styl.
Poznámka: Zobrazené světelné efekty jsou pouze pro demonstrační účely. Skutečné světelné efekty se mohou lišit podle modelu.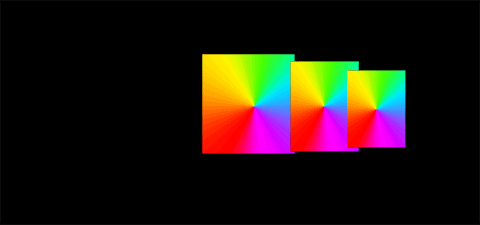 * Product specifications and product appearance may differ from country to country. We recommend that you check with your local dealers for the specifications and appearance of the products available in your country. Colors of products may not be perfectly accurate due to variations caused by photographic variables and monitor settings so it may vary from images shown on this site. Although we endeavor to present the most accurate and comprehensive information at the time of publication, we reserve the right to make changes without prior notice.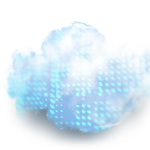 COMPUTEX
2022