You may only add up to 5 items for comparison at one time.
Vlastnosti
Využívá GeForce® GTX 1650
Architektura NVIDIA Turing™ a GeForce Experience™
Integrované 4 GB GDDR6 se 128b paměťovým rozhraním
90mm unikátní blade ventilátor
Kompaktní délka karty 172 mm
Takt jádra
1635 MHz (referenční karta: 1590 MHz)
SYSTÉM CHLAZENÍ WINDFORCE
NAVRŽENA PRO DLOUHOU VÝDRŽ
Speciálně navržený systém chlazení od GIGABYTE
Chladicí systém GIGABYTE navržený na míru využívá 90mm ventilátor s jedinečným tvarem lopatek, který umožňuje efektivní odvod tepla pro vyšší výkon při nižších teplotách.
Kompaktní velikost pro snadnou instalaci
Díky délce menší než 172 mm lze grafickou kartu snadno nainstalovat do každé malé skříně.
UNIKÁTNÍ LOPATKY VENTILÁTORU
Průtok vzduchu je rozdělen trojúhelníkovým okrajem ventilátoru a plynule veden přes 3D křivku proužků na povrchu lopatek, což efektivně zvyšuje proudění vzduchu.
NAVRŽENA PRO DLOUHOU VÝDRŽ
Ultra chlazení
Lower RDS(on) MOSFETy jsou speciálně navrženy tak, aby produkovaly nižší spínací odpor pro rychlejší nabíjení elektrickým proudem a vybíjení při extrémně nízkém zahřívání.
Nízké výkonnostní ztráty
Tlumivka s feritovým jádrem drží při vysoké frekvenci energii mnohem déle než běžné tlumivky s železnými jádry, čímž účinně snižuje ztráty energie jádra a rušení EMI.
Delší životnost
Oplášťované Lower ESR kondenzátory zajišťují lepší elektronickou vodivost pro vynikající výkon systému a delší životnost.
Přátelský design PCB
Plně automatizovaný výrobní proces zajišťuje špičkovou kvalitu plošného spoje a odstraňuje ostré výčnělky pájených spojů na konvenčním povrchu desky plošných spojů. Tento optimalizovaný design zabraňuje pořezání vašich rukou či neúmyslnému poškození ostatních komponent při montáži sestavy.
DOKONALE POD KONTROLOU
Rozhraní a funkce softwaru se liší v závislosti na konkrétním modelu.
AORUS Engine
Špičkové intuitivní grafické rozhraní vám umožní přizpůsobit takty, napětí, výkon ventilátorů i cílovou spotřebu v reálném čase podle požadavků vaší hry.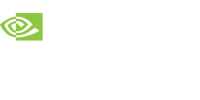 * Všechny obrázky na této stránce jsou pouze ilustrační.
* Product specifications and product appearance may differ from country to country. We recommend that you check with your local dealers for the specifications and appearance of the products available in your country. Colors of products may not be perfectly accurate due to variations caused by photographic variables and monitor settings so it may vary from images shown on this site. Although we endeavor to present the most accurate and comprehensive information at the time of publication, we reserve the right to make changes without prior notice.
* GIGABYTE graphics cards, except those labeled "Mining Series", are intended only for use with desktop PCs. Other types of use, such as blockchain computing or cryptocurrency mining, will render the product warranty void.