You may only add up to 5 items for comparison at one time.
AORUS GeForce® GTX 1660 SUPER™ 6G
Vlastnosti
GeForce® GTX 1660 SUPER™
Architektura NVIDIA Turing™ a GeForce Experience™
Integrovaných 6 GB GDDR6 se 192b paměťovým rozhraním
Chladicí systém WINDFORCE 3X s protiběžnými ventilátory
RGB Fusion 2.0 – synchronizace s ostatními AORUS zařízeními
Metal back plate with RGB Illumination
Built for Extreme Overclocking 4+2 Power Phases
4 roky záruky (vyžadována online registrace)

Takt jádra
1875 MHz (referenční karta: 1785 MHz)
CHLADICI RESENI
COOLING SYSTEM
AORUS poskytuje komplexní chladicí řešení pro všechny klíčové komponenty grafické karty. Postará se nejen o GPU, ale také o VRAM a MOSFETy, aby zajistil stabilní provoz při přetaktování a delší životnost. Chladící systém WINDFORCE 3x 80 mm je nejinovativnější chladicí řešení, které poskytuje nejúčinnější chlazení grafické karty.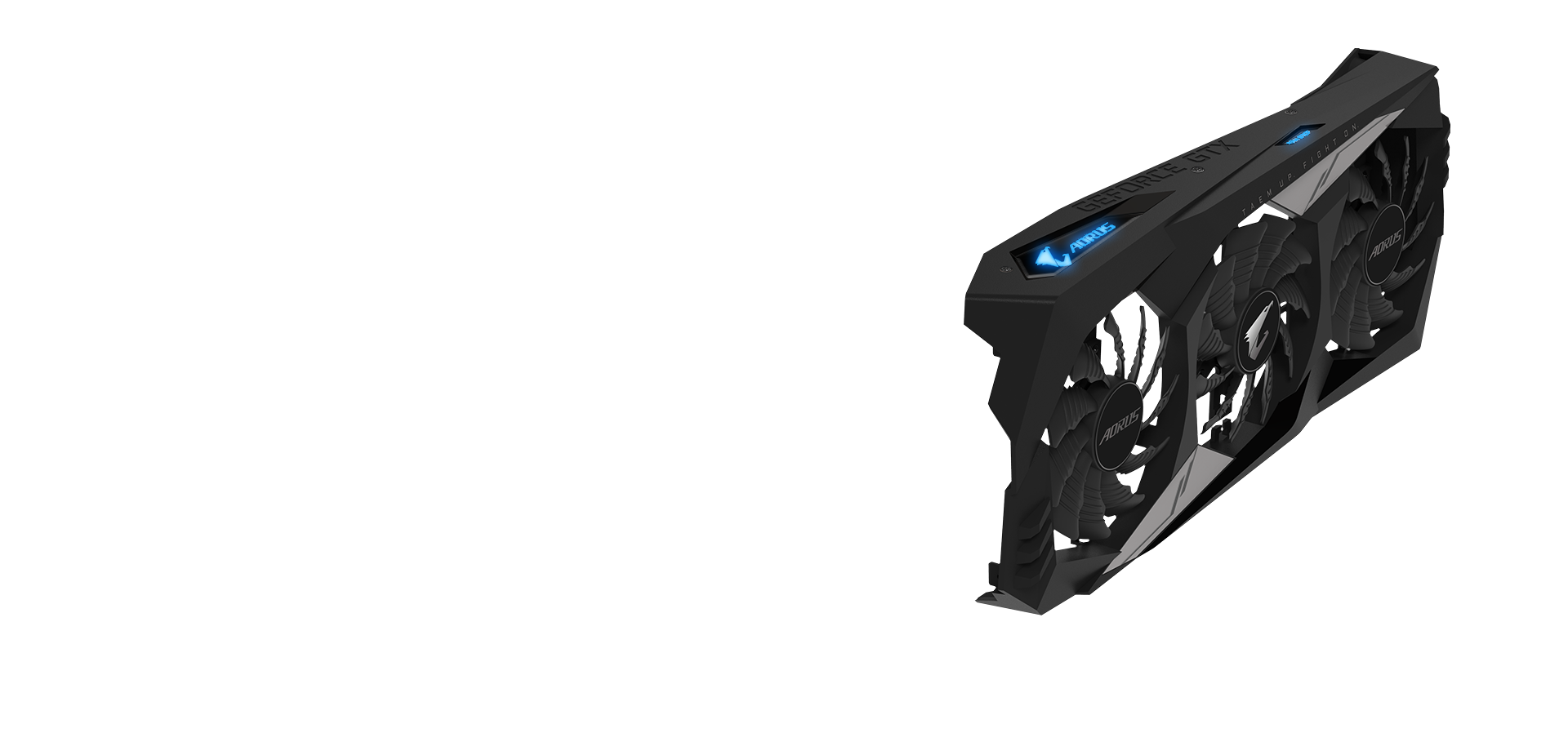 STYLOVY
RGB FUSION 2.0
Díky možnosti výběru z 16,7 milionu barev a celé řady světelných efektů si můžete zvolit barvu i světelný efekt dle libosti a obojí synchronizovat s ostatními zařízeními AORUS.
DOKONALOST
PRÉMIOVÁ KONSTRUKCE V KAŽDÉM ASPEKTU
Grafickým kartám AORUS je věnována maximální péče. Vynikající konstrukce obvodů s nejkvalitnějšími materiály nejen maximalizuje výkon GPU, ale také zajišťuje stabilitu a dlouhou životnost karty.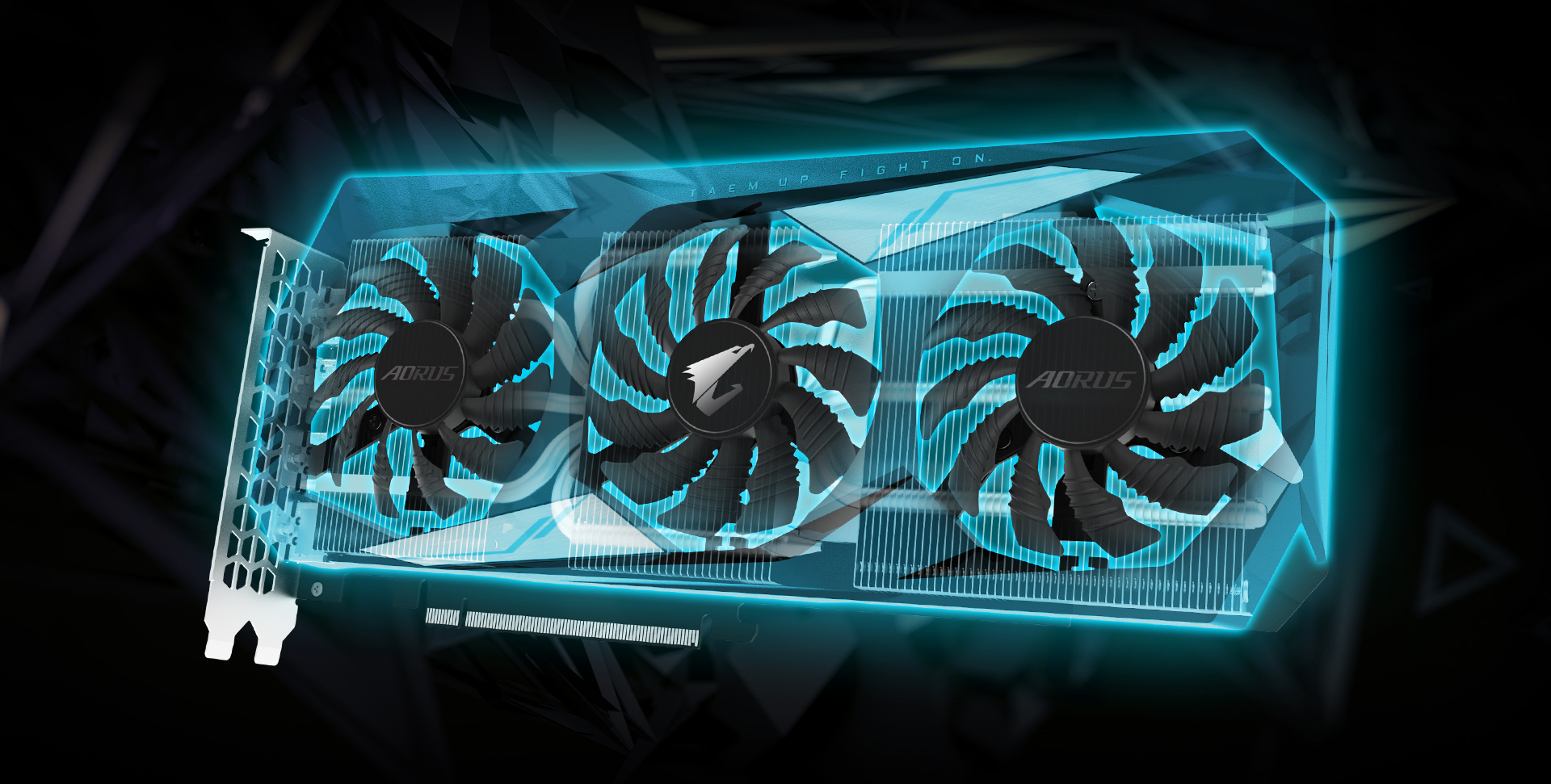 NASTROJE
INTUITIVNÍ AORUS Engine
Lze sledovat takty, napětí, výkon ventilátorů, výkonové cíle ladit vše v reálném čase podle vlastních preferencí, a to prostřednictvím tohoto intuitivního rozhraní. (* Rozhraní a funkce softwaru se liší v závislosti na konkrétním modelu.)
ZARUKA
4 roky záruky
Chceme, abyste měli ty nejlepší služby. To je důvod, proč bychom vám rádi bezplatně nabídli nad naši standardní tříletou záruku bezplatně další 1 rok ochrany grafické karty navíc. Pro získání čtyřleté záruky stačí grafickou kartu do 30 dnů od zakoupení zaregistrovat na webových stránkách.
* Všechny obrázky na této stránce jsou pouze ilustrační.
* Product specifications and product appearance may differ from country to country. We recommend that you check with your local dealers for the specifications and appearance of the products available in your country. Colors of products may not be perfectly accurate due to variations caused by photographic variables and monitor settings so it may vary from images shown on this site. Although we endeavor to present the most accurate and comprehensive information at the time of publication, we reserve the right to make changes without prior notice.
* GIGABYTE graphics cards, except those labeled "Mining Series", are intended only for use with desktop PCs. Other types of use, such as blockchain computing or cryptocurrency mining, will render the product warranty void.