GeForce RTX™ 3060 GAMING OC 12G (rev. 1.0)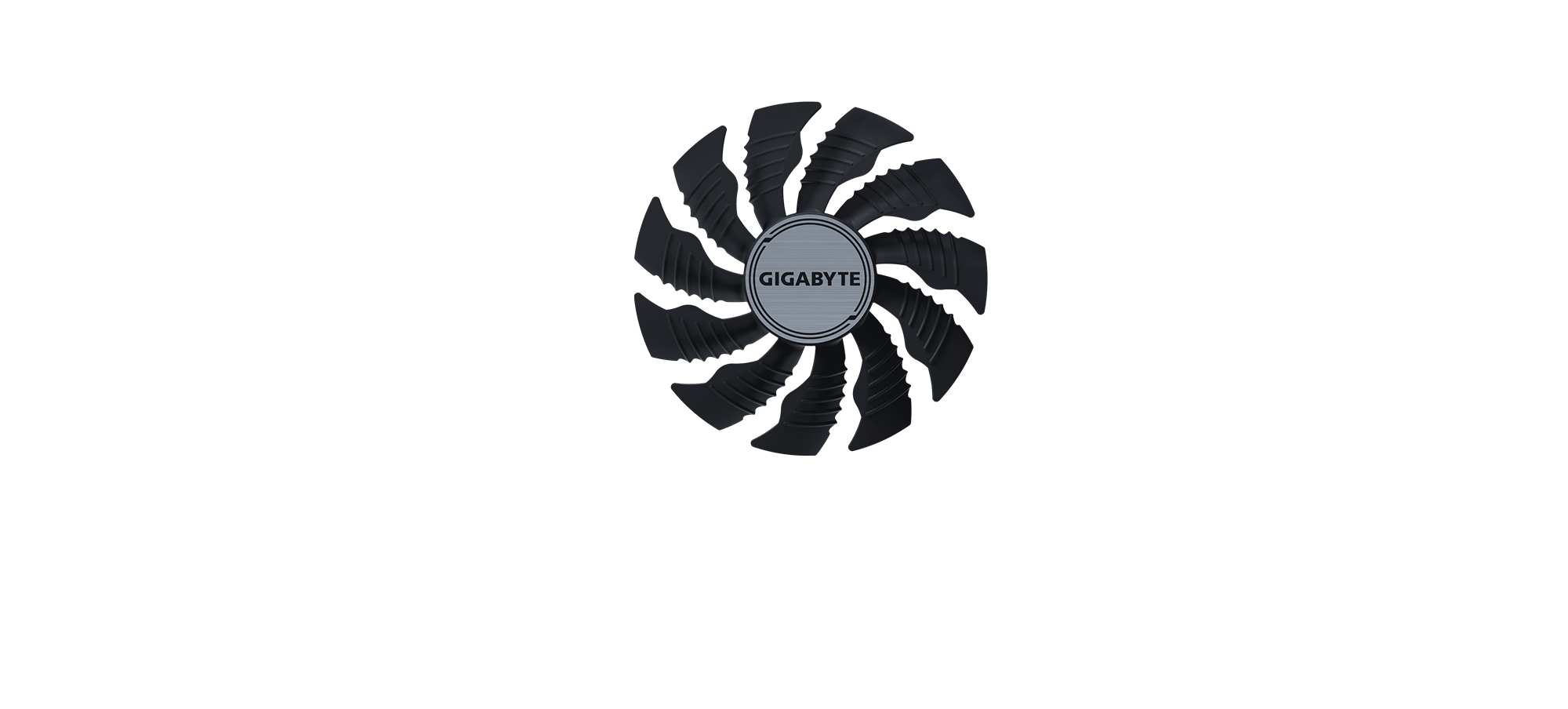 FUNKCE
Streaming multiprocesory NVIDIA Ampere
2. generace jader RT
3. generace jader Tensor
Využívá GeForce RTX™ 3060
Integrováno 12 GB GDDR6 s 192b paměťovou sběrnicí
Chladicí systém WINDFORCE 3X s protiběžnými ventilátory
RGB Fusion 2.0
Ochranný černý kovový kryt

TAKT JÁDRA
1837 MHz (referenční karta: 1777 MHz)
ARCHITEKTURA NVIDIA AMPERE
Zcela nová architektura NVIDIA Ampere přináší dokonalou hratelnost díky druhé generaci pokročilých jednotek pro Ray Tracing a třetí generaci jednotek Tensor s vyšší propustností.
RTX. ROZJEĎTE TO
Vychutnej si největší herní trháky jako nikdy předtím díky vizuální věrnosti ray tracingu v reálném čase a špičkovému výkonu DLSS využívajícího umělou inteligenci.
VÍTĚZSTVÍ MĚŘENÉ V MILISEKUNDÁCH
NVIDIA Reflex přináší zásadní konkurenční výhodu. Nejnižší prodleva. Nejrychlejší odezva. Poháněno grafickými procesory GeForce řady RTX 30 a monitory s NVIDIA® G-SYNC®. Zasahujte cíle rychleji, reagujte rychleji a miřte přesněji díky revoluční sadě technologií pro měření a optimalizaci prodlev systému pro herní soupeření.
POZVEDNĚTE SVOU TVORBU
Pozvedněte svou tvorbu na novou úroveň s grafickými procesory GeForce řady RTX 30. Akcelerace využívající umělou inteligenci v předních aplikacích pro tvůrce obsahu. Se záštitou platformy NVIDIA Studio se specializovanými ovladači a exkluzivními nástroji. A postavené tak, aby dosahovaly výkonů v rekordně krátkém čase. Ať už renderujete složité 3D scény, stříháte 8K video nebo živě vysíláte s nejlepším kódováním a nejvyšší kvalitou obrazu, grafické procesory GeForce RTX vám poskytnou výkon, který vám umožní stvořit to nejlepší.
STREAMUJTE JAKO BOSS
Strhněte na sebe pozornost díky neuvěřitelné grafice a plynulému živému vysílání bez zadrhávání. Kombinace hardwarového kódování a dekódování nové generace vám umožní předvést ty nejlepší okamžiky v dokonalých detailech. A zcela nová aplikace NVIDIA Broadcast vám nabízí možnost využívat schopnosti umělé inteligence pro zlepšení kvality zvuku a videa spolu s efekty, jako je virtuální pozadí, automatický posun kamery a odstranění hluku na pozadí. Můžete tak pokaždé svým divákům předvést to nejlepší.
DIRECTX 12 ULTIMATE
Vývojáři už mohou do počítačových her pro Microsoft Windows přidávat ještě více úžasných grafických efektů. Grafické karty GeForce RTX přinášejí pokročilé funkce DX12, jako je ray tracing a víceúrovňové stínování, a oživují tak hry ultrarealistickými vizuálními efekty a vyšší snímkovou frekvencí.
PROTIBĚŽNÉ OTÁČENÍ
Díky střídání směru otáčení sousedících ventilátorů jsou mezi nimi nižší turbulence a vyšší tlak vzduchu.
Klidné proudění vzduchu
U GIGABYTE mají sousední ventilátory střídavý směr otáčení, takže se proud vzduchu u dvou sousedících ventilátorů pohybuje stejným směrem, což snižuje turbulentní proudění a zvyšuje tlak vzduchu.
3D AKTIVNÍ VENTILÁTOR
3D aktivní ventilátory zajišťují částečně pasivní chlazení, při nízké zátěži GPU nebo v nenáročné hře zůstávají ventilátory stát.
UNIKÁTNÍ LOPATKY VENTILÁTORU
Proud vzduchu je rozdělený trojúhelníkovou plochou na hraně lopatky a plynule vedený podél 3D struktur na povrchu lopatky.
GRAFENOVÝ NANOLUBRIKANT
Grafenový nanolubrikant prodlužuje životnost ventilátorů na 2,1násobek, čímž se jejich životnost přibližuje dvojitým kuličkovým ložiskům, přičemž jsou tišší.
PRŮCHOZÍ CHLAZENÍ
Přes chladič s prodlouženým žebrováním může vzduch volně proudit, což umožňuje lepší odvod tepla.
HEATPIPE S PŘÍMÝM KONTAKTEM
Tvar teplovodivé trubice z čisté mědi maximalizuje plochu přímého kontaktu s GPU. Správné chlazení videopamětí zajišťuje velká kovová základna, z níž teplo odvádějí teplovodivé trubice.
RGB Fusion 2.0
Díky možnosti výběru z 16,7 milionu barev a celé řady světelných efektů si můžete zvolit barvu i světelný efekt dle libosti a obojí synchronizovat s ostatními zařízeními AORUS.
VLNA
CYKLUS
STATICKÝ

ZÁBLESK
DVOJITÝ BLESK
PULZOVÁNÍ
DESIGNOVÝ KONCEPT
OCHRANNÝ KOVOVÝ KRYT ZADNÍ STRANY
Zadní kovový kryt plní nejen úlohu estetického prvku, ale rovněž zpevňuje konstrukci grafické karty tak, aby byla zcela chráněna.
KONTROLKA NAPÁJENÍ
Na výskyt jakýchkoliv abnormalit v napájení upozorní hráče blikání indikátoru.
Extrémní odolnost a přetaktování
Grafická karta využívá lepší design napájecích fází, aby umožnila MOSFETům pracovat při nižších teplotách a chránila je proti přehřátí. Nechybí vyvážení zátěže pro každý MOSFET plus certifikované tlumivky a kondenzátory Ultra Durable, které poskytují vynikající výkon a delší životnost systému.
PŘÍVĚTIVÝ DESIGN PCB
Plně automatizovaný výrobní proces zajišťuje špičkovou kvalitu plošného spoje a odstraňuje ostré výčnělky pájených spojů na konvenčním povrchu desky plošných spojů. Tento optimalizovaný design zabraňuje pořezání vašich rukou či neúmyslnému poškození ostatních komponent při montáži sestavy.
AORUS Engine
Špičkové intuitivní grafické rozhraní vám umožní přizpůsobit takty, napětí, výkon ventilátorů i cílovou spotřebu v reálném čase podle požadavků vaší hry.
© 2021 NVIDIA Corporation. NVIDIA, the NVIDIA logo, GeForce, GeForce Experience, GeForce RTX, G-SYNC, and ShadowPlay are registered trademarks and/or trademarks of NVIDIA Corporation in the United States and other countries. All other trademarks and copyrights are the property of their respective owners.
* Všechny obrázky na této stránce jsou pouze ilustrační.

* Výrazy HDMI, HDMI High-Definition Multimedia Interface, vizuální podoba HDMI a loga HDMI jsou ochranné známky nebo registrované ochranné známky společnosti HDMI Licensing Administrator, Inc.
* Product specifications and product appearance may differ from country to country. We recommend that you check with your local dealers for the specifications and appearance of the products available in your country. Colors of products may not be perfectly accurate due to variations caused by photographic variables and monitor settings so it may vary from images shown on this site. Although we endeavor to present the most accurate and comprehensive information at the time of publication, we reserve the right to make changes without prior notice.
* GIGABYTE graphics cards, except those labeled "Mining Series", are intended only for use with desktop PCs. Other types of use, such as blockchain computing or cryptocurrency mining, will render the product warranty void.