You may only add up to 5 items for comparison at one time.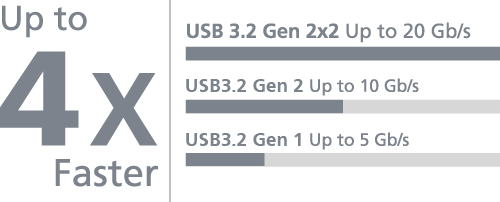 Vision Drive, externí SSD pro USB-C kompatibilní s nejnovějším rozhraním USB 3.2 Gen2x2 poskytuje výjimečný výkon při sekvenčním čtení / zápisu až 2 000 MB/s, 4krát rychlejší než SSD pro USB 3.0. Zkracuje dobu čekání, což výrazně zvyšuje efektivitu práce IT profesionálů a tvůrců obsahu, kteří se potýkají s velkými soubory. Disk je rovněž zpětně kompatibilní se staršími porty USB. Užijte si spolehlivý a stabilní výkon pro náročné aplikace na cestách.
- Sekvenční čtení až 2000 MB/s - Sekvenční zápis až 2000 MB/s
Díky využití pokročilého řešení chlazení není u Vision Drive nijak ohrožen výkon. Všechny zdroje tepla jsou osazené samostatnými hliníkovými chladiči s nanokarbonovým povlakem a podložkami s vysokou tepelnou vodivostí. Větrací otvory a gumové nožky na krytu nedovolí horkému vzduchu cirkulovat uvnitř SSD. Pokročilé řešení chlazení chrání Vision Drive před přehřátím a zajišťuje spolehlivost při zachování optimálních provozních teplot.
3.
Samostatný nanocarbonový rozvaděč tepla
4.
Teplovodivé podložky s vysokou tepelnou vodivostí
Vision Drive 1TB SSD prošel testem spolehlivosti na úrovni armádních testů*, což dokazuje, že kryt odolává náhodným pádům z výšky až 1,22 m. MIL-STD-810G 516.6
*MIL-STD-810G 516.6, standardní armádní test pro vyhodnocení schopnosti zařízení odolávat nárazům při manipulaci nebo přepravě.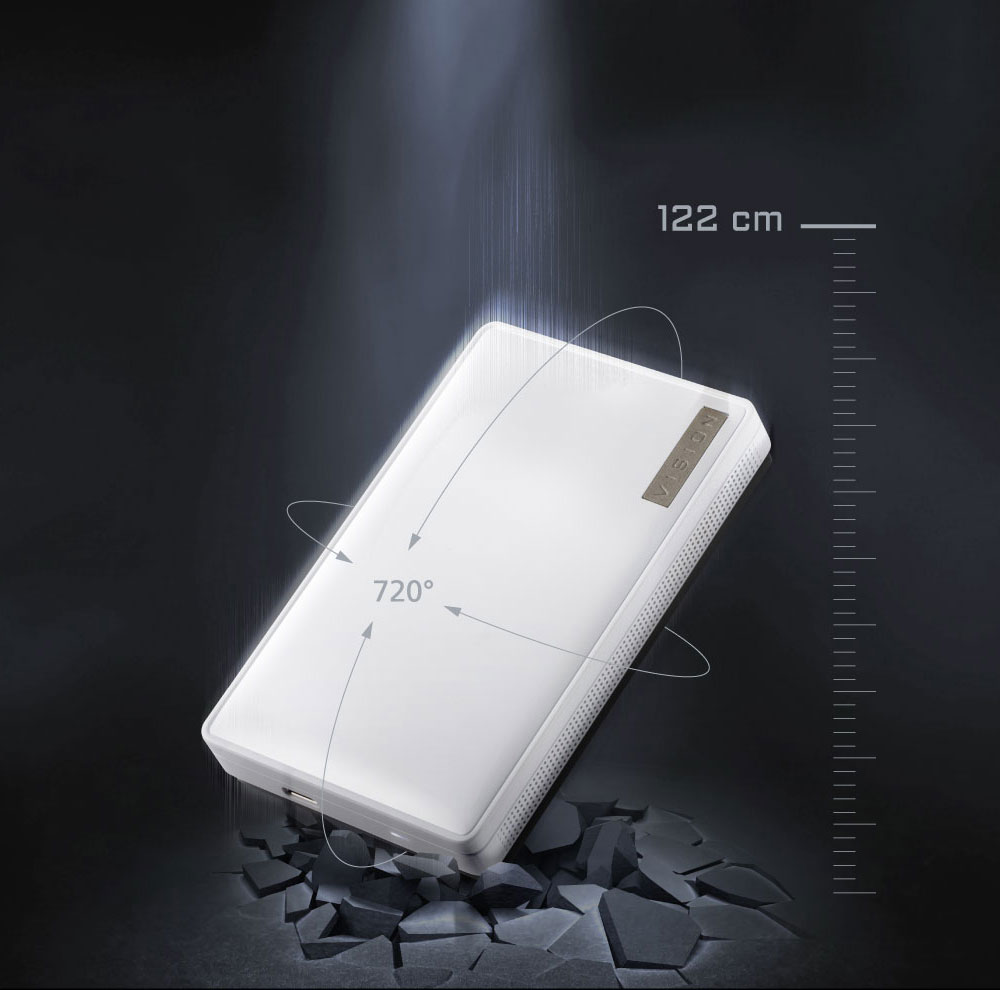 VISION DRIVE 1TB (GP-VSD1TB)
Velikost: Externí SSD
Celková kapacita: 1TB
Rychlost sekvenčního čtení : až 2000 MB/s*
Rychlost sekvenčního zápisu : až 2000 MB/s*
Rozhraní: USB 3.2 GEN2X2(USB-C)
Záruka: 5 let
* Rychlosti založené na interním testování. Aktuální výkon se může lišit..
* Product specifications and product appearance may differ from country to country. We recommend that you check with your local dealers for the specifications and appearance of the products available in your country. Colors of products may not be perfectly accurate due to variations caused by photographic variables and monitor settings so it may vary from images shown on this site. Although we endeavor to present the most accurate and comprehensive information at the time of publication, we reserve the right to make changes without prior notice.