¡Máximo 5 modelos para comparar! Por favor borra algunos modelos antes de añadir más. Gracias.
Descargas
Lista de Soporte para CPUs
Manual
Preguntas frecuentes
Online Support
Descargas
Lista de Soporte para CPUs
Lista de Soporte
Manual
Lista de Soporte para Memoria
Preguntas frecuentes
Descargue desde el servidor más cercano a usted: Asia, China, América del Norte, Europa, Rusia.
Necesitas ver estos archivos PDF con Acrobat Reader

Descargas
BIOS(+4)

Versión

Tamaño

Fecha

Descripción

F4

0,43 MB

2002/11/05

Remove the Thoroughbred 2000+ above Vcore patch.
Change AMD CPU Clock Control setting

F3

0,41 MB

2002/08/26

Recognize correctly AthlonXP 2400+, 2600+ CPU (FSB 266, 0.13u)
Solve the Slave Hard disk can not be detected when cold BOOT.

F2

0,41 MB

2002/08/01

To avoid IRQ5 assigned to both MIDI port and LPT and LPT can set IRQ5 when MIDI port disabled
Fix : "System will hang in "Hardware monitor" CMOS Setup when CPU fan is less than 700 RPM".
Manual

Manual(+7)

Idioma

Versión

Tamaño

Fecha

Descripción
Lista de Soporte para CPUs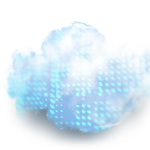 COMPUTEX
2022