Maximaal 5 modellen om te vergelijken! Verwijder een paar modellen voordat je er toevoegd. Bedankt.
Downloads
CPU Support
Support List
Handleiding
Geheugen Support List
FAQ
Download from the server closest to you – Asia, China, North America, Europe, Russia.
U kunt de PDF bestanden openen metAcrobat Reader

Downloads
BIOS(+7)

Versie

Groote

Datum

Omschrijving

F8

0,47 MB

2003-02-24

Fixed the following issue to support 8233CE and 8233CF.
System can not enter standby mode under pure DOS Prompt.
Case Indicator function fail
System can not boot form ATA-100,133 hard disk with 40 pins cable

F6

0,47 MB

2002-10-25

Fix Vcore value over high in BIOS setup
Fix floating CPU frequency value in WCPUID software

F4

0,47 MB

2002-07-25

Update onboard VGA BIOS
Change " OnBoard Game Port" "200" "208" to "201" "209"

F3

0,47 MB

2002-05-09

Update VGA BIOS.
Display "System Health" message.
Display "Share Memory Size".
Correct Fan speed display in SIV after resume from STR.
Improve ATA 133 performance.
Add a CMOS Setup item "IDE Boot delay(Sec.)".
Add ATI8500 VGA patch code.
Change CMOS setup item message "USB Dev Wakeup From S3-S5" to "USB Device Wakeup From S3".
Remove setup item "Top Performance"
System can not S1 again when resume by PME.
Correct Voltage info in "Hardeware Monitor & Misc Setup" and DMI.
Handleiding

Handleiding(+3)
CPU Support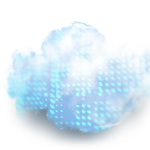 COMPUTEX
2022