AORUS FV43U Gaming Monitor
UKLJUČI 4K
PRO GEJMING!
4K. Transformiše vaše gejming iskustvo!
AORUS FV43U je 43-inčni QD ekran sa UHD rezolucijom opremljen sa najnovijim HDMI® 2.1, 144Hz brzinom osvežavanja i 1ms MPRT za najfluidnije gejming iskustvo i izuzetan kvalitet slike. 10-bitne boje i super široki raspon boja od 97% DCI-P3/ 150% sRGB nudi izuzetnu preciznost i konzistentnost boja. Tu je i DisplayHDR1000™ sertifikat da osigura spektakularni kvalitet ekrana i ultimativno gejming i zabavno iskustvo.
QD EKRAN
Izuzetne i žive boje ekrana
UHD 4K
3,840 x 2,160 piksela
SPACE AUDIO
Realno zvučno iskustvo
4K iskustvo
Sa sve više gejming sadržaja visoke rezolucije koji se kreira da bi se dobilo najbolje vizuelno iskustvo, vreme je da investirate u 4K ekran! AORUS 4K monitori isporučuju jasnu i detaljnu sliku i nude vam realnije iskustvo gledanja!
QUANTUM DOT
Sa Quantum Dot tehnologijom, AORUS FV43U može da vam ponudi živopisniji ekran sa širim spektrom boja i boljom svetlinom i HDR efektima.
43" VA sa 4K
43" VA panel (3840 x 2160 rezolucija) sa 16:9 odnosom stranica sa 144Hz stopom osvežavanja za fluidnu igru.
10 bita sa 97% DCI P3
AORUS FV43U je 10-bitni ekran 97% pokrivenošću DCI-P3 prostora boja, nudeći bogati varijetet gradacije boja i veću preciznost.
VESA DisplayHDR 1000
Visoki dinamički raspon (HDR) proširuje raspon svetla ekrana tako da možete da uživate u ekskluzivnim HDR režimima koje nudimo da podignete nivo vaše igre i zabavnog iskustva!
SPACE AUDIO
Sa ekskluzivnim tehnikama ojačanja zvuka, AORUS FV43U vam predstavlja najčistiji i najmelodičnije iskustvo zvuka i nudi dodatne režime za igru ili bilo koju drugu zabavu.
VS FPS Film Koncert uživo
SINHRONIZACIJA STABILIZATORA NIŠANA
Unapređeni Aim Stabilizer može da smanji zamućenje pokreta i vertikalnu sinhronizaciju u isto vreme, značajno poboljšavajući vaše nišanjenje u FPS igrama!
BALANS CRNE BOJE
Balans crne boje produbljuje detalje tamne strane ekrana bez uticaja na druge oblasti ekrana. Omogućavanje ove opcije vam otkriva sve skrivene neprijatelje!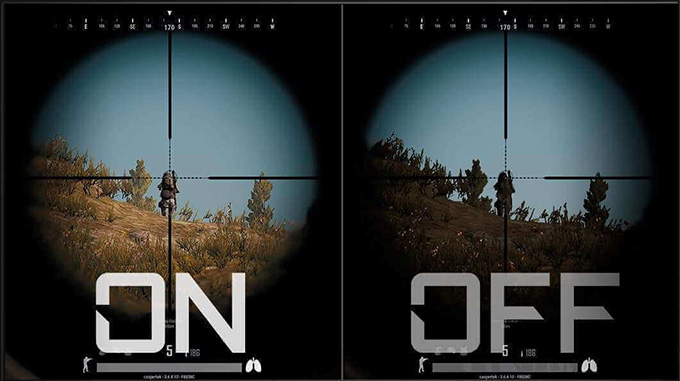 PIP/PBP
PiP/PBP funkcija vam omogućava da vidite različite video izvore prezentovane na jednom ekranu u isto vreme! Zaista je lako da gledate uputstvo za igru dok je igrate, vaša mala tajna da pobedite ostale!
KONTROLNA TABLA
Kontrolna tabla vam prikazuje kritične hardverske informacije u realnom vremenu. Bez obzira na scenario korišćenja, ona neće biti blokirana bilo kojom igrom. Čak je možete i prilagođavati, tako da prikazuje informacije koje su vam najbitnije!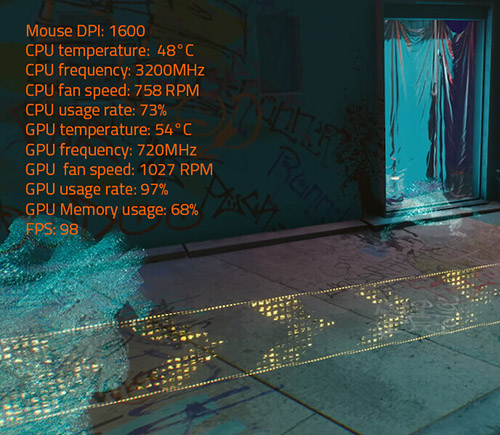 PRILAGODLJIVI NIŠAN
AORUS Nišan vam nudi nekoliko različitih opcija nišana, čak vam dozvoljava da sami nacrtate svoj nišan! Možete izabrati različite opcije, na bazi različitih igara i koristiti funkcijske prečice da ih brzo zamenite.
Tajmer i brojač
Tajmer vodi računa o vremenu koje ste proveli u igri, dok vam brojač pomaže da izračunate koliko je čega iskoristio neprijatelj ili neke druge brojive informacije.
KONTROLA BOJA PO 6 OSA
Ova mogućnost vam dozvoljava da podesite šest boja (crvenu, zelenu, plavu, cijan, magentu i žutu) individualno za precizniji prikaz raspona boja na monitoru.
KVM
KVM vam dozvoljava da kontrolišete više uređaja preko jedne tastature, videa i miša.
SAZNAJTE VIŠE
KONCEPT DIZAJNA
U AORUS dimenziji, sve se konstruiše digitalno. Svetla i šabloni su mapirani na proizvode sa efikasnim, slobodnim stilom. Dobro došli u eru digitalnog koda.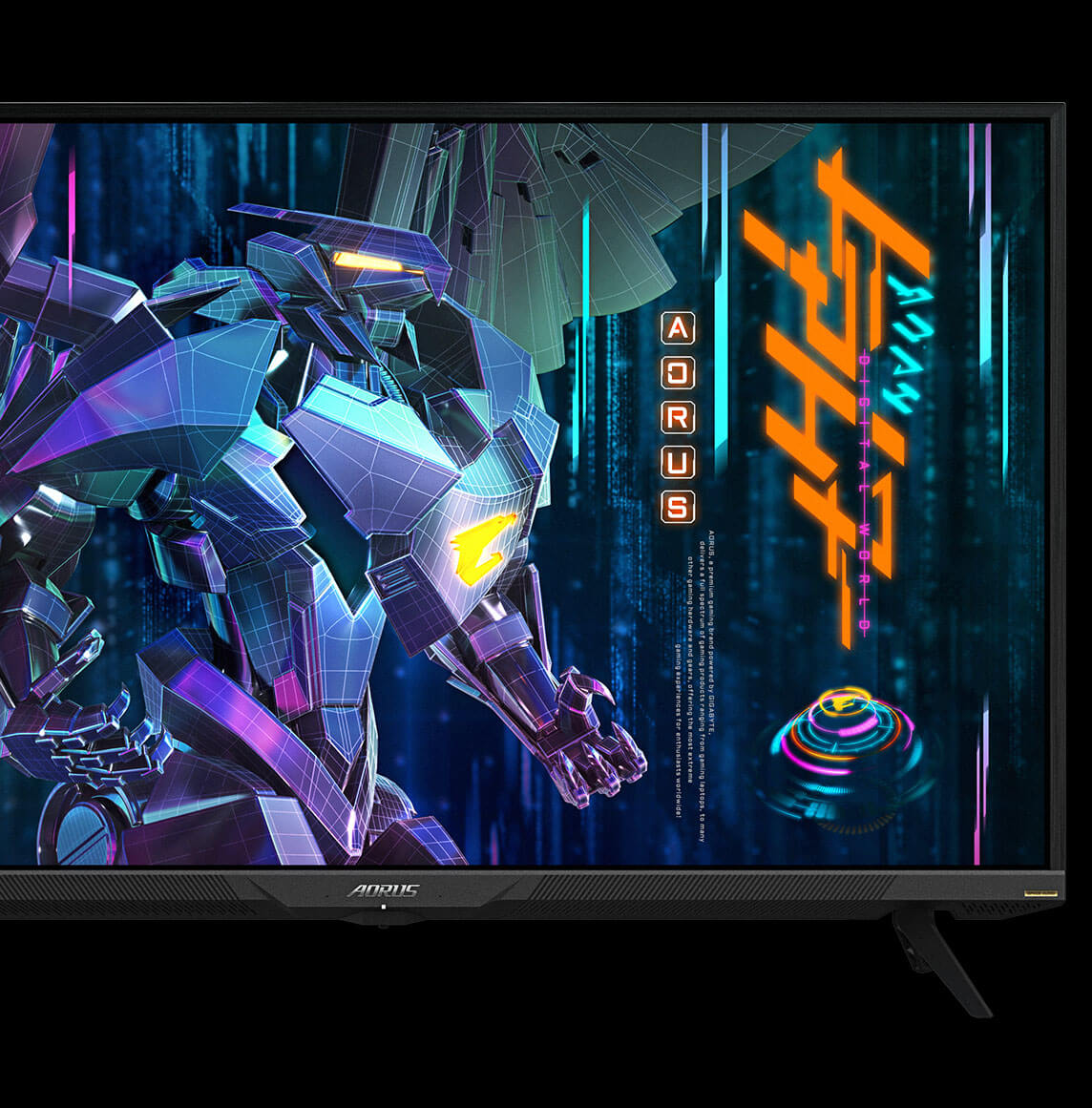 Bez treperenja
Sprečava naprezanje oka i povrede.
USB punjač
Super-brzi USB punjač obezbeđuje 5 V/1,5 A napajanja.
Ugrađena naponska ploča
Bez potrebe za glomaznim adapterom.
Podrška za zidno montiranje
Kompatibilan sa VESA interfejs standardom za montiranje – 200mm x 200mm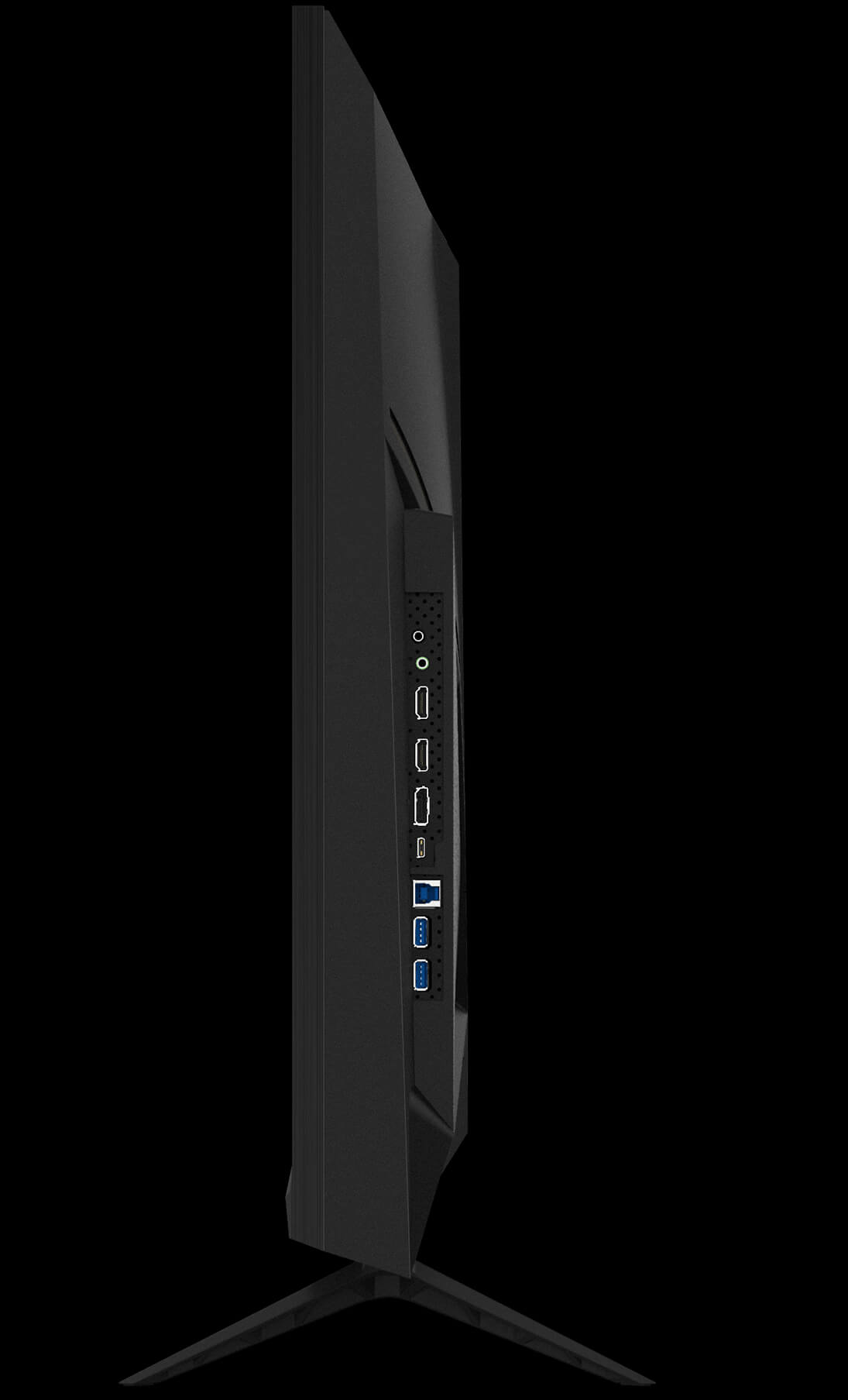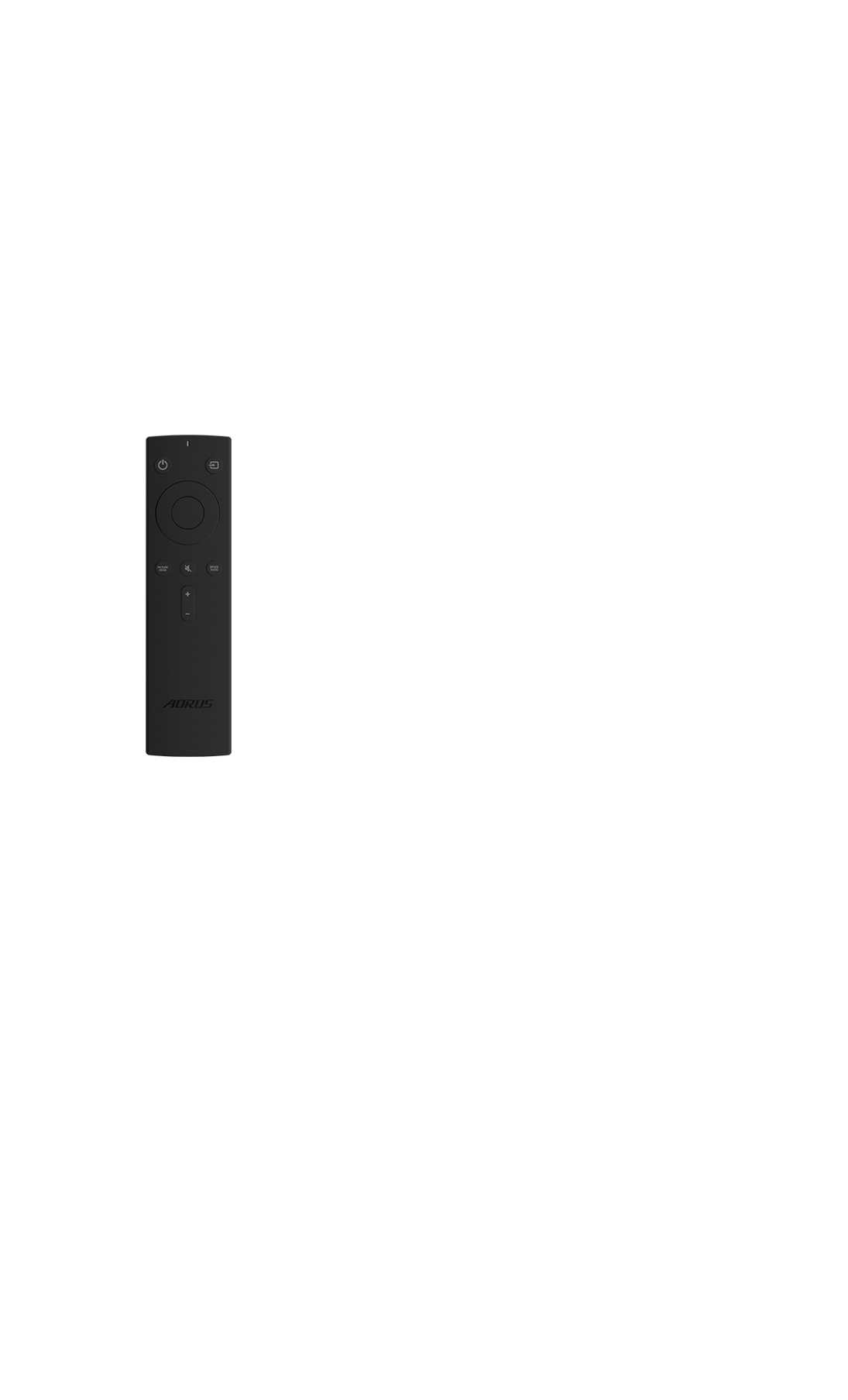 * Product specifications and product appearance may differ from country to country. We recommend that you check with your local dealers for the specifications and appearance of the products available in your country. Colors of products may not be perfectly accurate due to variations caused by photographic variables and monitor settings so it may vary from images shown on this site. Although we endeavor to present the most accurate and comprehensive information at the time of publication, we reserve the right to make changes without prior notice.