You may only add up to 5 items for comparison at one time.
Prvi KVM gejming monitor na svetu
Vreme je
Poslednja stavka na vašem gejming sistemu
Kao igrač koji je često u senci, monitor se često podcenjuje. Istina je da monitori kreiraju sinergetski efekat i omogućavaju najbolje performanse iz PC komponenata. GIGABYTE gejming monitori nude ultimativne specifikacije i kvalitet, tako da korisnici mogu zaista da uživaju u boljim performansama bez potrebe za ekstravagancijom.
Podržava Adaptive-Sync tehnologiju
Jedan za sve
KVM mogućnosti vam dozvoljavaju da kontrolišete više uređaja preko jedne tastature, videa i miša. Sa našim ekskluzivnim KVM tasterom, shvatićete da promena između uređaja nikada nije bila jednostavnija! Dok puknete prstima!
SAZNAJTE VIŠE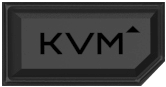 Performanse
1MS vreme odziva
Super brzo vreme odziva 1 ms za najglađe gejming iskustvo ikad!
Performanse
FHD & 144Hz
Visoka rezolucija i brzo vreme osvežavanja vam daju detaljni prikaz, visok kvalitet i fluidno gejming iskustvo!
Performanse
8-bitne boje, 95% DCI-P3
Fantastični prikaz boja i 95% DCI-P3 super široka paleta boja.
Karakteristike
Jednostavno, ali stilizovano
Svedeni izgled predstavlja jednostavnost filozofije dizajna GIGABYTE gejming serije, čvrsto postolje i mat završnica kreirana za funkcionalne i estetske mogućnosti koje mnogo toga dodaju ukupnim karakteristikama.
Gejming mogućnosti
OSD Pomoćnik
GIGABYTE OSD Pomoćnik vam omogućava da podesite opcije ekrana preko miša i tastature, dajući vam najjednostavniji način da prilagodite podešavanja monitora.
Gejming mogućnosti
Tajmer
Tajmer na ekranu će vam asistirati da pratite vreme koje je prošlo od početka partije.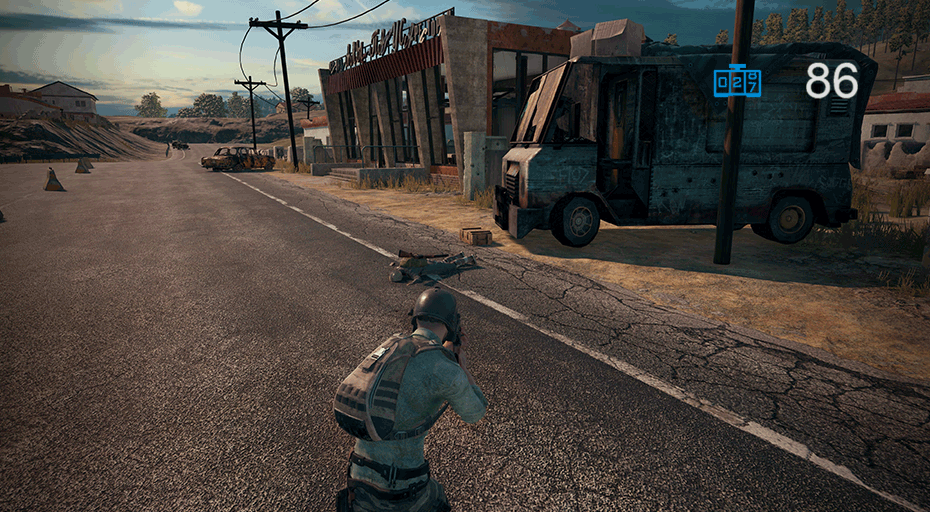 Gejming mogućnosti
Brojač
Gejming brojač će vam pomoći da jednostavnije izračunate vreme.
Gejming mogućnosti
Nišan
Ova mogućnost će vam omogućiti da prilagodite nišan kako biste poboljšali svoje nišanjenje tokom igre.
Gejming mogućnosti
Poravnanje
Funkcija poravnavanja ekrana će vam pomoći da savršeno poravnate vaš sistem sa više monitora.
Gejming mogućnosti
Stabilizator nišana
Ova mogućnost će smanjiti zamućenje usled kretanja, tako da imate bolju vizuelnu jasnoću, koja vam pomaže da pratite putanju metka ili da jednostavnije pratite svoju metu.
Gejming mogućnosti
Kontrolna tabla
Komandna tabla u realnom vremenu otkriva informacije o hardveru, uključujući CPU napon, radne taktove, temperature i slično. Najbolji deo je što one neće biti blokirane od strane bilo koje igre.
Gejming mogućnosti
Ekvilajzer crne
Ova mogućnost vam dozvoljava da imate više detalja u tamnim delovima bez prevelike ekspozicije svetlih delova u isto vreme.
Gejming mogućnosti
Auto-Update
Korisnici mogu bez muke da uživaju u najfinijem gejming iskustvu sa mogućnostima koje GIGABYTE neprestano razvija i unapređuje, omogućavajući dodatnu zaštitu vašem monitoru.
Praktično
Tehničke karakteristike
Bez treperenja
Sprečava naprezanje oka i povrede.
Nizak nivo plavog svetla
TÜV Rheinland sertifikat za zaštitu zdravlja oka.
Ergonomski dizajn
Savršeni ugao gledanja
GIGABYTE gejming monitor poseduje ekskluzivno postolje koje je ergonomski dizajnirano da omogući veliki raspon podešavanja visine i nagiba.

Ilustracija I/O portova monitora
* Sve slike na ovoj strani su tu samo zarad ilustracije.
* Product specifications and product appearance may differ from country to country. We recommend that you check with your local dealers for the specifications and appearance of the products available in your country. Colors of products may not be perfectly accurate due to variations caused by photographic variables and monitor settings so it may vary from images shown on this site. Although we endeavor to present the most accurate and comprehensive information at the time of publication, we reserve the right to make changes without prior notice.