Digital Twin | Digital Twin
A digital twin is a virtual representation of a real-life entity, such as a person, product, process, or system, which has been designed to mirror or simulate changes to the real-life entity. A set of virtualization tools, usually called a "digital thread", is used to maintain accuracy. Digital twins are an important part of Industry 4.0 and the
Internet of Things (IoT)
, as they can be used to oversee and manage a vast network of interconnected devices, as well as simulate the result of future actions to determine the best course forward.
It is worth noting that a digital twin is generally different from a virtual avatar in the "
metaverse
", a concept that has garnered a lot of attention due to the involvement of tech giants such as Meta (the company formerly known as Facebook) and Microsoft. A virtual avatar is usually a simplified virtual personification of the human user, by which the virtual world of the metaverse is experienced. A digital twin, on the other hand, is the detailed replica of a real-life entity, by which the real-life entity can be managed or experimented upon to forecast the result of future actions.
The advantages of building digital twins are numerous. Real-time monitoring and management of a piece of equipment, a production process, or even an entire energy grid can be made possible with digital twins. New changes can be tested on digital twins before being deployed in the real world. A clearer overview of things may offer new insights into how a product can be refined or how a process can be streamlined. Digital twins have already been widely used in such diverse vertical industries as manufacturing, retail, healthcare, and entertainment.
The backbone of an accurate and detailed digital twin is the server solutions housed in
server rooms
or
data centers
. GIGABYTE offers a broad range of server products that have already been used to create the digital twins of individuals, products, processes, or entire ecosystems.
Individuals: If you think about it, creating a virtual representation of yourself to try on clothes fits the definition of a digital twin. Among GIGABYTE's many solutions that "Bring Smart to Life" is the
Smart Fitting Mirror
, which is an O2O (online to offline) retail solution with integrated IoT hardware, 3D
ToF
cameras, and ULSee's 3D Virtual Try-On software. Users can generate digital twins of themselves and try on different outfits in a virtual simulation. The solution is connected to GIGABYTE's
cloud computing
servers, which can combine
big data
analysis with
AI
and
deep learning
to understand customer preferences and make better recommendations.
Products: In the automotive industry, aerodynamics engineers use "Computational Fluid Dynamics" (CFD) simulation software to analyze airflow distribution and surface pressure on the vehicle body, as well as other measurements such as road friction, load weight, and durability. This data is then used to redesign vehicle bodies to reduce wind resistance and fuel consumption.
A world-renowned automotive manufacturer
chose GIGABYTE's
H261-Z60
from the
H-Series of High Density Servers
to build an
HPC
computing cluster
for its vehicle design center to help simulate, test, and design their automobiles.
Ecosystems: "VPP4ISLANDS" is an EU-funded project that uses digital twins to replicate real-world power grids and simulate the implementation of renewable energy sources in isolated instances.
Spain's Institute for Cross-Disciplinary Physics and Complex Systems (IFISC)
, which contributes to the project, purchased GIGABYTE's
G482-Z54
from the
G-Series of GPU Servers
and
R282-Z91
and
R272-Z32
from the
R-Series of Rack Servers
to pit groundbreaking processing power against one of mankind's most pressing problems. The
parallel computing
capabilities of the G482-Z54, coupled with the versatility and reliability of the two Rack Server models, are a natural fit for this digital twin-related project.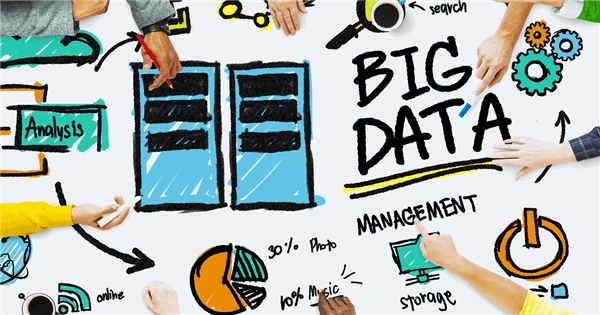 You may be familiar with the term, "big data", but how firm is your grasp of the concept? Have you heard of the "5 V's" of big data? Can you recite the "Three Fundamental Steps" of how to use big data? Most importantly, do you know how to reap the benefits through the use of the right tools? GIGABYTE Technology, an industry leader in high-performance server solutions, is pleased to present our latest Tech Guide. We will walk you through the basics of big data, explain why it boasts unlimited potential, and finally delve into the GIGABYTE products that will help you ride high on the most exciting wave to sweep over the IT sector.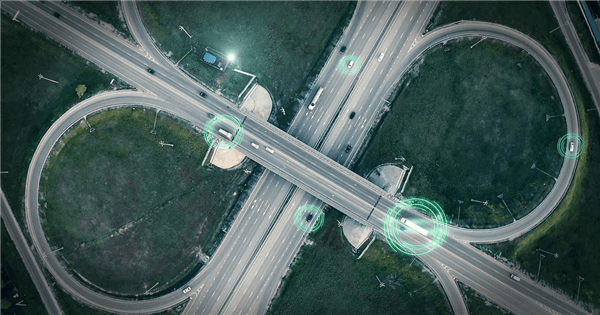 A team of scientists at NTU has adopted GIGABYTE's G242-P32 server and the Arm HPC Developer Kit to incubate a "high-precision traffic flow model"—a smart traffic solution that can be used to test autonomous vehicles and identify accident-prone road sections for immediate redress. The ARM-based solution gives the project a 200% boost in efficiency, thanks to the cloud-native processor architecture that "speaks" the same coding language as the roadside sensors, the high number of CPU cores that excel at parallel computing, the synergy with GPUs that enable heterogeneous computing, and the ISO certifications which make the resulting model easily deployable for automakers and government regulators alike.