Data Center
A data center is a facility that an organization uses for housing their IT equipment, including servers, storage, networking devices (such as switches, routers and firewalls), as well as the racks and cabling needed to organize and connect this equipment. This equipment also requires infrastructure to support it such as power distribution systems (including backup generators and uninterruptable power supplies) and ventilation and cooling systems (such as air conditioning systems or liquid cooling systems). A data center can range in size from a single room to a massive multi-warehouse complex.
In 2005, the American National Standards Institute (ANSI) and the Telecommunications Industry Association (TIA) published standard ANSI/TIA-942, "Telecommunications Infrastructure Standard for Data Centers", which defines four tiers of data centers by various levels of reliability or resilience. For example, a Tier 1 data center is little more than a server room, while a Tier 4 data center offers redundant subsystems and high security.
The core business and daily operations of almost all modern enterprises now require IT systems and computing power to support them, as well as store, manage and analyze the large amount of data they are gathering each day. Housing these systems in a centralized facility simplifies management and infrastructure efficiency, as well as making it easier to implement better reliability and security features.
Depending on their situation and requirements, an organization may choose to build and operate their own data center, house their server equipment in a data center owned and operated by a third party ("co-location data center"), or outsource all of their IT operations equipment and infrastructure to a third party provider ("cloud computing").
GIGABYTE is a leading supplier of server hardware used in data centers worldwide, including for some of the biggest companies involved in
HPC
(High Performance Computing) and cloud & web hosting services. Our product families include server systems for standard 19" racks based on a variety of CPU platforms (such as Intel Xeon, AMD EYPC and ARM) as well as 21" OCP Open Rack Standards compliant systems ("
RACKLUTION-OP
"), based on open-source design guidelines and specifications which aim to create more efficient, flexible, and scalable data center hardware.
GIGABYTE has also been working with a variety of data center liquid cooling infrastructure partners to help customers improve their data center
PUE
and reduce power consumption, including developing compatible products and solutions for direct-to-chip liquid cooling (liquid to liquid and liquid to air), one-phase oil immersion cooling, and
two-phase liquid immersion cooling systems
.

As environmental protection is becoming a pressing issue in recent years due to climate change and global warming, data centers – which traditionally consume a huge amount of electricity – are being designed to better meet the goals of energy efficiency and carbon reduction. When a national aerospace center in Europe wanted to expand their data center, with a requirement for servers that could maintain normal operation in an ambient temperature environment of 40°C without the need for air conditioning systems, GIGABYTE's server team provided a solution with Hyper-Converged Infrastructure (HCI), combining compute, storage and networking into a single system, and equipped with liquid cooling technology to successfully overcome the harsh high temperature environment, enabling the data center to efficiently process an enormous amount of space-related research data within a limited space.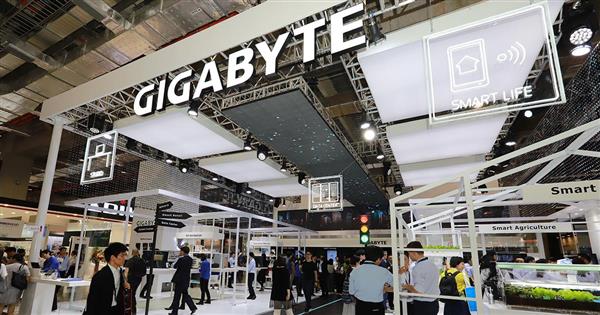 We can't take you to the future with a post, but we can take you to our GIGABYTE booth, and show you what we have on display this year.