Enterprise Applications for the AMD Ryzen™ 7000 Series Desktop Processor
Endless possibilities with an entry-level server that is cost-effective and supports desktop processors.
A Wealth of Enterprise Potential in a Consumer Platform
AMD Ryzen 7000
series processors deliver value and performance, and they are being used beyond their traditional application as a desktop PC at home or at work for productivity or gaming. Instead, they are a perfect fit upon GIGABYTE platforms for the AMD AM5 platform, and they will be used in workspaces, telecommunications cabinets, and dedicated hosting applications, to name a few. These unique GIGABYTE solutions take an AMD Ryzen 7000 series desktop processor and surround it with enterprise-class features, such as support for ECC memory and 10Gb/s LAN ports. Since these solutions are a blend of enterprise and desktop platforms, you can expect to have greater control of your system because these GIGABYTE offerings have an onboard Baseboard Management Controller (BMC) for remote monitoring and management via an IPMI interface. Adding to the value proposition, GIGABYTE also provides its own software for out-of-band management without an additional license fee.
The Future of Ryzen™ Processors
AMD Ryzen™ 7000 Series processors are the first generation of CPUs on the new AMD Socket AM5 platform, and GIGABYTE has motherboards, workstations, and servers to support them. The processors are built with AMD "Zen 4" architecture that includes high-speed DDR5 memory, high-throughput PCIe 5.0 lanes, and hyper-efficient 5nm manufacturing. With the latest technologies and advanced features, the AMD Ryzen 7000 processors deliver a fresh user experience. They can easily handle compute heavy workloads, yet they are diverse enough that users can find an optimal choice whether that be for enterprise or consumer applications where performance, productivity, and efficiency matter.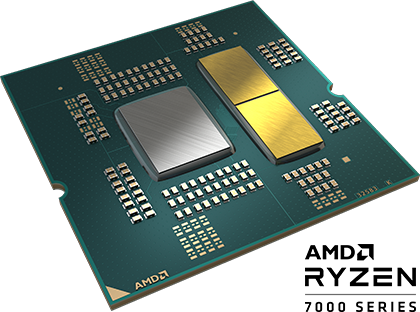 Select GIGABYTE for the AMD Ryzen™ 7000 Platform
Performance

Up to 16 cores and 32 threads, the AMD Ryzen CPU can reach its potential in GIGABYTE platforms, including servers that support a dual-slot GPU.

Cost-effective

Providing many choices of compelling compute servers allows for customers to buy the features that they need and do so at an optimal price.

Ease of Administration

GIGABYTE servers come with GIGABYTE Management Console for IPMI management. Using a web based browser remotely is key to simplifying management.

Continuous Operation

Systems are rigorously designed and tested to ensure downtime will not occur. Customers have come to expect stable performance around the clock.

Energy Efficiency

Our engineers have baked in features to achieve higher efficiency by customizing fan curves and by the choice of PSU -Titanium or Platinum.
What Makes a Ryzen Server?
Designed and ready for rack installation
Onboard Baseboard Management Controller (BMC) for remote management
Redundant Platinum rated power supply units for high efficiency
Support for ECC memory to ensure stability and prevent memory loss
Hot-swappable SATA bays allow drives to be quickly removed or exchanged for another
GIGABYTE includes software and a management platform with no additional license fee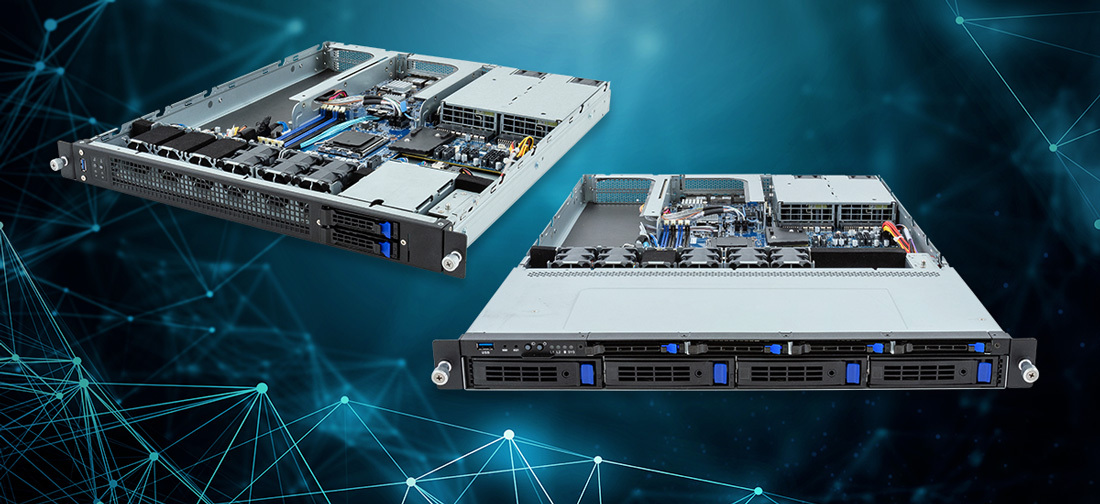 New Enterprise-grade Solutions
【FAQ】 Why buy an enterprise platform instead of one of the consumer boards? And why GIGABYTE?
First, all our GIGABYTE server products for the AMD Ryzen CPU have a BMC chip for IPMI management and monitoring. You can access your system from anywhere and manage things like power state or make OS changes. A consumer motherboard lack this important feature. Also, other companies may require using an add-on card to add a BMC to the system, but GIGABYTE has it on-board. Second, our products support ECC memory for stability and to avoid data corruption. Expect more.
【FAQ】 Where can I buy a GIGABYTE server or motherboard for AMD Ryzen 7000 processor?
Visit our
Where to Buy
page to learn about options based on regions across the world. Input your country, product, and type of seller. We have many ways to buy our products: GIGABYTE directly, a reseller, a system integrator, distributor, and more from our Where to Buy page. When all else fails, email us directly to reach our sales: server.grp@gigacomputing.com
【FAQ】 Are these systems futureproof? Can I update the platform?
The AMD AM5 platform supports Ryzen 7000 series processors, and it will support the successor to it. (Possibly called the 8000 series). So, you can use either generation of processor on one of these GIGABYTE boards or servers.
【FAQ】 Why are there different revisions of the servers?
We create additional SKUs when there is a difference in components used (such as brand of BMC) or CPU compatibility. For example, look at the R133-C11 that has revisions: AAG1 and AAB1. The "default" model, AAB1, has an 80+ Platinum power supply. However, the AAG1 has a Titanium one instead. The revisions reflect this difference.