BRIX Extreme / Ultra Compact PC kit
Classic BRIX extreme chassis design, tall version
New AMD Ryzen™ 5 7535U mobile processor
AMD Radeon™ 660M Graphic
New 2.5G LAN + Wi-Fi 6E module
4x 4K outputs, 2x HDMI, 1 mini DP and 1 USB4 type C DP all support 4K resolution
Up to 7 USB ports (up to 4 front + 3 back)
1 x 2280 M.2 SSD slot and 1 x 2.5" HDD/SSD slot
TPM security chip available
VESA mount support (bracket included)

* Barebone products do not include the operating system.
* Product may vary based on local distribution.
* Wireless module inclusion may vary based on local distribution.
AMD Ryzen™ 7040U and 7035U Series
Ultimate Mini PC

New Modular Chassis
Performance
Low Noise
Upgrade Kit
BRIX Extreme (AMD) Series - Uncompromised Performance
A faster performance core means getting dedicated tasks done faster and easier. More efficient cores mean better multitasking.
Cinebech R23
45% Performance Increase
12% Performance Increase
A faster performance core means getting dedicated tasks done faster and easier. More efficient cores mean better multitasking.
Geekbench 5
Multi Core
41% Performance Increase
With AMD Redeon graphics and best-in-class connectivity, you can enjoy a modern platform with support for the latest technologies.
3D Mark
Time Spy CPU
28% Performance Increase
Previous
Next
Superior Low Noise
Thanks to the new thermal and firmware design, we are now able to have our new 2023 BRIX as one of the lowest noise mini PCs in the market. There are three levels of power plan settings in the BIOS (Quiet/Standard/Performance). Users can find the noise level is very suitable for all applications. In standby mode the noise generated is 20dB, and at 100% CPU load it just shy of 40dB.
Noise Level
Idle/Standby (15W)
20dB = Calm breath
Heavy Load (25W)
30dB = A quiet room or whisper
Boost Mode (37.5W)
<40dB = Average office room
environment
New Upgrade Kit
The all-new 2023 BRIX offers two paths for upgrading either storage and/or networking. The storage capacity can increase with an additional M.2 SSD. Additionally, the kit can add to the networking capabilities with a second LAN port and a new RS232 port.
AMD
Connectivity
Output
DDR5
VESA
AMD Ryzen™ 7035U and 7040U series Mobile Processors
Embracing the groundbreaking Zen4 architecture and manufactured at a remarkable 4nm, these processors harmonize flawlessly with the latest DDR5 JEDEC standard, enabling memory speeds to soar to an impressive 5600 MHz. Experience a surge in performance, surpassing AMD's previous mobile processors. Witness over 40% improvement in CPU performance compared to the AMD 5000 series, and a dazzling 30% enhancement in graphics performance. For the 7035U series, experience the brilliance of AMD Zen3+ architecture on a 6nm process, further amplified by DDR5 technology. Enhanced multi-tasking and smart power management ensure seamless productivity on the move, preserving long-lasting battery life. Choose your BRIX Extreme performance from the exceptional AMD Ryzen™ 3 7335U to the commanding AMD Ryzen™ 7 7840U, tailored to your needs.
Leadership Performance
Winning performance and accelerated multitasking in mainstream thin & light miniPC
Incredible Battery Life
Stay on the move with smart power management features designed to give you the longest possible time unplugged.
A Proven, Modern Platform
Supports modern technologies and experiences to keep your platform current for years to come.
Connecting the Future
The GIGABYTE BRIX with AMD Ryzen™ 7035U series offers a plethora of available connections. All models provide multiple ports, from Type-C connection all the way to AC Wi-Fi connectivity to 4x monitor outputs, able to cover the needs of a business all the time.
USB Type-C Connector
& Network Connectivity

Cable management-New
Modularize Chassis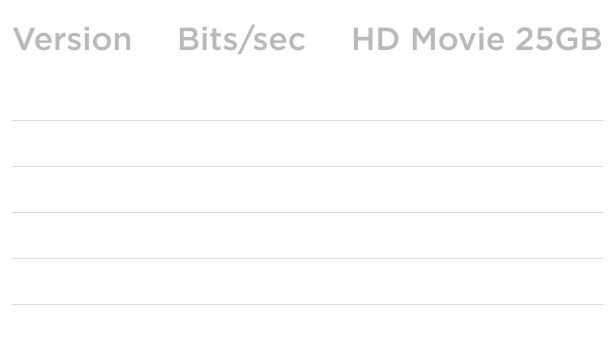 Quad Display Support (4x4K)
The GIGABYTE BRIX with AMD Ryzen™ 7035U series supports up to 4 independent displays, through its 4x HDMI ports, with 4K resolution, giving users the flexibility to configure their working environment without any limitation.
4 x 4K output

HDMI 2.1

Native cinematic 21:9 ratio

This unlocks the potential for users to transfer multiple video streams, as well as a native cinematic 21:9 ratio (which most movies are shot in), offering the best visual experience for viewers.
DDR5 4800MHz Support
DDR5 4800 offers blazing speeds at 4800MHz, surpassing DDR4 by multiple folds. It delivers faster data processing, effortlessly handling large data loads. With higher memory density, DDR5 accommodates more memory per module, catering to the demands of large datasets and memory-intensive applications. Introducing an innovative low-power mode, DDR5 intelligently adjusts voltage and clock frequencies, reducing energy consumption while maintaining high performance. With features like Error-Correcting Code (ECC) and self-testing, DDR5 ensures immediate detection and correction of memory errors, providing stable and reliable performance for critical tasks and demanding applications. Designed for future compatibility, DDR5 ensures long-term scalability and support. Upgrade to DDR5 4800 for unparalleled speed, massive capacity, energy efficient, and unwavering reliability, empowering your system with exceptional performance.
VESA Support
Bundled with a VESA bracket, the GIGABYTE BRIX™ can easily be mounted behind a monitor or HDTV, offering a simple and effective way to turn any VESA-compliant display or TV into a full-featured PC or digital signage unit.
Home PC
Vertical
Markets
Graphic
Powerhouse
Commercial
Office
Digital Life
Small Outside Powerful Inside
Challenging the essence of how we define a desktop PC, GIGABYTE engineers have developed an ultra compact PC with pure black, stylish chassis design. Ideal for a broad range of computing applications at home or in the office, the BRIX expounds sheer simplicity and convenience. With a broad choice of processors covering the entire performance spectrum, the BRIX sets a new standard for desktop miniaturization that makes it perfect as a discreet HTPC/multimedia hub, an ultra-low power PC for the family, an office PC, or as a digital signage unit.
The Perfect
Compact Home PC
Living Room
Bedroom
Kitchen
Study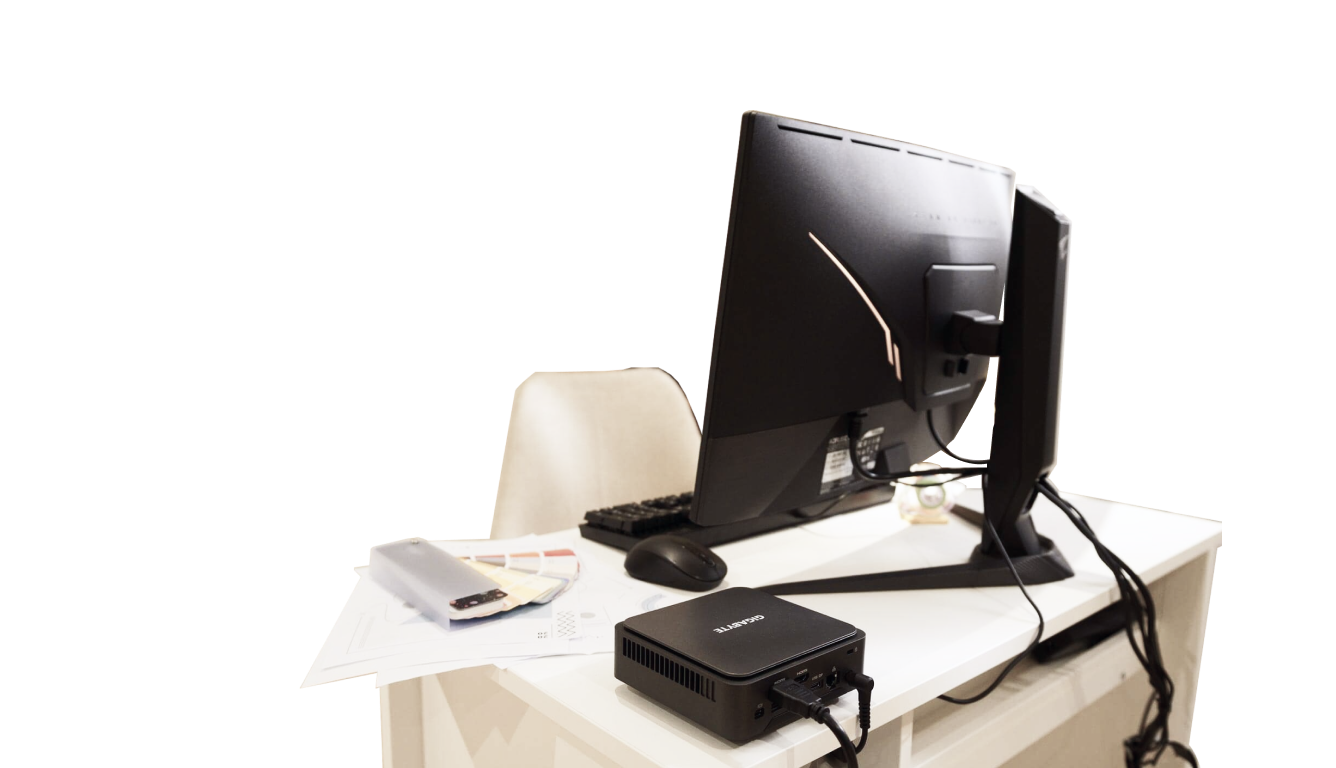 Vertical Markets
School
University computer labs
Libraries
Hospital / Medical equipment
Governmental
Graphic Powerhouse
Play the latest online game
Multimedia production
Video editing
3D design
Powerful Commercial
Applications
Factory testing machine
Bank ATM system
Gaming equipment
Vending machine
Security system
At the Office
Meeting room device
Workstation
Studio
Freelance office space
Simpler and Smarter
Digital Life
Shopping mall signboard
Scoreboard system
Split-flap display
Indoor / Outdoor LED Display
Face perception
Product Pictures
Tall Version
139.1x 134.2 x 50.06mm- 0.87L
The Perfect Solution for Windows 11 TPM 2.0 Support
Windows 11 is the latest operating system from Microsoft®, featuring dozens of exciting new functions and Android app support that effectively improve productivity, system security, and gaming performance. However, many users may be confused about whether they need TPM 2.0 support to upgrade to Windows 11. In fact, TPM 2.0 hardware is not a requirement to pass TPM 2.0 verification. GIGABYTE BRIX™ mini-PCs are not only known for our world-renowned durability but also for our leading role in product design, especially when it comes to TPM 2.0 support in the BIOS. Many GIGABYTE Intel® and AMD BRIX™ Mini PCs can pass TPM 2.0 verification for Windows 11 simply by enabling the TPM-related function in the BIOS. Intel-based chipsets (12th, 11th, and 10th Gen Core i processors) and above platforms will feature firmware-based fTPM functions, while AMD models will load with a hardware TPM chip. With this advanced BIOS setting, GIGABYTE BRIX™ mini-PCs can pass TPM 2.0 verification for Windows 11, preventing TPM 2.0 support from becoming an issue for users during system upgrades.
* Product specifications and product appearance may differ from country to country. We recommend that you check with your local dealers for the specifications and appearance of the products available in your country. Colors of products may not be perfectly accurate due to variations caused by photographic variables and monitor settings so it may vary from images shown on this site. Although we endeavor to present the most accurate and comprehensive information at the time of publication, we reserve the right to make changes without prior notice.