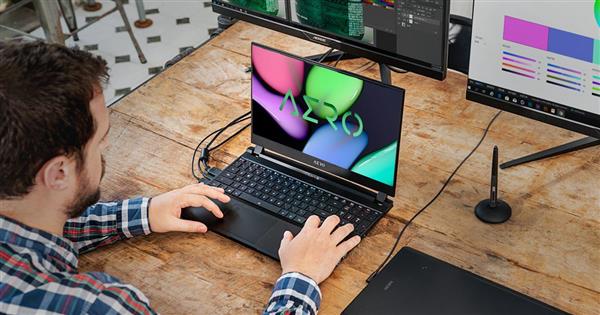 This article will take a closer look at two usage example, one is for the production crew for YouTubers and the other is for photographers. Let's see how the all-new AERO 15 OLED can assist these creative professionals achieve their goals quickly and effectively.
As environmental protection is becoming a pressing issue in recent years due to climate change and global warming, data centers – which traditionally consume a huge amount of electricity – are being designed to better meet the goals of energy efficiency and carbon reduction. When a national aerospace center in Europe wanted to expand their data center, with a requirement for servers that could maintain normal operation in an ambient temperature environment of 40°C without the need for air conditioning systems, GIGABYTE's server team provided a solution with Hyper-Converged Infrastructure (HCI), combining compute, storage and networking into a single system, and equipped with liquid cooling technology to successfully overcome the harsh high temperature environment, enabling the data center to efficiently process an enormous amount of space-related research data within a limited space.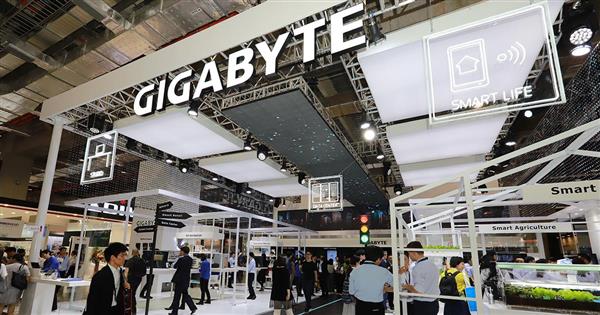 We can't take you to the future with a post, but we can take you to our GIGABYTE booth, and show you what we have on display this year.
GIGABYTE can now offer various server platforms with liquid cooling technology, such as direct-to-chip liquid cooling (liquid to liquid or liquid to air), one-phase oil immersion or two-phase liquid immersion technologies. Liquid cooling systems can support a greater density of CPUs and GPUs, enabling better compute performance in a given amount of space, as well as helping customers to reduce their power consumption for cooling infrastructure, to achieve a better data center PUE.
GIGABYTE has joined forces with Allied Control and 3M to offer a Two-Phase Liquid Immersion Cooling solution, allowing customers to drastically reduce their data center energy consumption and improve Power Usage Effectiveness (PUE), radically reducing operating costs and environmental impact.
A showcase of smart solutions that will propel 5G technology advancement.