Advanced
Did You Know? GIGABYTE's Servers Are Helping to Launch Europe's Space Ambitions

As environmental protection is becoming a pressing issue in recent years due to climate change and global warming, data centers – which traditionally consume a huge amount of electricity – are being designed to better meet the goals of energy efficiency and carbon reduction. When a national aerospace center in Europe wanted to expand their data center, with a requirement for servers that could maintain normal operation in an ambient temperature environment of 40°C without the need for air conditioning systems, GIGABYTE's server team provided a solution with Hyper-Converged Infrastructure (HCI), combining compute, storage and networking into a single system, and equipped with liquid cooling technology to successfully overcome the harsh high temperature environment, enabling the data center to efficiently process an enormous amount of space-related research data within a limited space.
On the 50th Anniversary of the Moon Landing, Space Research is Booming
Giving the Aerospace Center a Helping Hand for Large, Complex Computing Workloads

Overcoming The Project's Challenges
The Future Trend of Data Centers: Energy Conservation & Improved Space Utilization Efficiency
An Immersion Cooling system uses a non-conductive dielectric fluid to assist the server with heat dissipation.
A Direct Liquid Cooling system uses liquid in heat-dissipation pipes to remove the heat from the server.
Efficiency Has Reached New Heights Now That More Scientists Can Perform Their Work
GIGABYTE is Committed to Helping the Aerospace Center Save Energy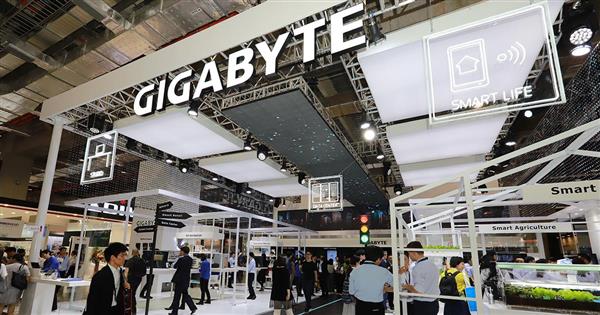 We can't take you to the future with a post, but we can take you to our GIGABYTE booth, and show you what we have on display this year.
GIGABYTE can now offer various server platforms with liquid cooling technology, such as direct-to-chip liquid cooling (liquid to liquid or liquid to air), one-phase oil immersion or two-phase liquid immersion technologies. Liquid cooling systems can support a greater density of CPUs and GPUs, enabling better compute performance in a given amount of space, as well as helping customers to reduce their power consumption for cooling infrastructure, to achieve a better data center PUE.
AIoT: a combination of AI (Artificial Intelligence) and IoT (the Internet of Things), has recently become a hot topic, but what practical applications and benefits are directly relevant to our daily work and personal lives? The real value of adopting AIoT technology not only lies in its ability to reduce labor costs, but also in the large amount of data that is accumulated in the background, which can be analyzed to generate business insights and enable intelligent decision making. Deploying AIoT technology into your organization is not an easy task, but GIGABYTE can help – providing solutions for facial recognition and data analysis systems that can quickly guide your company to enable intelligent digital transformation.