Você possui no máximo 5 modelos para comparação! Exclua alguns modelos antes de adicionar.
Features
Stylish RGB Light on Black Tempered Glass Front panel
With RGB LED Switch and 2 USB 3.0 on I/O Panel
Full-Size Black Tempered Glass Side Panel
PSU Shroud Design
Detachable Dust Filter
Liquid Cooling Compatible
* As especificações e design do produto podem diferir de país para país. Recomendamos que você verifique com seus revendedores locais as especificações e a aparência dos produtos disponíveis. Cores de produtos podem não ser perfeitamente precisas devido a variações fotográficas e configurações de monitor. Nos esforçamos para apresentar as informações mais precisas e abrangentes no momento da publicação, porém reservamos o direito de fazer alterações sem aviso prévio.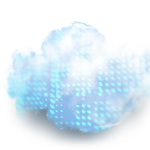 COMPUTEX
2022