Advanced
2019 CES Recap

A showcase of smart solutions that will propel 5G technology advancement.
Software Defined Storage Appliance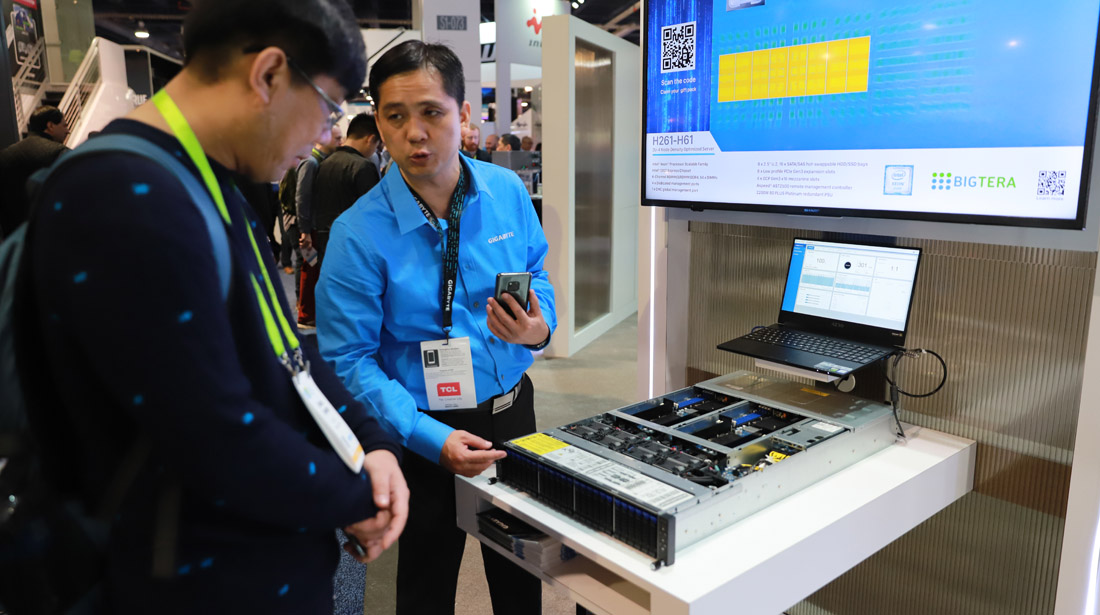 Aero 15 Laptops For Gaming & Content Creation
AMD EPYC Servers for Hyper-Converged Infrastructure
Marvell ThunderX2 Arm Server
A world-renowned automotive manufacturer uses Computational Fluid Dynamics (CFD) simulation software, analyzing huge amounts of data to optimize the design of their vehicles. They selected GIGABYTE's high density multi-node servers to build a high-performance computing cluster for their vehicle design center, making the most efficient use of the limited space available to deliver maximum computing power to their aerodynamic engineering team.
GIGABYT will illustrate the key functions and applications that made 5G a highly anticipated technology evolution, and the pivotal role MEC (Multi-access Edge Computing) plays in bringing 5G into our lives. Let's take a digital tour to experience the splendid 5G future, enabled by GIGABYTE's edge computing solutions!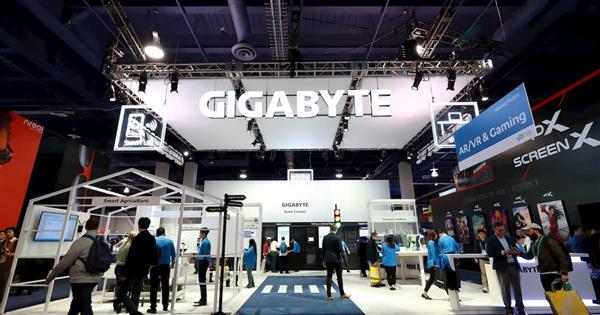 Our CES booth is luminously lit to disseminate a futuristic aura, and live at the booth are tech demos available for visitors to touch and experience. On the show floor are our product experts providing insights and sharing technology experience. Let's take a look at how you can find your smart innovations in GIGABYTE's solutions!