3rd Gen Intel Xeon Scalable Server Solutions
Continuous stability, reliability, and performance are expected as Intel Xeon processors continue to be chosen for breakthrough applications.
Where Compute Reigns
Intel has made incredible advances with its 40+ SKUs of 3rd Gen Intel Xeon Scalable processors. Higher core count, PCIe 4.0 support with up to 64 lanes per socket, increase in memory bandwidth and total system memory per socket, as well as AI and security boosts have been added while maintaining a competitive price to make these servers an excellent choice for upcoming new sever builds or legacy servers looking to upgrade from prior generations. GIGABYTE servers and Intel Xeon Scalable Processors deliver incredible performance from edge to data center with incredible gains in I/O throughput and workload demands that need high performing CPUs with large, optimized, memory configurations.
Why 3rd Gen Intel Xeon Scalable Server Solutions
Enhanced I/0

Support for PCIe 4.0 allows for double the throughput of PCIe 3.0 for fast and large data transfers. Also, 64 lanes per socket, with up to 128 lanes in a DP configuration, for fast data transmission from CPU to GPU, accelerator or storage.

CPU Performance Boost

Now up to 40 cores per socket with greatly improved IPC on Intel's 10nm architecture. Also, an additional UPI lane is added for up to 11.2GT/s for a low latency interconnect between CPUs in a two socket system.

Next Gen Memory

Support for DDR4-3200 (1DPC or 2DPC). 8 channel memory has been added with up to 16 DIMMs per socket delivering up to 4TB of system memory via usage of 256GB DDR4 DIMMs. Additionally, 2/4/6/8-way interleaves for optimal configurations.

Arrival of Intel Optane PMem 200 Series

Optimized for improvements in latency while increasing system memory up to 6TB per socket as a mix of PMem and DDR4. The 200 Series also has support for memory mode to expand capacity and app direct mode to act as fast flash storage.

Next Level Security

New instructions and architecture deliver a high level of cryptographic operations for data privacy and protection. Cryptographic accelerators speed up encryption protocols. And improvements in software guard extensions and memory encryption have been added.

AI Acceleration

AI inference and training are enhanced with DL Boost Technology for greater business, operational, and security insights. Applications include image classification, speech recognition, language detection, and object detection.
GIGABYTE Powerful HPC Server Solutions with Intel
By building around the new Intel Xeon Scalable processor, GIGABYTE has created a server portfolio to address all applications that demand a high-level of parallel or serial processing. For GPU-centric workloads are the G-series servers. For high-density CPU applications with 8 CPUs in a 2U server the H-series exists, and we will look at an example of each in the video presentation.
GIGABYTE 3rd Gen Intel Xeon Scalable Server Solutions
GIGABYTE servers and Intel Xeon Scalable Processors deliver incredible performance from edge to data center with incredible gains in I/O throughput and workload demands that need high performing CPUs with large, optimized, memory configurations.
GIGABYTE's servers provide flexibility in selecting high performance computing systems
GIGABYTE's servers provide flexibility in selecting high performance computing systems and better cost-effectiveness, as well as they ensure the reliability and operational efficiency once the products are implemented. Customers only need to focus on their core businesses' innovation as we provide them with support and products for the digital transformation.
How to Build Your Data Center with GIGABYTE?
Our modern digital age would not be possible without data centers—physical facilities where organizations keep applications and information on a matrix of IT equipment, including computing, storage, and networking devices. Every time you send an email at work; place a purchase on an ecommerce website; scroll through your social media feed—chances are, there's a data center out there somewhere, doing all the heavy lifting on the other end of the intangible line.
You May Be Curious?
High performance computing has a critical role to play in modern-day scientific research. The College of Science at National Taiwan Normal University anticipated the importance and rapid development of HPC. It purchased GIGABYTE servers to establish the Center for Cloud Computing on its campus, with an eye towards completing research projects more quickly and cultivating professionally trained experts in the field.
Over the last 15 years, High Performance Computing (HPC) has always been one of the fastest-growing IT markets with growth higher than the year-over-year growth of online games and tablets. HPC is done primarily by using many processors or computers within a cluster and executed with the application of a parallel algorithm. By dividing tasks with large data into subsets based on certain rules, scientists are able to compute with different proces- sors or nodes within a cluster before eventually compiling the results with a significant reduction in computational time.
GIGABYTE Technology, (TWSE: 2376), an industry leader in high-performance servers and workstations, today announced over 20 new servers and server motherboards ready for the one- or two-socket design of the 3rd Gen Intel Xeon Scalable Processors.
【FAQ】 Where can I buy a GIGABYTE server or motherboard?
Visit our
Where to Buy
page to learn about options based on regions across the world. Input your country, product, and type of seller. We have many ways to buy our products: GIGABYTE directly, a reseller, a system integrator, distributor, and more from our Where to Buy page. For further questions you can email us directly: server.grp@gigacomputing.com
【FAQ】 How long is GIGABYTE's server product warranty?
The warranty period and duration for GIGABYTE's server motherboards and barebones servers is dependent on many factors. Confirm with your seller. If it was GIGABYTE then contact us, if not then ask the seller.
【FAQ】 If my GIGABYTE server products are out of warranty, are there any repair options available?
First, in order to confirm your product isn't still under warranty, you can submit an online RMA request and we can check for you. In the even that the warranty has expired, we do offer repairs at minimal costs. Visit our Service/Support site to learn more:
https://www.gigabyte.com/Support
Intel Paves the Way for Advancements
Intel was founded in 1968 and shortly after Intel's first sale of microprocessors occurred in 1971. Since then Intel has been at the forefront in advancements in CPU technology. Now Intel has been given the prestige of being the world's largest semiconductor manufacturer and offers diverse processor options for use in PCs to enterprise servers.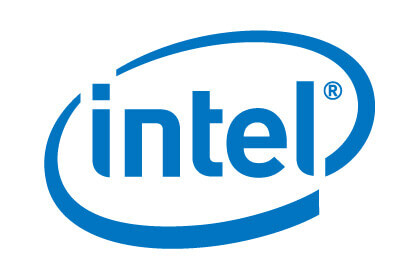 * For services and supports, please visit
eSupport
.