ThunderX2: GIGABYTE's Innovative ARM Server Offering
GIGABYTE @ COMPUTEX 2018 DAY 5 SPECIAL FEATURE
2018/06/09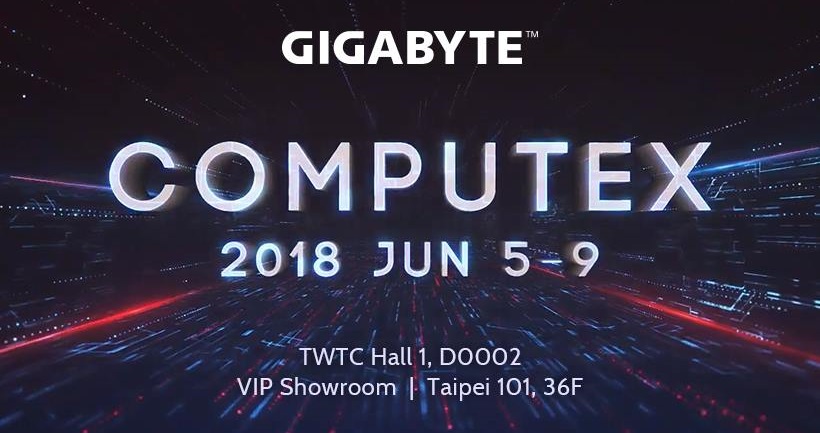 COMPUTEX Taipei, 9th June 2018 - GIGABYTE is striving to continuously increase the options available to our customers for their data center infrastructure. One of these has been our range of innovative ARM systems, developed in partnership with Cavium. GIGABYTE is now getting ready to release a new series of server systems based on the ThunderX2 SoC, Cavium's second generation of Arm v8-A Soc processors for next generation data center, cloud and high-performance compute applications. As a prelude to this release, GIGABYTE will exhibit a collaborative effort with Cavium as one of our featured products at COMPUTEX 2018, the ThunderX2 Workstation, an innovative platform suitable for ARM software development.
Photo courtesy of Serve The Home
Recently Sunil Kaul, Regional Director of Asia-Pacific & Japan Sales at Cavium, visited GIGABYTE HQ and talked with Etay Lee, the Vice President and General Manager of GIGABTYE's Network & Communications Division, to talk about GIGABYTE's partnership with Cavium and the ThunderX2. Here are some key takeaways from their discussion:
(Sunil): Gigabyte has been a key system vendor in the ARM server market for many years. What are the key motivations for Gigabyte's commitment to this market? How has Gigabyte benefited from this commitment?
(Etay): The ARM architecture is used in millions of handheld and IoT devices. As a pioneer in the development of ARM servers, our goal is to create a seamless front-end / back end connection using the same system architecture, to make things easier for software developers. And as a pioneering supplier in the ARM server market, GIGABYTE has gained a lot of industry attention, giving us many opportunities to not only to collaborate with but also establish good relationships with many different ecosystem players.
What are the upcoming products of Gigabyte based on Thunderx2? And since ThunderX2 delivers differentiated features such as high core count, multi-threading, increased memory channels and significant IO compared with competing x86 offerings, tell us how these capabilities expand your market opportunities?
We will start shipping our R-Series 1U/ 2U 2-socket ThunderX2 platforms to the market (R181-T90 and R291-T91) in the third quarter of this year. This series is based on the concept of mainstream rack-optimized servers that provide an optimal balance of compute, network and storage, perfect for an enterprise to handle their ERP, CRM or database workloads. In the following quarter (Q4 2018), we will reveal our H-Series Hyper-Converged ThunderX2 platforms, which benefit from TX2's high core and thread counts to offer a greater price / performance ratio than x86 to cloud service providers.
Photo courtesy of Serve The Home
What are some examples of differentiation that ThunderX2 enables for your system design that other architectures do not?
The TX2 is a system on chip with integrated I/O and memory controllers. This creates more available space that allows GIGABYTE to leverage ThunderX2 strengths of higher I/O and memory channels. Also our design benefits from a better airflow tunnel to optimize system cooling.
GIGABYTE has helped to enable access to ARM based reference systems (such as the ThunderX2 Workstation) for many software developers and open source communities. What have been the benefits to GIGABYTE in driving this enablement? How has it impacted your end user engagements?
GIGABYTE is committed to the development of TX2 platforms, and we not only want to make the platforms available in the market, but also to make them workable, to allow customers to enjoy the architecture's strengths and benefits. Our contributions to the community can therefore allow the ecosystem to gain maturity, and helps generate more and more interest from customers in the platforms, not only for concept proofing but also interest in mass deployment.
GIGABYTE and Cavium have had a strong partnership for many years. What are some of the key elements that Cavium brings to the partnership with GIGABYTE? How does Cavium help GIGABYTE accomplish your product and market objectives?
Both GIGABYTE and CAVIUM share responsibility to help enlarge the ecosystem and application environment for these platforms. Therefore, we have established a close partnership, sharing insight of market trends, customer requirements and market feedback. This good co-operation allows us to understand better our customers, and to move in the same direction to develop future products that precisely fit to the needs of the market.
For more information on GIGABYTE's upcoming ThunderX2 server products, please visit GIGABYTE's booth during COMPUTEX 2018 and talk to one of our server specialists. You can also subscribe to our newsletter to stay tuned to the latest ThunderX2 product release dates and specifications
For more information on GIGABYTE's server systems, please visit: http://b2b.gigabyte.com
Date & Time:
Tuesday 5th June to Friday 8th June 9.30am ~ 6.00pm, Saturday 9th June 9.30am ~ 4.00pm
Location:
Taipei World Trade Center Hall 1, Booth D0002