Interactive Digital Signage
An Innovative Media Platform and Service to Deliver Targeted and Personalized Contents with Real-Time Interaction to Bring Audience Engagement
Introduction
With the growing needs for in-store business, retailers are seeking for digital solutions that brings more immersive interactions with potential customers, providing real-time and targeted advertisements, collecting customer's behaviors and processing data analysis to drive business goals. GIGABYTE and NOEMA 's interactive digital signage is a well-integrated visual display solutions for retail markets to improve customer's experience.
Use Case Scenarios
Entertainment
Audience easily watch and switch movie previews before deciding which one to see in the theater, or promote scheduled events best suited for users in outdoor activities.
Restaurant
Promote the cruisine or combo meals for customers with digital interactions, attracting customers to walk in to the restaurant.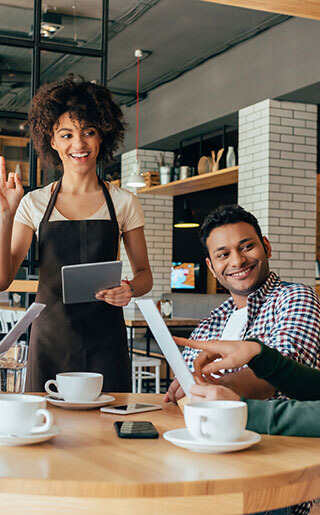 Airport
Halls of Large transportation hubs like airports are great to place and show targeted interactive digital signage Ads for passengers to find boarding gate directions and get the discount coupon of duty free shop from the interaction with interactive digital signage.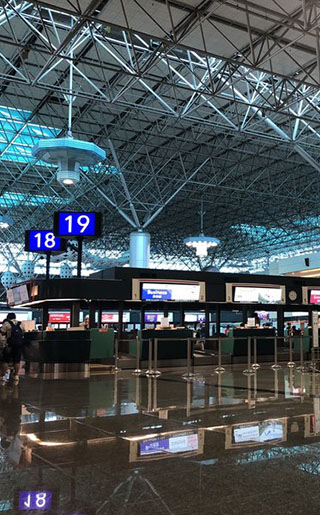 Enterprise
With user roles, corporation can generate customized groups of user permission to access restricted areas, search for classified database or provide floor plan for visitors to find directions.
NOEMA's Software Brings User Experience to New Level
NOEMA's Interactive Digital Signage software solution is the first software product including audience measurement, sight direction tracking and gesture recognition in one package:
・Audience measurement detects age and gender and counts unique customers.
・Sight direction tracking enables touchless video management and heatmap analysis of the displayed content.
・Gesture recognition adds interactivity and user interaction with displayed content.
・All analytics can be done at the edge.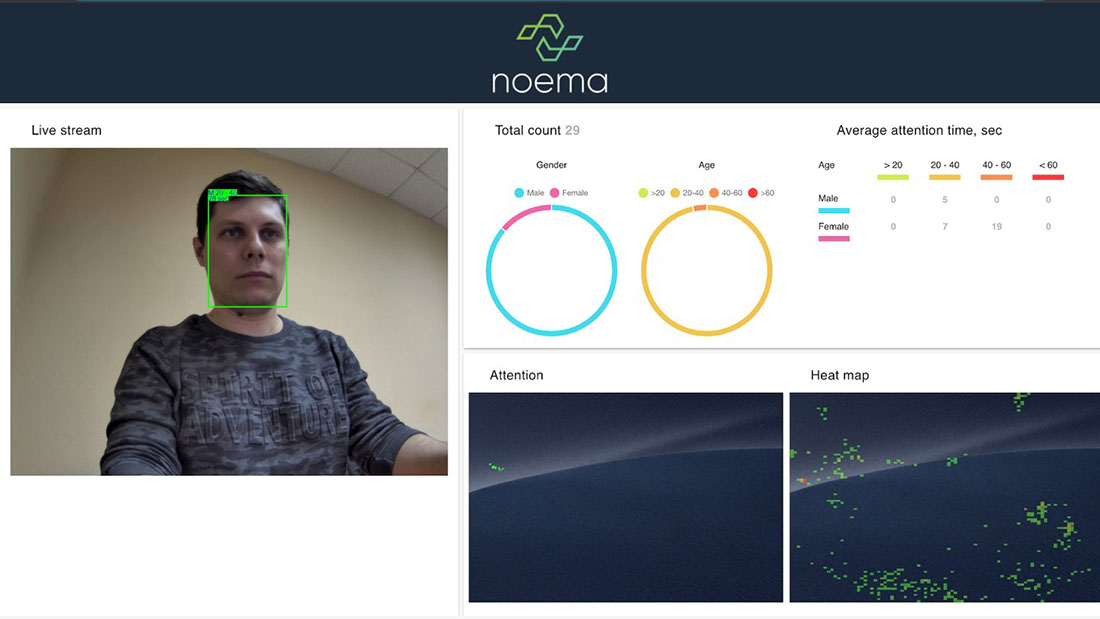 The Benefits of Interactive Digital Signage
Highly Integrated Hardware for Interactive Digital Signage
Smart Display Module (SDM) : Compact Size but Powerful Performance
As the display panels in the market keep getting thinner, a slim computing module is a necessity for an all-in-one display solution. Smart Display Module (SDM), a form factor defined by Intel®, is the next generation of display hardware solution that delivers the same level of intelligence and interoperability as the Open Pluggable Specification (OPS), yet the housing is only a 1/3 of the size. GIGAIPC SDM series, supported by Intel® Celeron® N4000 to Core™ i3/i5 processors, is designed for low power consumption, which significantly improves longevity and high computing performance and stability.
With the dimensions of 175mm x 100mm, SDM is designed and built-in a thin client or PC box, but also acts as a standalone module with Windows or Linux operating systems preinstalled for users to "plug-and-play". It is also a convenience for system upgrades and ease of maintenance. It offers multiple I/O interfaces to be connected with various devices based on users' needs, and supports dual independent display outputs of 1 x HDMI and 1 x Display Port. It delivers 4K Ultra HD resolution for eye-catching video content used on multi-screen digital signage. In addition, it incorporates high-speed PCIe connectivity with expansion slots that eliminate the need for external I/O devices.