How can I charge through Type-C with 100W successfully?
In order to charge through the Type-C with 100W power safely, there are some requirements of the power adapters (power bricks) and cables. Please refer to the information below:
The Type-C cable should be certified with 100W (20V/5A) power rating and has the 100W e-marker chip built-in.

The power adapter specification should conform to the PD protocol that includes 100W (20V/5A).


※Please refer to the manual of each power adapter for the detail of the functionality.
Here are some reference results of the combinations between different cables on the same 100W power adapter:
PD 100W(20V 5A) certified cable and 100W adapter can allow up to 100W output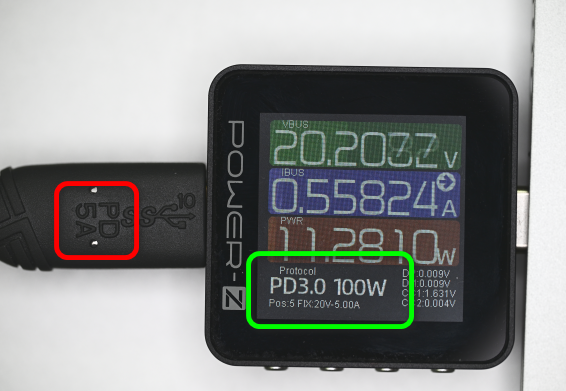 USB 3.2 Gen.2 High speed cable without 100W certification with the same adapter will only allow up to 60W output.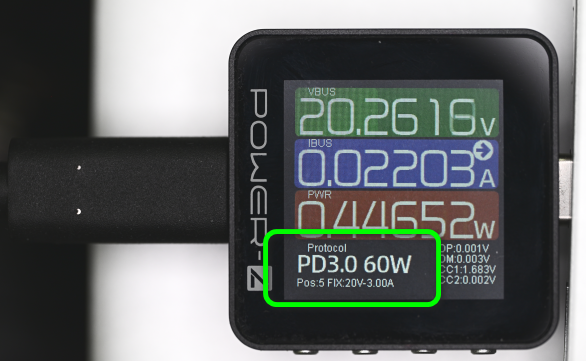 GIGABYTE's high power adapter can support up to 130W.