Advanced
Half the Thickness & Half the Weight 2020 All-new Gaming Notebook with a Mechanical Keyboard

This year, 2020, Gigabyte Notebook brought mechanical keyboards back into play and is dedicated to making notebooks more compact than ever while being a pleasure to touch and use and is half the weight and half the thickness.
Mechanical keyboards offer better tactile feedback and faster signal registration, yet can hardly be found on notebooks due to its thickness and high price.
Due to keyboard mechanical switch's rather complicated mechanisms, it is difficult to shrink its size and maintain the quality at the same time, and small components also make mass production challenging and expensive. AORUS partners with Omron and spent 3 years creating B3KL low profile clicky switch, a uniquely designed keyboard switch that is exclusive to AORUS's pro gaming notebooks.
AORUS 15G is world's lightest gaming notebook featuring true mechanical keyboard, carrying premium performance, mechanical keyboard and high refresh rate screen, yet is still portable.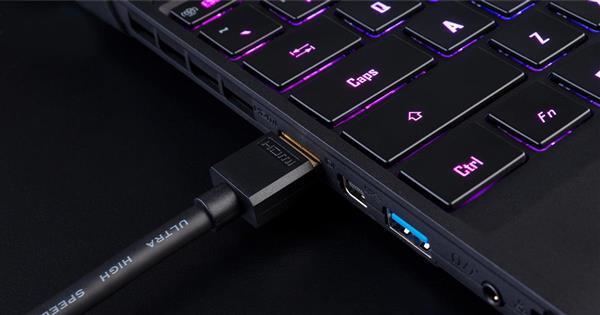 2021 saw another powerful collaboration between GIGABYTE and Nvidia (a leader in graphics card manufacturing) in launching the RTX 30 series laptop GPUs. The latest generation of the RTX series achieves higher 3D operational performance and leads the field with a comprehensive range of connection ports, including the HDMI 2.1. Engineered with an eye to the future, the inclusion of the HDMI 2.1 port offers users a future forward laptop. Keep reading to discover the difference HDMI 2.1 makes in performance quality.