Advanced
How the AERO15 OLED Speeds Up the Workflow for YouTube Production Crews

This article will take a closer look at two usage example, one is for the production crew for YouTubers and the other is for photographers. Let's see how the all-new AERO 15 OLED can assist these creative professionals achieve their goals quickly and effectively.
YouTube Production Crews: Filming, Editing and Animation Production
For Photographers: Screening and Editing On-the-GO
With 8.5 hours battery life, photographers can move about places to places freely.
Every AERO 15 display is color calibrated before it leaves the factory. Illumination conditions aside, the colors displayed on screen almost match the actual colors.
With the UHS-II SD card reader, photographers can directly transfer files on-site for screening & editing.
For post-production works: Processing Power and Connectivity
AERO supports a series of external devices including monitors, hard drives, tablets, etc.
AERO 15 OLED: A Laptop Specially Made for Pros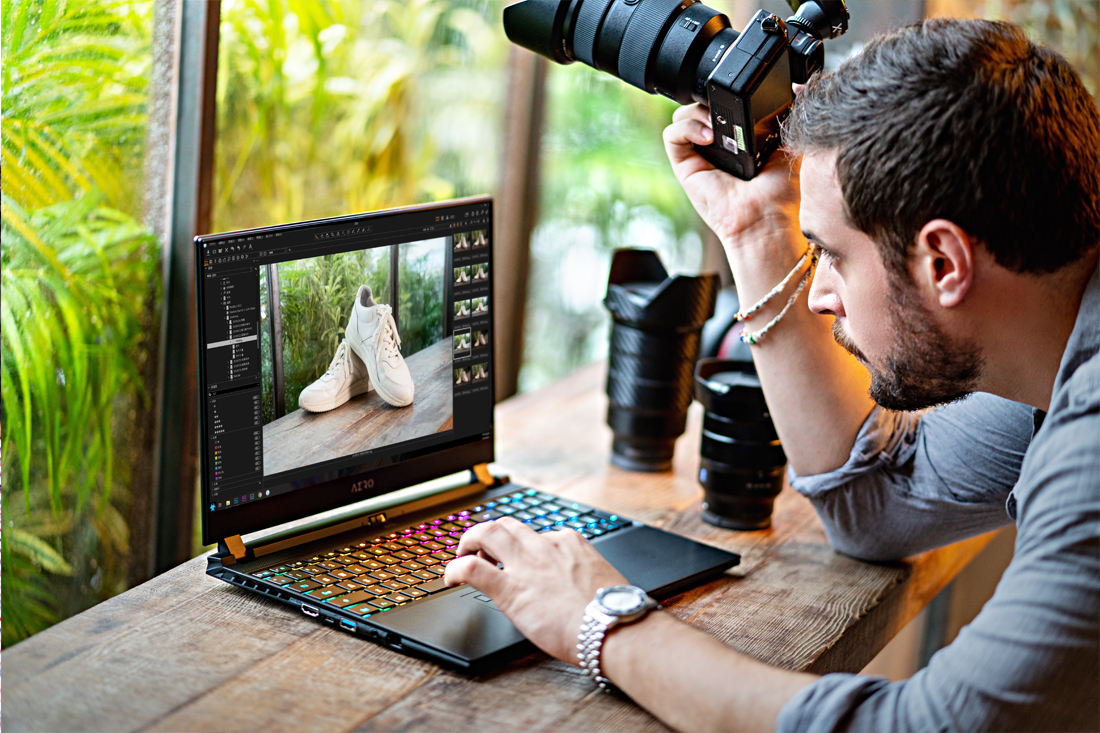 GIGABYTE AERO features high-end processing power as well as a highly portable form factor, which is suitable for content creators