Advanced
How the AERO15 OLED Speeds Up the Workflow for YouTube Production Crews

This article will take a closer look at two usage example, one is for the production crew for YouTubers and the other is for photographers. Let's see how the all-new AERO 15 OLED can assist these creative professionals achieve their goals quickly and effectively.
YouTube Production Crews: Filming, Editing and Animation Production
For Photographers: Screening and Editing On-the-GO
With 8.5 hours battery life, photographers can move about places to places freely.
Every AERO 15 display is color calibrated before it leaves the factory. Illumination conditions aside, the colors displayed on screen almost match the actual colors.
With the UHS-II SD card reader, photographers can directly transfer files on-site for screening & editing.
For post-production works: Processing Power and Connectivity
AERO supports a series of external devices including monitors, hard drives, tablets, etc.
AERO 15 OLED: A Laptop Specially Made for Pros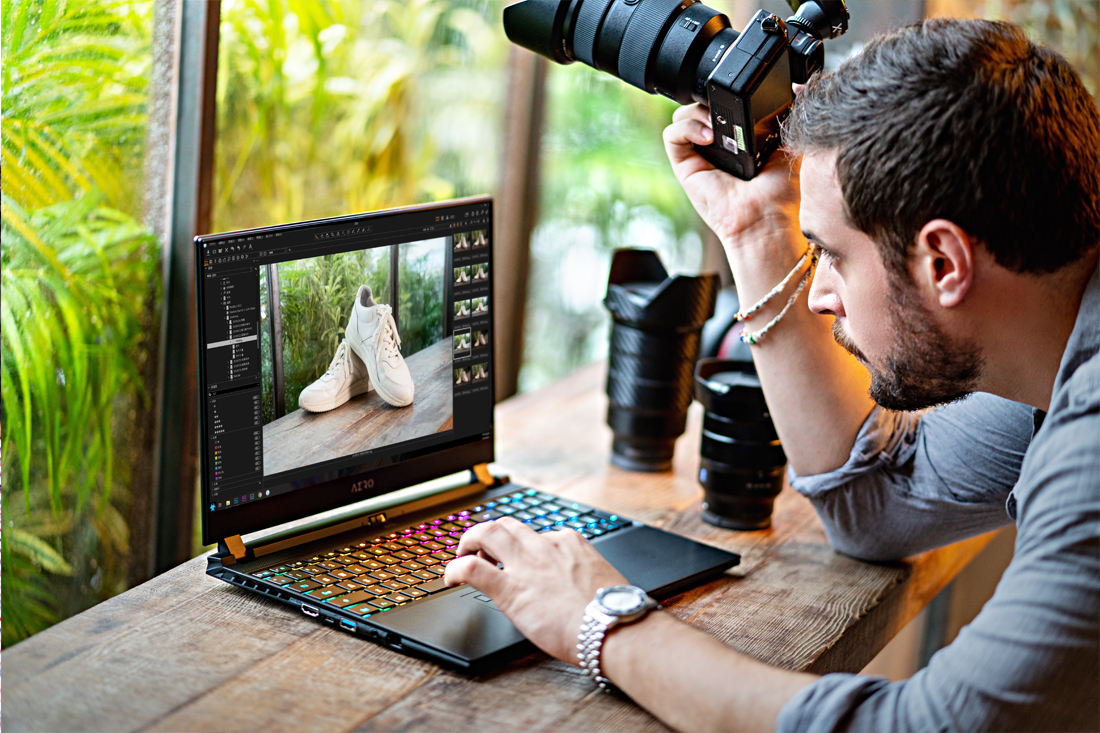 GIGABYTE AERO features high-end processing power as well as a highly portable form factor, which is suitable for content creators
GIGABYTE's DNN Training Appliance is a well-integrated software and hardware package that combines powerful computing performance together with a user-friendly GUI, providing DNN developers an easy to use environment to conduct dataset management, training jobs management, real time system environment monitoring and model analysis.
As environmental protection is becoming a pressing issue in recent years due to climate change and global warming, data centers – which traditionally consume a huge amount of electricity – are being designed to better meet the goals of energy efficiency and carbon reduction. When a national aerospace center in Europe wanted to expand their data center, with a requirement for servers that could maintain normal operation in an ambient temperature environment of 40°C without the need for air conditioning systems, GIGABYTE's server team provided a solution with Hyper-Converged Infrastructure (HCI), combining compute, storage and networking into a single system, and equipped with liquid cooling technology to successfully overcome the harsh high temperature environment, enabling the data center to efficiently process an enormous amount of space-related research data within a limited space.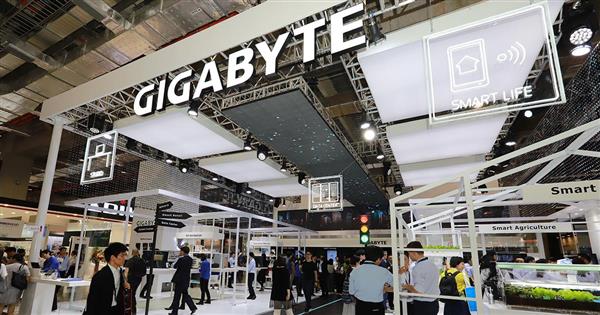 We can't take you to the future with a post, but we can take you to our GIGABYTE booth, and show you what we have on display this year.