Success-Case
Moonshine Animation Applies Cutting-Edge AI & VDI Technologies with GIGABYTE HPC Servers

Moonshine Animation Founder and CEO Mr. Lin
A visit to Moonshine Animation: an office that feels like a large Internet café, giving artists an enjoyable working environment
MoonShine Animation HQ is located in Nangang near Kunyang MRT Station. On the first floor is Moonshine Café, providing an open space to employees and customers for discussion and relaxation.
As you walk up to the 3rd floor, the walls of the staircase are covered with various works from Moonshine Animation.
A prominent Moonshine logo awaits at the 3rd floor entrance.
Moonshine Animation's office adopts a loft-style open plan design, in a similar style as global creative companies such as Google or Pixar. Almost all employees have dual-screen monitors on their desks, providing a comfortable working setup.
A creative-oriented office also naturally needs a kitchen that provides beverages and snacks for employees to enjoy (as long as they finish their work…).
One of the meeting rooms at Moonshine Animation, featuring a large 4K monitor with picture books from various films displayed on both sides.
This large book is Moonshine Animation's product catalogue, featuring a collection of their previous work.
Shelves display picture books of various well-known films – mostly science fiction or fantasy movies.
PCDIY! interview with Mr. Lin, founder and CEO of Moonshine Animation. Listen to him talk about how his company uses the power of technology to achieve innovation in the field of animation.
Animation production is not easy! A large amount of time and manpower is needed even just for a few seconds of footage
A gallery of work from Moonshine Animation, mostly showing scenes and characters from video games.
A gallery of work from Moonshine Animation, mostly showing animated special effects.
This image from the company's introduction slide deck shows some filming scenes taken from their production studio; using blue screen technology, scenery can be instantly projected behind the host.
Using AI technology to assist in animation production leads to increased efficiency and great results!
During animation production for a video game, a single "styleframe" can be used to create a style setting, which can then be combined together with different "previsualization" frames and transferred ("previsualize transfer") to create the final animated clip illustrated according to the style setting.
In 2D animation, you can also make a single frame from a comic into a style setting, and then combine it together with a real person's motion capture (MoCap) footage to synthesize a final animated clip. This technique is one of many already commonly used to create many different animated films.
360-degree character image capture area
After a character has been photographed, the 360-degree image can be used for all different kinds of animation
Moonshine has two main uses for GIGABYTE's HPC server – the first is for AI computing!
A glance at the internal configuration of the GIGABYTE G191-H44 server used by Moonshine Animation. It features dual Xeon Gold 6240 processors, together with 768GB in system DRAM when fully loaded and a total of four NVIDIA Quadro RTX 8000 graphics cards (with 48GB GDDR6 memory each), making it the company's strongest dedicated graphics server for VDI.
GIGABYTE's G191-H44 system diagram – it can support dual Skylake SP (1st Generation) or Cascade Lake SP (2nd Generation) Xeon Scalable processors, and features four PCIe 3.0 x16 expansion slots for GPU cards, as well as a total of 24 DIMM slots that can support up to 768GB of system memory if 32GB DIMMs are installed in each slot. And via the Southbridge Intel C621 Lewisburg I/O control chip, the system can support up to four 2.5 inch SATA HDD / SSD as well as other peripheral devices.
The most powerful use for GIGABTYE's G191-H44: the best remote desktop server!
A peek into a computer classroom at Moonshine Animation – each monitor seems to be missing a computer?! However, they all have been turned into professional workstations using remote desktop technology.
Moonshine Animation computer classroom: running animation software without any computers
The computer classroom can be used to run many different types of software, such as Adobe CC, Maya 3D, Unreal and other creative art software, animation software, video editing software or game production software. This image shows the use of Houdini FX software for real-time rending of multiple 3D models.
You can see behind each screen that there is in fact only a single "Compute Stick" installed! This ultra-compact computer only delivers very basic performance, featuring entry-level specifications of an Atom Z8300, Windows 10 Home 32bit, 2GB of DDR3 and a 32GB eMMC drive, and is connected to a keyboard, mouse, screen and the Internet. Using a VDI (Virtual Desktop Infrastructure) environment to connect to GIGABYTE's G191-H44 server allows students to learn and create animation. Of course, employees working from home can also connect to the server via this remote desktop method.
Moonshine Animation has also prepared some Mini PCs that can be combined with a regular screen, keyboard and mouse to become a Thin Client, connecting to GIGABYTE's server to provide professional workstation capabilities for animation creation.
Moonshine's vision: to become a leader in the animation industry
Let your dreams shine! A signature slogan from Moonshine Animation's 1st floor café.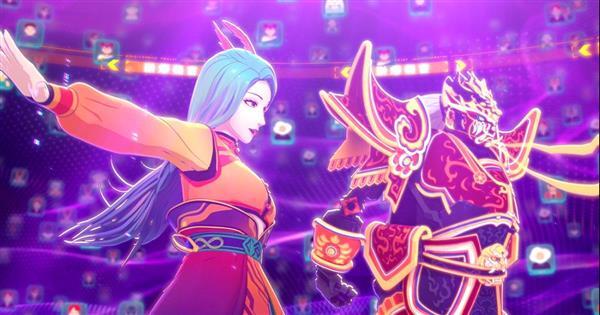 Created by Greener Grass Production, the Taiwanese sci-fi mini-series "2049" has debuted on Netflix and various local TV channels. The animated spin-off "2049+ Voice of Rebirth", crafted by Xanthus Animation Studio, will soon premiere on the streaming service myVideo. The CGI show was created with the NCHC Render Farm's GIGABYTE servers, which employ top-of-the-line NVIDIA® graphics cards to empower artists with industry-leading rendering capabilities. The servers can take on multiple workloads simultaneously through parallel computing, and they boast a wide range of patented smart features that ensure stability and availability. With all it has going for it, "2049+ Voice of Rebirth" may garner enough attention to become the breakout hit that will introduce Taiwanese animation to international audiences.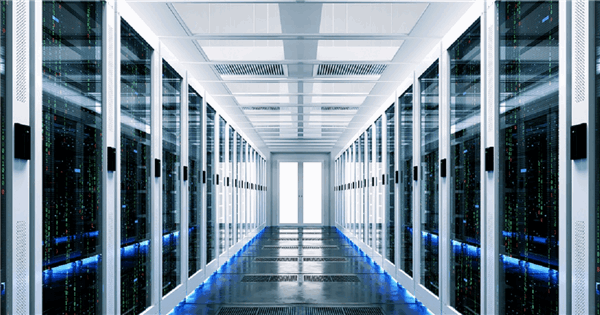 Processors based on the ARM architecture, an alternative to the mainstream x86 architecture, is gradually making the leap from mobile devices to servers and data centers. In this Tech Guide, GIGABYTE Technology, an industry leader in high-performance server solutions, recounts how ARM was developed. We also explain the various benefits of ARM processors and recommend ARM servers for different sectors and applications.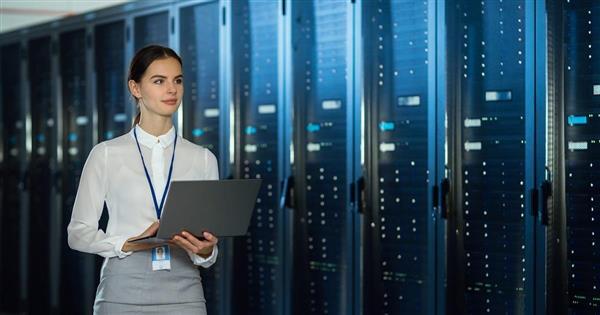 In the modern age, we enjoy an incredible amount of computing power—not because of any device that we own, but because of the servers we are connected to. They handle all our myriad requests, whether it is to send an email, play a game, or find a restaurant. They are the inventions that make our intrinsically connected age of digital information possible. But what, exactly, is a server? GIGABYTE Technology, an industry leader in high-performance servers, presents our latest Tech Guide. We delve into what a server is, how it works, and what exciting new breakthroughs GIGABYTE has made in the field of server solutions.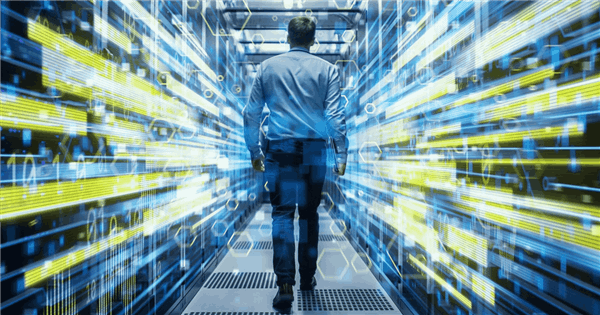 The term HPC, which stands for high performance computing, gets thrown around a lot nowadays, as server solutions become more and more ubiquitous. It is running the risk of becoming a catchall phrase: anything that is "HPC" must be the right choice for your computing needs. You may be wondering: what exactly are the benefits of HPC, and is HPC right for you? GIGABYTE Technology, an industry leader in high-performance servers, presents this tech guide to help you understand what HPC means on both a theoretical and a practical level. In doing so, we hope to help you evaluate if HPC is right for you, while demonstrating what GIGABYTE has to offer in the field of HPC.