AI-AIoT
How to Benefit from AI In the Healthcare & Medical Industry
If you work in healthcare and medicine, take some minutes to browse our in-depth analysis on how artificial intelligence has brought new opportunities to this sector, and what tools you can use to benefit from them. This article is part of GIGABYTE Technology's ongoing "Power of AI" series, which examines the latest AI trends and elaborates on how industry leaders can come out on top of this invigorating paradigm shift.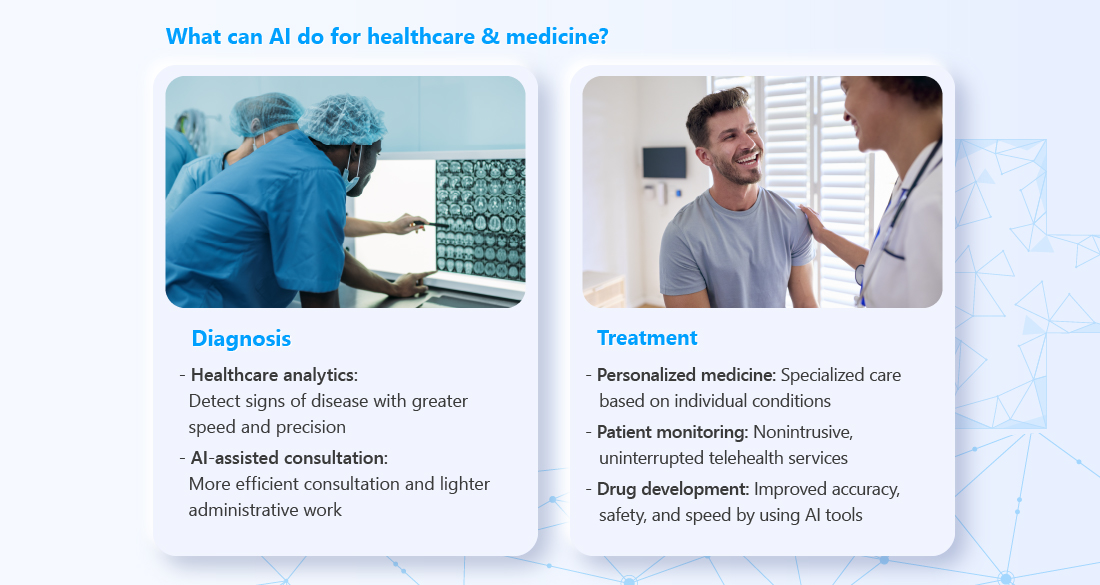 Diagnosis: Healthcare analytics detects signs of disease with greater speed and precision
Diagnosis: AI-assisted consultation means more efficiency and lighter administrative work
Treatment: Personalized medicine provides specialized care based on individual conditions
Treatment: Patient monitoring offers nonintrusive, uninterrupted telehealth services
Treatment: Drug development benefits from improved accuracy, safety, and speed by using AI
Get the inside scoop on the latest tech trends, subscribe today!
Get Updates